Earlier this week, the Alabama House of Representatives passed a resolution recognizing the University of Virginia's Emma Weyant as the winner of the NCAA Division I Women's 500-yard freestyle earlier this month.
Weyant had finished second to University of Pennsylvania transgender swimmer Lia Thomas.
State Rep. Scott Stadthagen (R-Hartselle) led the effort along with 59 other co-sponsors of the resolution, House Resolution 200 (HR200).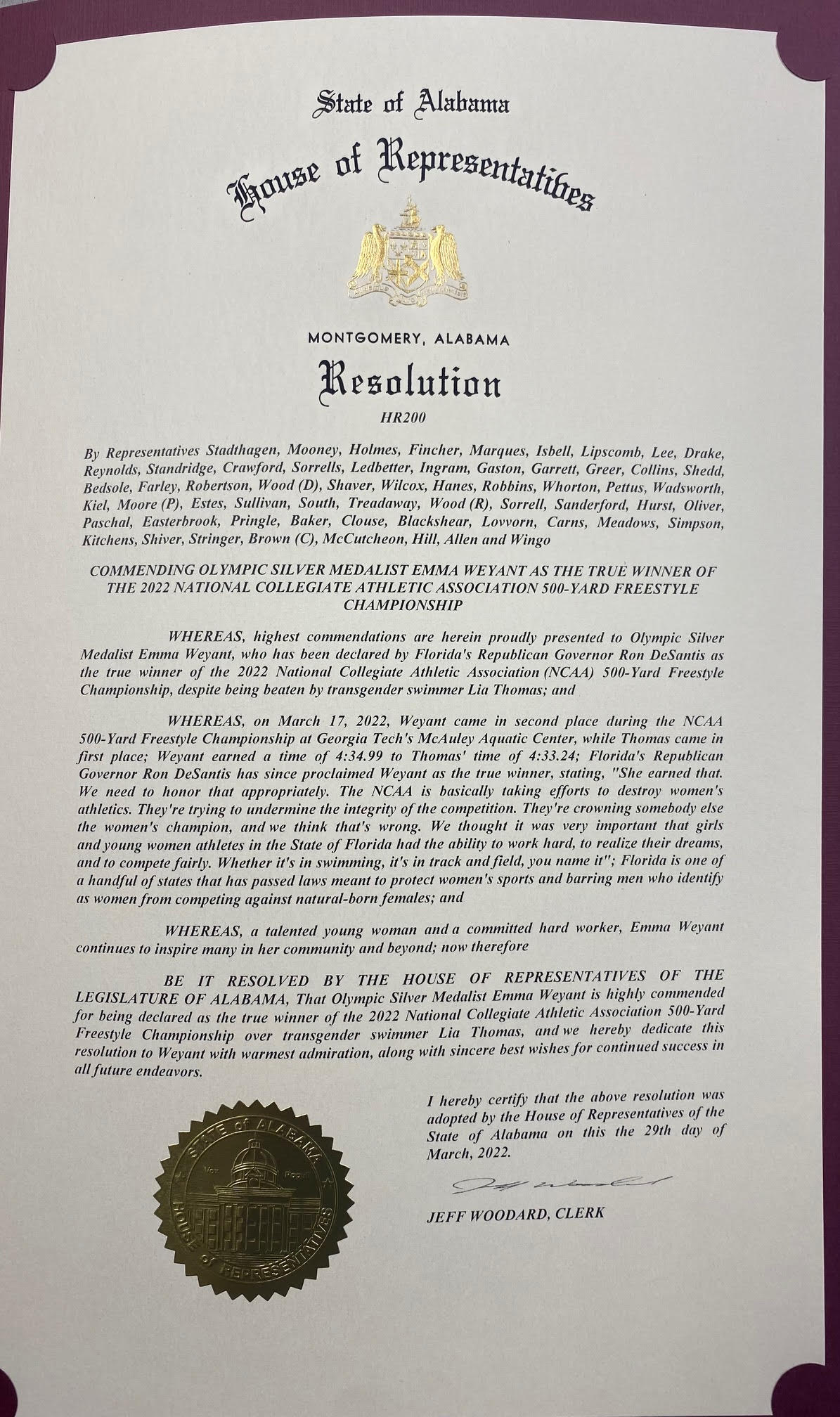 The resolution echoes the sentiment of similar gestures made by Florida Gov. Ron DeSantis (R) and U.S. Rep. Lauren Boebert (R-CO).
Weyant, a 20-year-old University of Virginia freshman, placed second in the 500-yard freestyle to Thomas.
Thomas is a male-born University of Pennsylvania senior who swam on the men's team before the transition to female.
To connect with the author of this story, or to comment, email jeff.poor@1819News.com.