By Brandon Moseley
Alabama Republican Party Chairman John Wahl said Wednesday in a statement that Republican wins in Virginia are a win for Republicans across the country and that Alabama Republicans played a role in making that victory possible.
"Last night's phenomenal victories are not just a win for the Commonwealth of Virginia, but also for Republicans across this nation," Chairman Wahl said. "I am proud that the Alabama Republican Party had a small part in helping make this victory happen. The teams that went to Virginia did an amazing job, and I am thankful for every single volunteer who helped with this effort. I want to say a special thank you to our Mighty Alabama Strike Force leader and ALGOP Finance Chair, Joan Reynolds, for helping make this happen."
"Democrats never thought a Republican candidate had a chance, but the people of Virginia sent a clear message," Wahl continued. "They are tired of the failed policies of the Democrat Party, and the socialist agenda being pushed by the Biden Administration. They don't want to pay four dollars for a gallon of gas, and they don't want their medical freedom stripped away by an out-of-control federal government."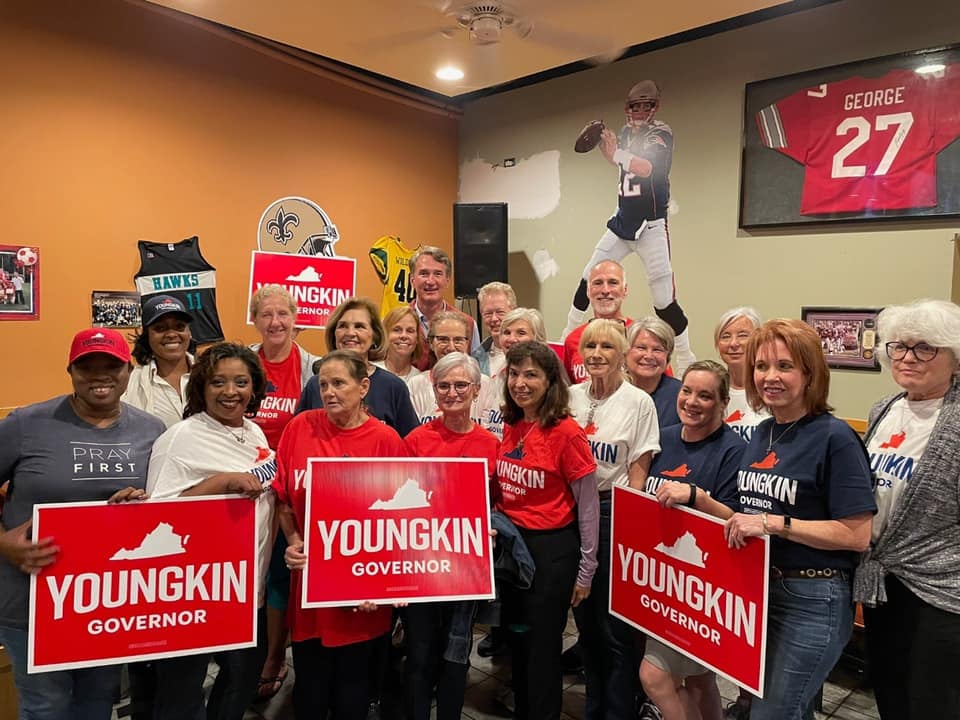 "Virginia was just the first battle of the midterm elections, and the Republican Party is ready to build on this victory as we fight for the future of our nation," Wahl vowed. "We will stand for the values that made America great, we will fight for fiscal responsibility, and we will defend people's rights and freedoms. That's a message that wins elections."
The Restore America campaign is designed to help Republicans win in swing states and swing districts around the country. That support comes with both manpower and direct financial assistance. The effort is a centerpiece of the ALGOP's election strategy for the midterm elections.
House Minority Leader Kevin McCarthy (R-California) predicted the Republican Party could retake Congress in next year's midterm elections.
"If you're a Democrat and President Biden won your seat by 16 points, you're in a competitive race next year," McCarthy said. "You are no longer safe. It'll be more than 70 [Democratic seats] that will be competitive."
Alabama Republican Executive Committee member former State Rep. Perry O. Hooper Jr (R-Montgomery) told 1819 News, "I am proud of the people of Virginia for standing up to the socialists and their extreme, out of touch, anti-American policies. Glenn Youngkin and Virginia Republicans will make Virginia great again and I look forward to retaking Congress in 2022."
Congressman Mo Brooks (R-AL05) said that he was, "Really proud of all the Alabamians that contributed their time and resources to help flip Virginia red. Great work!"
Youngkin is a former private equity CEO and first-time candidate for public office. He defeated Democratic nominee Terry McAuliffe who is a former Virginia governor.
Historically low turnout works in favor of Republicans and high turnout tends to help Democrats. The opposite was true in Virginia. An estimated 3.3 million people turned out to vote in Virginia, far more than in the last two gubernatorial elections, which were won by Democrats.
Republicans also won the Lieutenant Governor and Attorney General races and appears to have won back control of the Virginia Assembly of Delegates.