We couldn't figure out why traffic stopped on the Parkway.
We didn't see any Canadian Geese—the usual reason for traffic stall-outs.
And then we laughed. Molly, our youngest, grabbed her phone to snap a pic.
Two fawns wobbled across the asphalt.
We marveled at their diminutive size. They took our breath away.
They were tiny, like six-week-old golden retriever puppies small.
White spots were bright on their little backs.
We watched as they skittered to their mom, who waited in the brambles, just out of view. Though we didn't see her until the last second, she didn't miss a move.
She didn't move a muscle until her little ones were beside her.
Her innate desire to protect her little ones amazed me.
That's when our kids crossed my mind.
And the innate protective measures we take on their behalf.
And then, the weight of what our elected officials continue to do to all of our children smacked me. Hard. Because it is the opposite of protecting.
The Alabama State Board of Education (BOE) has approved the implementation of an Alabama law that requires mental health coordinators in every school system in the state.
In May, the legislature passed House Bill 123 (HB123), which was signed into law by Gov. Kay Ivey. The bill, sponsored by Alabama House Majority Leader Nathaniel Ledbetter (R-Rainsville), permitted the state to have mental health counseling and services in every public school in Alabama.
Our elected officials put our school kids directly in the path of the tornado called Marxism, implemented using Social and Emotional Learning or SEL.
Wait!
But that's not what they approved!
Yes, they did.
Because with SEL, the issue is never the issue.
This is a wolf in sheep's clothing kind of stuff.
And yes. It sounds crazy. But do a little digging, and you'll soon see.
That the newly minted mental health coordinators are vital in the tricky SEL puzzle.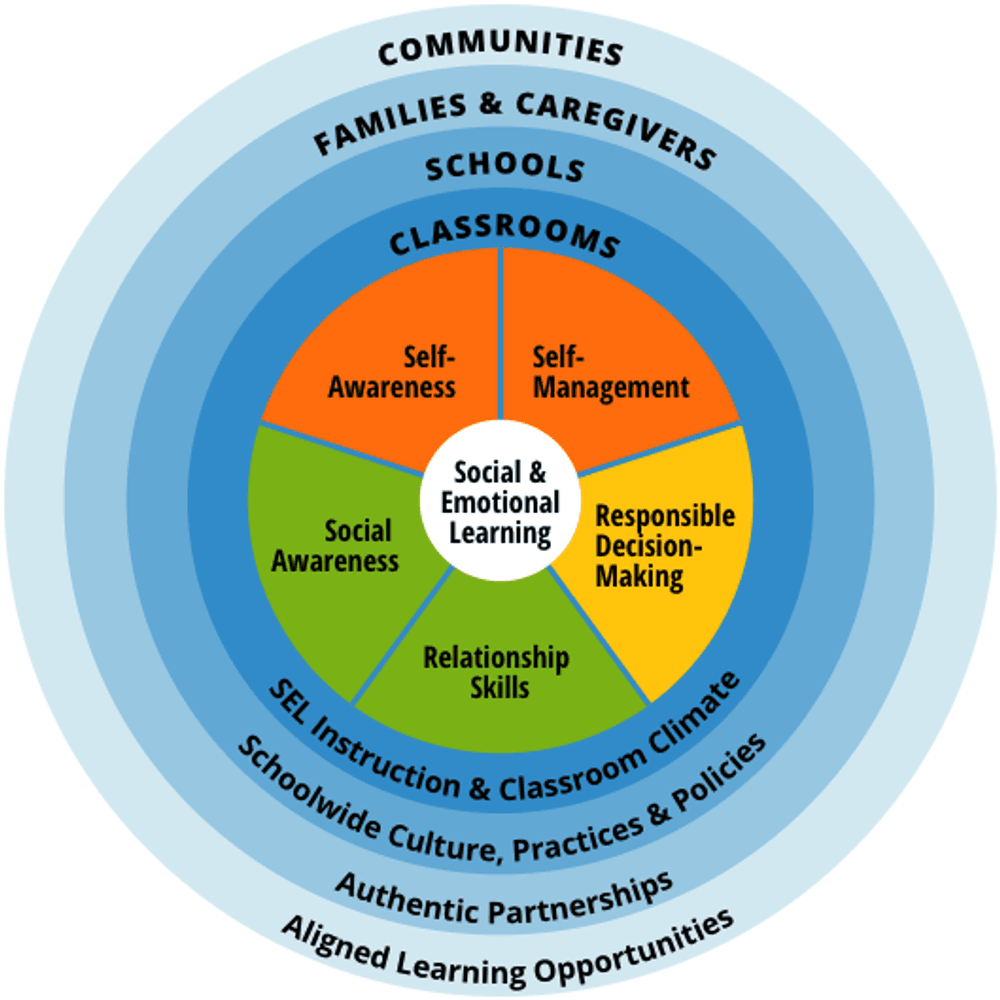 So no matter what assurances you receive, this is just access to mental health because some kids need it. Our officials blessed and baptized this.
Without a word from you, Mom and Dad.
Because no one cares what you think.
Though our leaders should.
Because they approved an inherently Marxist scheme that separates children from their parents.
Look at the SEL wheel for proof.
Yes. For the thousandth time, it's happening in Alabama.
Please listen to James Lindsay about the theft of American Education.
No matter what you choose to do, please note that parents are on the outside.
And inviting mental health coordinators into every school did not do anything to make that parent-child relationship better.
In fact, as part of the transformative SEL puzzle, mental health coordinators will see that there are school-wide, never-ending, data collecting surveys that ensure our kids think acceptable thoughts and express them by doing acceptable things.
Which may be entirely unacceptable to you, Mom and Dad.
But our elected officials sanctioned not just the inherently Marxist classroom and school culture elements.
They sanctioned health care without parental involvement.
Isn't that what mental health is supposed to be? Health care?
Because it's hard to know just what they plan to do - assess school-wide health with data collection, provide access for certain kids, or coordinate services?
What is it?
Because mental health services IS health care, no matter the form.
Do our leaders know that?
And, who are these mental health coordinators exactly?
How were they trained?
Did they go to medical school? Will they be MDs or PhDs?
And when did this become the school's job to become a health care center?
Or to assume a parent's rightful place?
For sure – counselors are great. They are necessary.
I loved my school counselor. She still holds a special place in my heart.
I was her assistant. And it was fabulous to be around her. She listened and then answered when I asked questions. She did not attempt to indoctrinate. Or hide information. Or talk to me about health care matters. That would have been outrageous.
But today? There's this.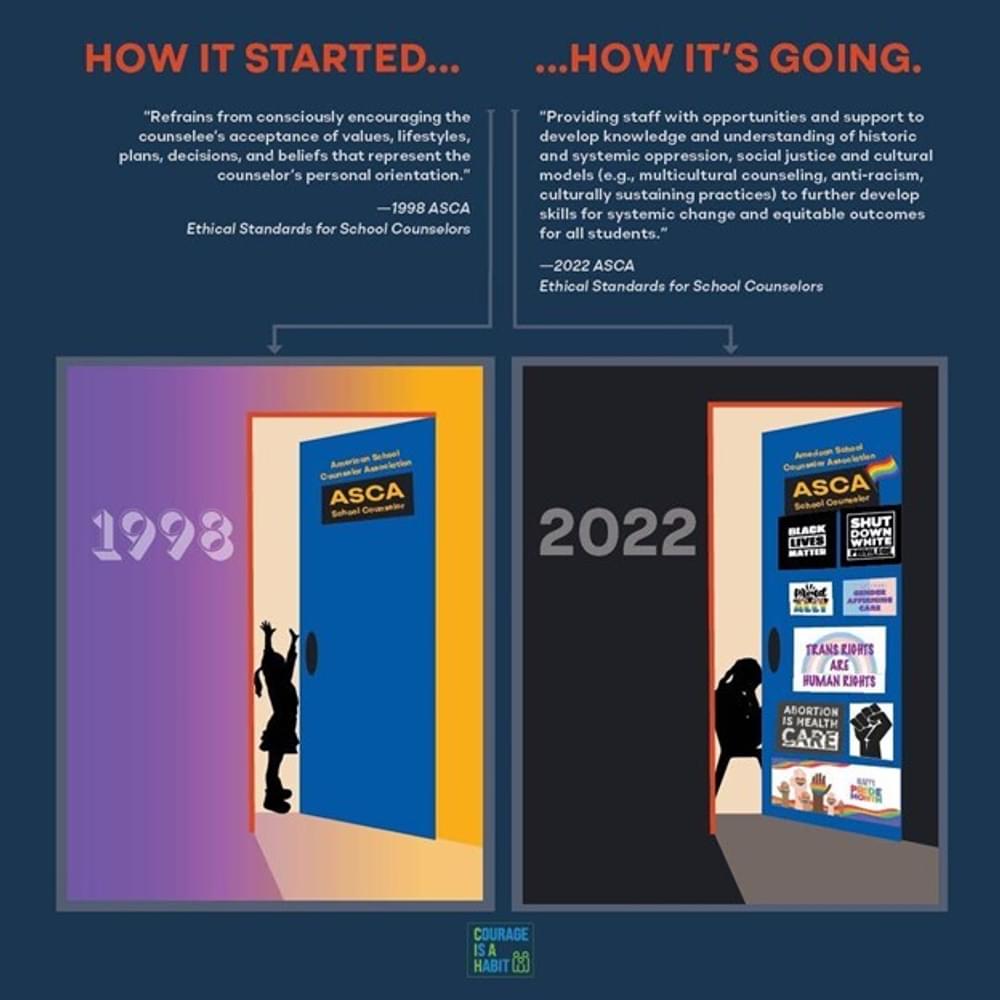 So. Are we fooling ourselves?
Do we think that if we use history as an indicator, the ASCA, the American School Counselor Association, comparing 1998 and 2022, is a harbinger of what's to come with school mental health coordinators?
Or will we turn a blind eye to what they became?
The bottom line?
Our elected officials leaped over parental authority.
And they'll continue to do so until we stop them.
Yes. You may opt your child out of the nonsense.
When the school year started, many of you, with kids younger than 14, received opt-in letters from your school.
However, many more of you may have kids, 14 and older, who would like to submit a right to consent letter to their school.
Thanks to LOCAL Alabama, their 14-18-year-old right-to-consent letter is here.
And still, we're left with this.
Unlike the watchful doe with her fawns, close to and carefully aware of her offspring, our leaders allowed, invited, then furthered something inherently Marxist into our schools.
All without a word of input from us.
Amie Beth Shaver is a speaker, writer, and media commentator. Her column appears every Wednesday in 1819 News. Shaver served on the Alabama GOP State Executive Committee, was a candidate for State House District 43 and spokeswoman for Allied Women. The views and opinions expressed here are those of the author and do not necessarily reflect the policy or position of 1819 News. To comment, please send an email with your name and contact information to Commentary@1819News.com.
Don't miss out! Subscribe to our newsletter and get our top stories every weekday morning.