Sylacauga is a small Alabama town with roughly 12,700 residents. That population has not changed much for most of a century. It lies 50 miles southeast of Birmingham on U.S. Highway 280, the main drag from Birmingham to Auburn to Columbus, GA.
It was partly a textile town until imports and the economy took down its main employer, Avondale Mills, now completely closed. Today, it has a mixed economy of small industries, marble quarries, Blue Bell ice cream and a bedroom community for workers in Birmingham.
You wouldn't think a small Alabama town would have a thriving Catholic community. It did (somewhat past tense), with its own Catholic Church, St. Jude. Many local Catholics came from elsewhere — even Yankees — with new industries: Kimberly-Clark paper mill, Dixie-Color printing, a shell plant and a powder plant.
Nowadays, St. Jude Church has a part-time priest who travels to other churches. The number of parishioners has dropped.
But one of many positive things the church has done is to produce a high-ranking and difference-making clergyman.
It's a long way from being an altar boy in Sylacauga to being Bishop of the U.S. Military Archdiocese, but that is the life journey made by Dickie Spencer.
On October 6, Spencer made the return trip, going back to Sylacauga to officiate at a funeral mass for his Sylacauga High School classmate and lifelong friend, Jim Clinton.
In between is a true Horatio Alger story.
Spencer, then known as "Dickie," was a studious and serious high school student. He came from a good Catholic blue-collar family with five children. His father, Frank Spencer, worked at Kimberly-Clark paper mill in nearby Childersburg. Frank and his wife Dot Spencer served others through community programs, including Little League, where the stands bear his name.
Dickie was faithful in Sylacauga's St. Jude Church, becoming an altar boy. From there, it was to Jacksonville State University, then into the U.S. Military for a career as a military policeman and then chaplain. Then, into serious studies to become a priest.
After his clergy career began, it took off on an upward trend.
He is not Dickie Spencer anymore. He is Bishop Richard Spencer of the U.S. Military Archdiocese — the highest-ranking clergyman from Sylacauga.
Spencer was headquartered in Germany for years, working with U.S. military personnel stationed in Europe. Nowadays, he is back stateside in Atlanta.
Dickie Spencer has not forgotten where he came from. He comes home often. Six years ago, he returned home for a visit. He informed the local priest of his coming and was asked to conduct mass at his home church. He did so. When Bishop Spencer looked out into the congregation, lo and behold, he was surprised to see members of his Class of 1969 of Sylacauga High — protestants, Catholics and all.
The return trip on October 6 was more somber. Spencer had gone through the Sylacauga public school system with "Jimmy" Clinton. The Clinton family had come to town around 1960 to open Dixie-Color Printing, which made the Sunday color comics for every newspaper in the United States.
Classmates Jimmy Clinton and Dickie Spencer graduated together in 1969. They stayed in touch over the years, with Clinton always near Sylacauga and Spencer, where the Lord and the Catholic Church led him.
On October 6, they came together for the last time on this earth. Clinton died on September 28 after suffering a stroke earlier this year. During his last illness, Bishop Spencer flew home three times to minister to his friend and wife, Regina Clinton.
On this trip, Spencer and Clinton returned to the church where they grew up. Spencer conducted the funeral mass for his dear departed friend.
In the mass, Bishop Spencer knew several non-Catholics there to say goodbye to their friend. He carefully explained what he was doing in each part of the mass. Protestant friends understood the ceremony.
At the burial in Sylacauga's Evergreen Cemetery, the new widow Regina Clinton had arranged with local musicians to have a New Orleans-style jazz band. As Bishop Spencer ended the graveside service, he announced, "We will now join the band, singing 'When the Saints Go Marching In.'" The attendees did so, complete with ladies with parasols marching from the graveside to the band.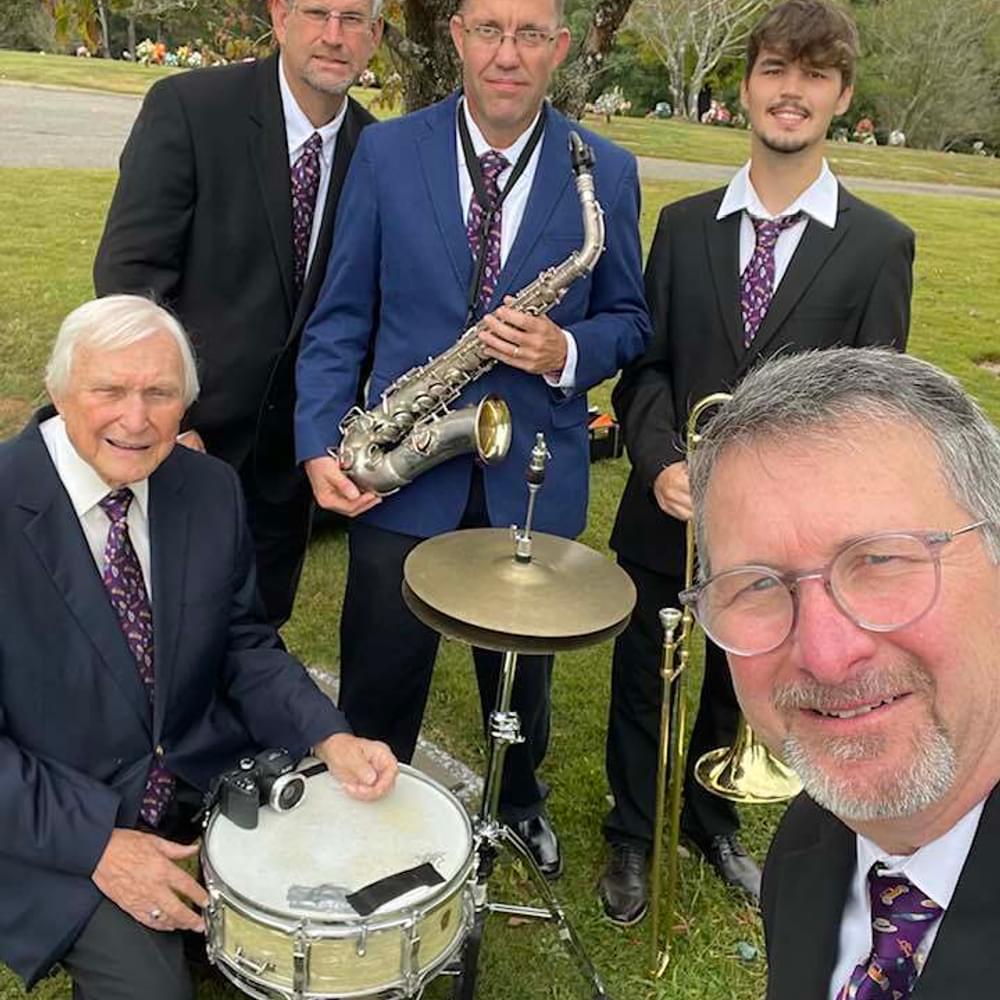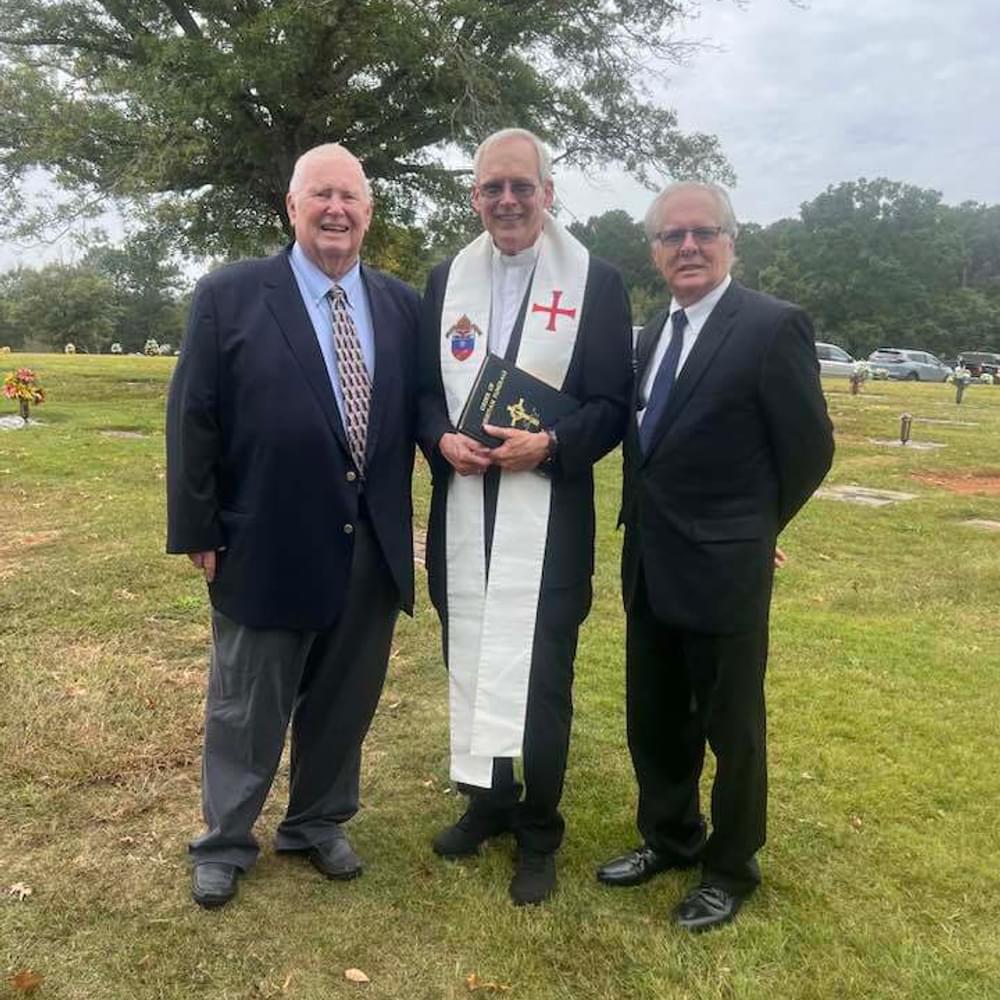 Spencer was, in a word, pastoral.
Officials in the Catholic church tend to be quite old by secular standards. Bishop Richard Spencer is a young 71.
I would not be surprised if one day we read the national news and learn that Pope Francis has appointed Bishop Richard Spencer from Sylacauga to the College of Cardinals, the highest level in the Catholic hierarchy, just below the Pope. He would become Richard Cardinal Spener. It's a long way from Sylacauga.
Jim Zeigler is a retired Alabama Public Service Commissioner and State Auditor. He can be reached for comment at [email protected].