By Erica Thomas
Flooding in central Alabama caused widespread damage in Jefferson and Shelby Counties on the night of Wednesday, Oct. 6, 2021. At least four people were killed in Shelby and Marshall Counties and damage was also reported in Cullman County.
First responders from surrounding areas responded to conduct dozens of water rescues from homes and cars in Hoover, Pelham, and Helena.
The Hoover Police Department searched late Wednesday night and into Thursday for two people who were in a vehicle on Riverchase Parkway West. The two were trapped in the vehicle on a guardrail. The vehicle was pushed by heavy floods over the bridge. Two 23-year-olds, a male and a female, were later recovered. They have been identified as Latin Marie Hill and Myles Jared Butler.
In Arab, a child was killed when the vehicle the toddler was in was swept away during a flash flooding event.
"Our office can confirm the death of one child in Arab as the result of the flash flooding that has occurred," the Marshall County Coroner's Office said in a statement. "Additional information will be provided by the Arab Police and Fire Departments as it becomes available."
The child was four years old. An 18-year-old was also killed in the flooding in Marshall County.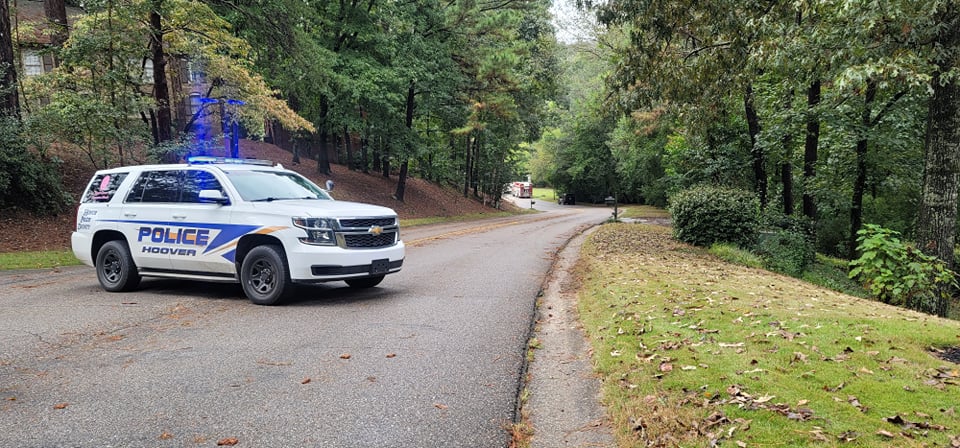 Record flooding was reported in Helena's Buck Creek. Roads were closed in Pelham, Hoover, Mountain Brook, and surrounding areas.
Pelham Fire Chief Mike Reid said Thursday morning that one person was injured during water rescues, which consisted of 16 emergency responder boats and dozens of rescue vehicles from surrounding agencies. Pelham dispatch received 281 calls for service. 82 people there were rescued from homes and 15 to 20 vehicle rescues were conducted.
In Homewood, first responders rescued people from The Cresent at Lakeshore apartment complex.
Pelham City Schools canceled class Thursday and Cullman County Schools delayed the start of class.