By Brandon Moseley
Republican Cynthia Almond joined the Alabama House of Representatives four months ahead of schedule, after the longtime Tuscaloosa City Council member had no opponent -Republican, Democrat, or Independent.
Almond represents House District 63. HD63 became vacant when Rep. Bill Poole (R-Tuscaloosa) resigned to accept a position with the Kay Ivey administration as State Finance Director.
"I am obviously honored and excited to serve," Almond told the 1819 News. "I had thought about serving for a while, but this was the right time for me."
Almond is a lifelong resident of Tuscaloosa who served 16 years on the Tuscaloosa City Council. After serving four terms her tenure on the Council ended in May.
"The special session will be a good introduction for me," to the legislature," Almond said. "I am excited to go and meet people."
The special session begins on Oct. 28 and focuses on redistricting.
Almond said that "There might be another issue" that the legislature looks at in this upcoming special session.
Almond was elected for the remainder of Bill Poole's term and confirmed to 1819 News:
"I am running again in May. This is going to be a long year."
Almond is a Tuscaloosa attorney and businesswoman.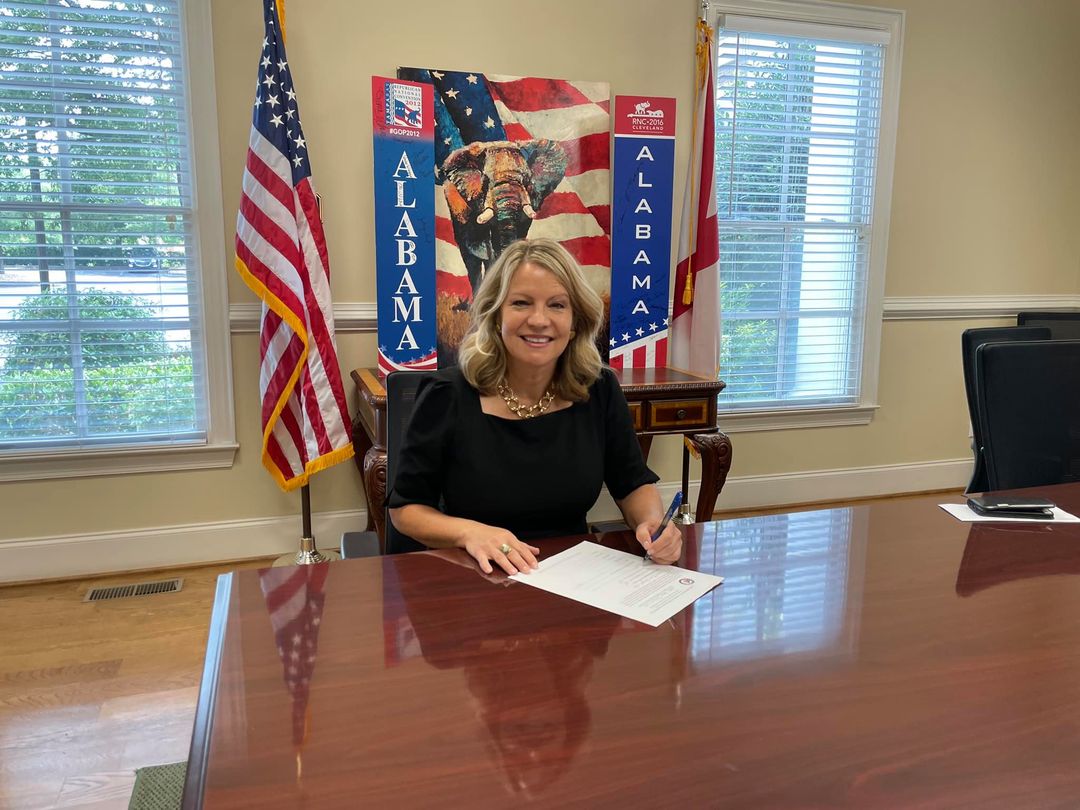 The special general election was set for February of 2022 but no one but Almond qualified for the race.
Secretary of State John H. Merrill (R) told the 1819 News that because no other Republican qualified for the race there was no need for the Oct. 15 Republican primary.
Merrill explained that because no Democrat qualified to run at the end of major party qualifying, only an independent or third-party candidate could have run against Almond. The deadline for that application was Oct. 15 and it came and went without another candidate coming forward.
Merrill explained that the same thing happened four years ago with Corley Ellis (R-Columbiana) when he ran for a vacated House seat.
"The vote was certified yesterday (Wednesday)," Merrill explained.
The Secretary of State's office explained that according to Alabama law, the Secretary of State may issue a Certificate of Election if a candidate is the sole, certified contender on the date of the scheduled primary election. In this case, the Republican Party only certified one candidate for their primary election, and the Democratic Party did not certify any candidates. Also, no independent or third-party candidates obtained ballot access by the close of business on the October 19th primary date. As a result, Cynthia Lee Almond was issued a Certificate of Election on October 20, 2021, and she has been sworn in to represent House District 63 in the Alabama State House.
The legislature added Almond to its roster on its webpage on Wednesday.
"If elected, I will be honest, hardworking, and available to the citizens that I serve," Almond said when she announced her campaign in July. "Tuscaloosa, Northport, and the West Alabama region deserve to thrive and to reach our full potential. We have good people who need a leader they can count on to represent them in Montgomery. This is my home, and I welcome the opportunity to serve my area in the state legislature."
Almond said that during her tenure on the Tuscaloosa City Council, she helped guide the city through the aftermath of the deadly tornado in 2011 and the financial impact of a global pandemic, all while helping to create a strong financial and business climate in Tuscaloosa and West Alabama.
House District 63, like the rest of the legislative districts, will be reapportioned and redistricted before the 2022 election. Redistricting will be taken up in the special session on Oct. 28.
Qualifying for office for 2022 will end in January of 2022.
The Republican primary will be on May 24, 2022.