The small city of Enterprise was featured on CBS News' "Sunday Morning" show this weekend.
The Coffee County town is known for its monuments dedicated to the boll weevil, which once plagued Enterprise's main crop — cotton.
"We are one of the few cities in the world where you have, in the middle of town, a pest that's standing up on a pedestal," Mayor William E. Cooper told CBS.
A century ago, cotton farmers in Enterprise, Ala., faced disaster when their crops were wiped out by the pest. Rather than accept defeat, the farmers switched to growing peanuts, and now the town celebrates coming back stronger. https://t.co/VuCAH55Q5O pic.twitter.com/VxjCRQm9SX

— CBS Sunday Morning 🌞 (@CBSSunday) September 18, 2022
Local historian Dale Marsh, whose grandfather owned a cotton farm in Enterprise in the early 1900s, said the boll weevil infestation destroyed their crop, nearly bankrupting many farmers in the area.
"The boll weevil was a pest that was bad," Marsh emphasized. "And it just destroyed whatever was in its path. You think of the locust plagues in the Bible, you know?"
"The boll weevil's destruction didn't just affect the farmers," he added. "If the farmer had no money from his cotton crop, he had no money to pay back the bank or the merchant. So, everybody was worried about what was going to happen."
After the invasive insect destroyed the cotton crop, local farmers then decided to focus on growing peanuts, something that was new to the area. That decision was so financially beneficial that citizens of Enterprise erected a monument to the boll weevil.
Local peanut farmer William Birdsong told CBS the boll weevil monument was "very tongue-in-cheek."
He added, "It's like, 'If it hadn't have been for you, boll weevil, you caused us to be resilient and look for other means to try to survive and make a living.'"
A weevil was put on top of the monument in 1948, and now, the city embraces the weevil with 26 monuments spread across the town dedicated to the insect.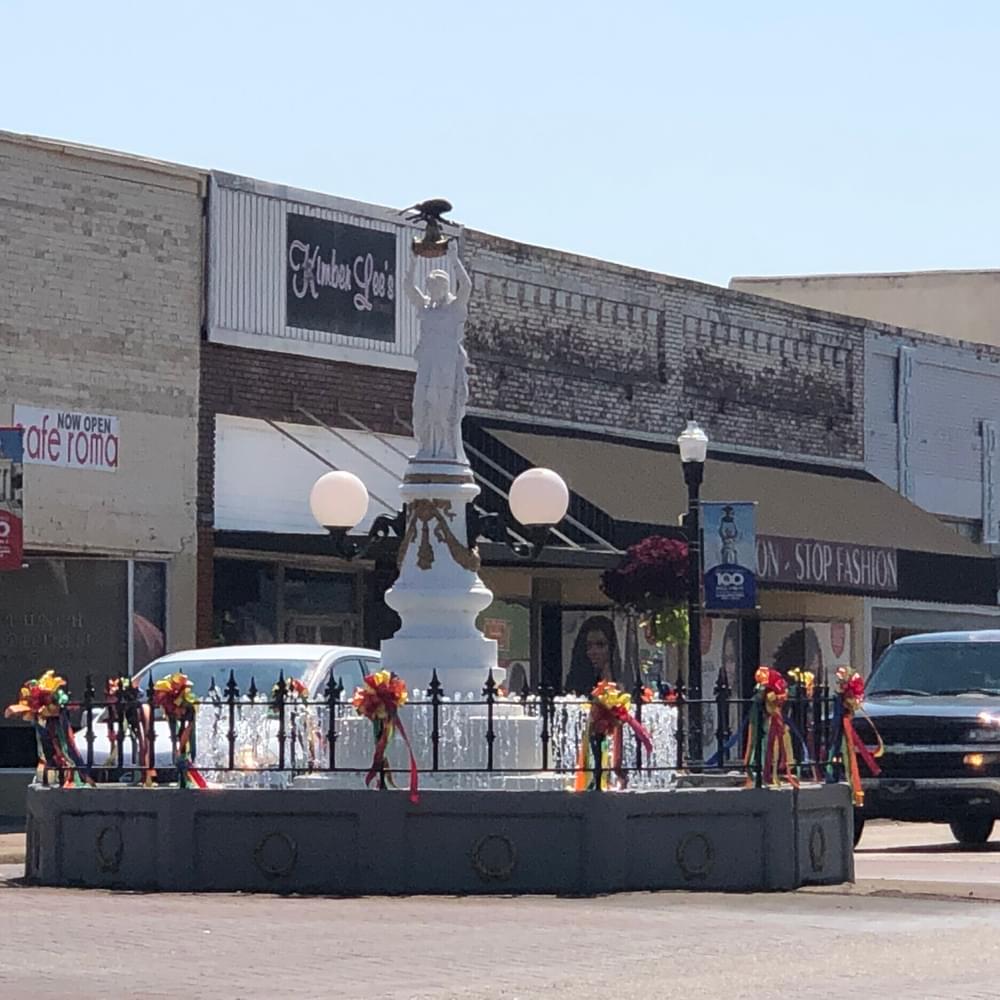 "The lesson of the boll weevil is that when adversity comes your way, don't quit," Marsh added.
To connect with the author of this story, or to comment, email trent.baker@1819news.com.
Don't miss out! Subscribe to our newsletter and get our top stories every weekday morning.