Jared Isaacman was only 12 years old in 1995 when he attended Huntsville's Aviation Challenge Camp at the U.S. Space and Rocket Center. Now, he has announced the largest-ever donation to the center.
Only four years after attending the camp, the New Jersey native founded the successful retail payment processing company now known as Shift4Payments at the age of 16. In 2012, Isaacman started his second business venture, Draken International, a firm that trains pilots for the U.S. military and owns one of the largest non-government-owned fleets of fighter jets. Isaacman came back to Huntsville Friday to help U.S. Space and Rocket Center CEO Dr. Kimberly Robinson announce his record-setting $10 million gift. That money will be used to build a hangar-style Inspiration4 Skills Training Center that will significantly enhance the center's Space Camp and Aviation Challenge programs.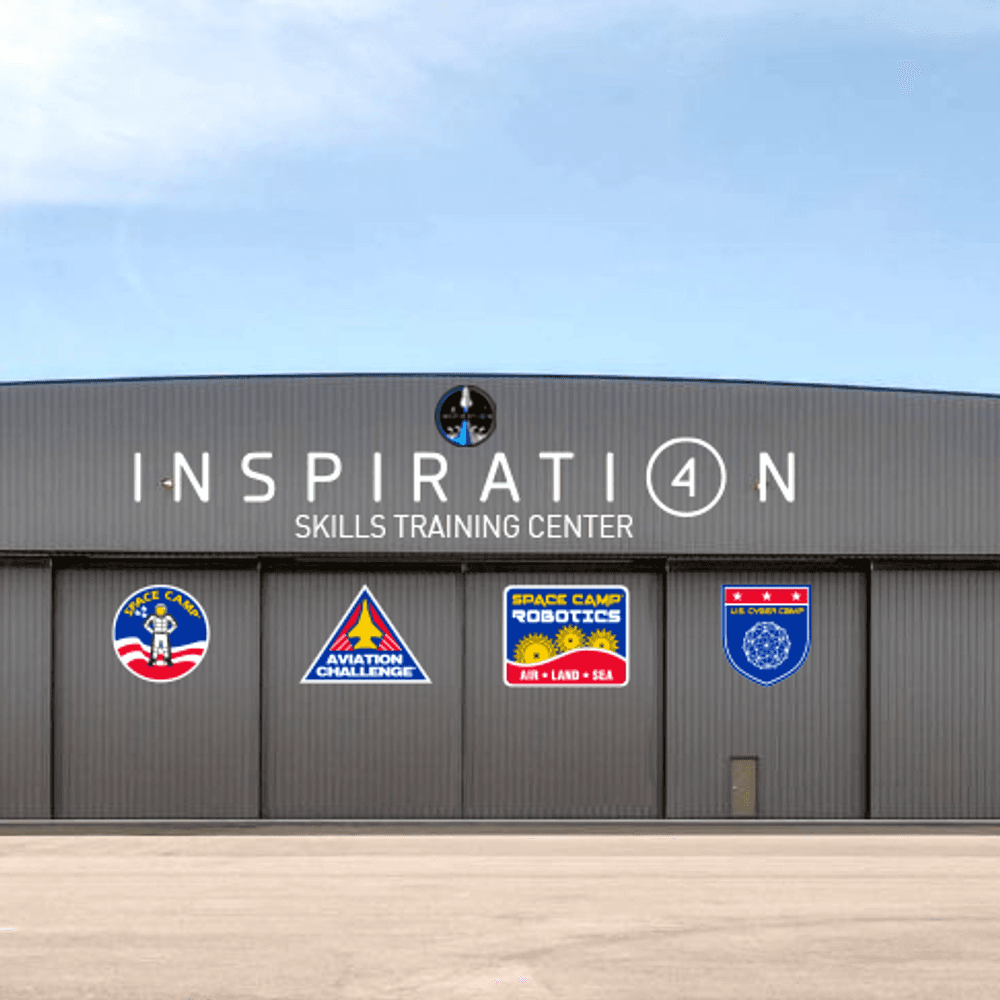 Isaacman's gift, the largest in the 53-year history of Alabama's U.S. Space and Rocket Center, is essentially a payback for the inspiring experience he enjoyed as a boy at the camp. Isaacman was so inspired by that experience that he went on to set several world aviation records, flew in over 100 airshows, and became commander of the world's first all-civilian mission into orbit last September when he and a crew of five spent three days in space aboard the SpaceX Dragon spacecraft. Isaacman told the media that the Space and Rocket Center is, in his words, "a national treasure," and he wants his children to attend the programs there. "There are things here that you will not find at school, you will not find at your local museum, and your computer, your iPad, and your virtual reality headset will not be able to provide, and the more kids that can come through and experience this and come back with that high impact on their life, they're going to tell others."
When asked by 1819 News about his record-setting gift during the press briefing at the center, Isaacman said, "That seems unfortunate [that his gift is the largest ever] from my perspective…One thing that we can all agree on is investing in and cherishing our children's future…I think this is an opportunity for the state, the federal government to match us. There is certainly plenty of waste in government spending. I think we can all pretty much agree universally on that point, so better funding of organizations like this, well beyond what individuals or private companies are able to do is a tremendous investment in the future and in our nation."
The 40,000 square foot Inspiration4 Skills Training Center provides an all-weather space that features "immersive, scenario-themed activities" for aspiring young astronauts, pilots and engineers including space and aviation simulators, an indoor pool, a netted drone space, classrooms and a challenge course, according to a press release prepared by the Space and Rocket Center for the announcement of Isaacman's contribution. The philanthropist, astronaut and CEO, who also used his Inspiration4 space mission last September to so far raise more than $240 million for the St. Jude Children's Research Hospital in Memphis, also revealed that he is donating a L-39 Black Diamond aerobatic jet aircraft to serve as an educational display at the center.
To connect with the author of this story, or to comment, email [email protected].
Don't miss out! Subscribe to our newsletter and get our top stories every weekday morning.