By Brandon Moseley

Alabama Governor Kay Ivey (R) discussed the importance of moving away from just warehousing prisoners to taking positive steps to help inmates transition from incarceration to being productive members of society.

Ivey addressed her remarks to the Shepherd's Fold supporters at their luncheon at The Club in Birmingham last week. 
"It is my desire to see every individual become successful once they get out of prison," Ivey said. "95% of those in prison will get out someday.

"Rome was not built in a day. These folks come from broken homes, poor education opportunities, and other difficulties."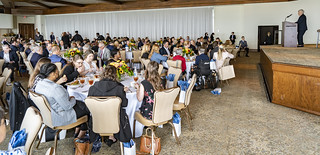 Three weeks earlier the Alabama Legislature, at the Governor's urging, passed a $2.2 billion prison construction and rehabilitation plan beginning with two new 4,000-bed men's prisons in Elmore and Escambia Counties.
"When I signed the bill into law, we took a crucial step towards ending the problems," Ivey said.

The Governor said that when she came into office, she was committed to solving the problems that others had failed to address or that just kept "kicking the can down the road," prisons being one of those issues.

"This prison infrastructure plan will not singlehandedly solve all of the problems," Ivey said. "But this effort should go a long way towards making more reforms ahead."

Ivey told reporters that she would support a package of bills in the 2022 regular legislative session, which is scheduled to begin in January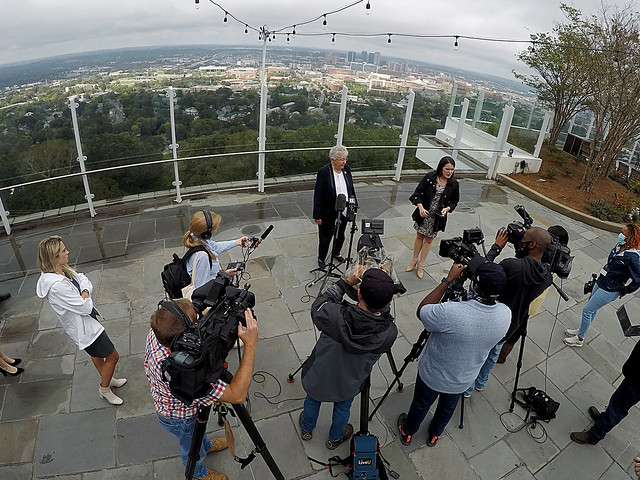 Ivey praised Director Cam Ward for "the incredible work he has done at the Bureau of Pardons and Paroles."
"He hit the ground running and he is still running," Ivey said of Ward.
"Finding new solutions to old problems is what my administration has focused on," Ivey added. "We have to find ways to stop warehousing offenders and start trying to rehabilitate them."
Ivey praised the people who fund Shepherd's Fold as "Those who invest their time and resources into building lives. This program focuses on helping people from the inside out."
Shepherd's Fold is a re-entry program with transitional housing and supportive services in the state of Alabama.

Ivey said that 30% of Alabama's released inmates end up back in the system, but only 3% of those who go through the Shepherd's Fold program do.