By Terry Schrimscher
When Mountain Brook native J. Willoughby took the stage with Black Jacket Symphony for the first time, it was only fitting that he was performing a Beatles album. After all, it was The Beatles who first inspired him to become a musician.
"I was literally three years old and heard The Beatles on the radio," said Willoughby, "And just completely for some reason, whatever lined up in the stars that night — I wish I was listening to some sort of doctor radio program that night, I'd have ended up being a doctor."
Since the first sold-out performance at Workplay in Birmingham in 2009 – a note-for-note recreation of The Beatles' "Abbey Road" – his vision for live performances honoring classic rock albums has grown to become one of Alabama's must-see events.
Black Jacket Symphony performances have toured cities around the United States and the world as far away as the Middle East, where they performed for troops. Willoughby considers classic rock albums to be the classical music of the rock and roll generation—works of art that deserve to be treated with respect.
"I had seen tribute bands in the past, which were fine, but when you go see a symphony play a Mozart piece, they don't wear powdered wigs and pretend to have an Austrian accent," Willoughby said. "They just play the piece. Note-for-note."
As Musical Director, he takes a role he compares to a coach — putting each musician in the right place at the right time. To prepare for each new album performance, he dissects each track, making a list of instruments before hiring the musicians for each part. The musicians come from connections he has made over the years and from referrals. Then, he says, it is just a matter of running everything together like a team until it goes smoothly.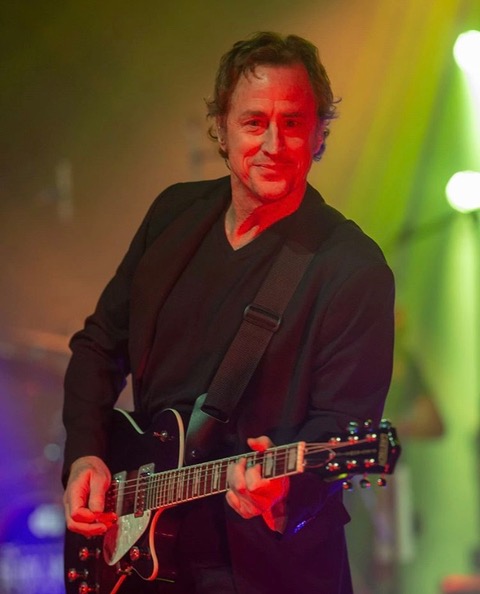 Willoughby doesn't consider Black Jacket Symphony to be a tribute band but, rather, a collection of serious musicians honoring each artist by playing each song, each note, to perfection, like classical musicians dedicated to the work itself.
And he considers The Beatles to be the Mozarts of rock.
"It was just a magical time," he said. "That really is the classical music of our generation. I won't be around to prove I'm right. Especially The Beatles, in 200 years, they will be classified as the Mozarts of our time."
The son of Birmingham radio legend John Ed Willoughby, J. Willoughby grew up around music and has become an avid rock historian, hosting a show of his own, "Rock N Roll U," each Sunday on Birmingham Mountain Radio. The show plays the rock classics he loves, and Willoughby shares some of the history behind the music.
"I'm a big music fan," Willoughby explained. "People think I just know only about The Beatles. I don't. I'm real interested in the history of pop music, rock and roll music. Somebody will say, 'I don't like The Beatles, I like The Stones better. Yeah, but without The Beatles, there are no Stones. If The Beatles hadn't done what they did, there are no Stones."
Willoughby credits The Beatles for introducing him to a wide variety of music. As he learned more about the group, he learned about their influences and then began to follow those bands. That love for a wide range of music led him to where he is today.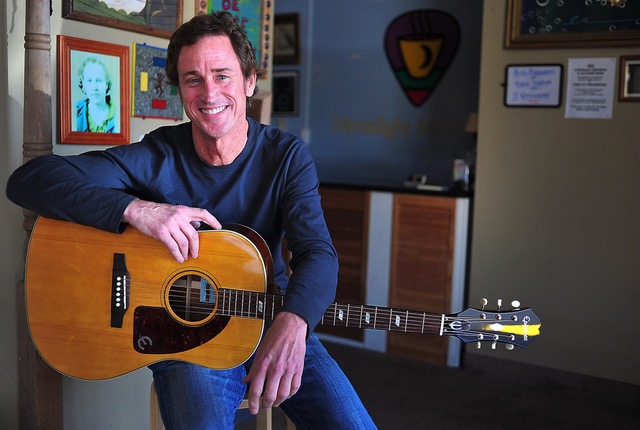 "I looked up their influences," Willoughby remembered. "I knew they loved Little Richard. I got into Elvis because of The Beatles. I got into Buck Owens. They liked country music, so I listened to a lot of that. And then, The Who, and The Stones, Pink Floyd, and everything that came after that was a result of The Beatles."
Willoughby got to live out his Beatle dreams when his father partnered with Tommy Charles, another Birmingham radio legend, for a long-running radio show which began in 1975. Charles was famous for starting the Beatles record-burning movement in the 1960s. The duo went to London for a promotional engagement, and they took J. Willoughby along for the trip.
He visited Abbey Road, EMI — The Beatles record label in Britain — and the building where the band started their own Apple label. He also took a train to Liverpool and visited a Beatles museum. Each room covered a different era of their lives — including a display from 1966 where Beatles history and Birmingham history collided.
"The whole thing, it was a huge video and all these newsreels — videos of Tommy Charles and Doug Layton burning Beatle records," Willoughby said. "I'm looking at that and underneath the video, it says, 'Birmingham, Alabama.' I kind of put my head in my hands and the guy next to me, a British guy, says 'what's wrong?' I said, 'Well, first of all, I'm from Birmingham, Alabama.
"He said, 'It's a small world,' and I said, 'you don't know how small it is. I'm traveling with that guy [Charles]!"
The Black Jacket Symphony has performed a variety of classic rock albums to sold-out audiences since their first performance in 2009. Willoughby recruits musicians and singers adept at each style to recreate classics ranging from Prince and Michael Jackson to The Rolling Stones, Lynyrd Skynyrd, Led Zeppelin, and many more.
The band will perform classic albums from Pearl Jam and Nirvana at Avondale Brewing in Birmingham on Nov. 5, and will return to Birmingham on Jan. 29, 2022, to perform The Beatles' White Album at the Birmingham Jefferson Civic Center Concert Hall.
To learn more, or to buy tickets, visit blackjacketsymphony.com.