By Brandon Moseley
On Wednesday, October 6, the Alabama Law Enforcement Agency's (ALEA) announced that Brian Lansing Martin was charged with the slaying of Sheffield Sergeant and K-9 officer James Nicholas "Nick" Risner, age 40.
ALEA announced in a statement that Special Agents with the Alabama Law Enforcement Agency's (ALEA) State Bureau of Investigation (SBI), with support and assistance from the Muscle Shoals Police Department, arrested Martin, age 41, in Huntsville and transported him to the Colbert County Jail. Martin is charged with three counts of Capital Murder, two counts of Attempted Murder, two counts of Shooting into an Occupied Vehicle, and one count of Felon in Possession of a Firearm.
According to a statement by Alabama Attorney General Steve Marshall (R) on Saturday, October 2: Sgt. Risner was, "A hero who was senselessly struck down in the line of duty."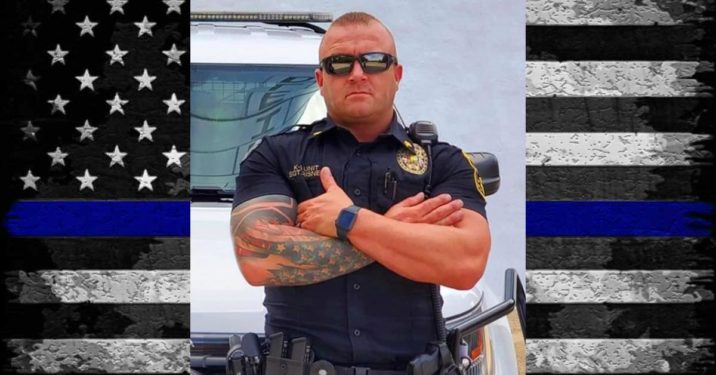 Marshall said that Risner was, "Responding to a report of a victim in a roadway Friday afternoon in Muscle Shoals, Sergeant Risner was met by hostile gunfire during the ensuing chase of the suspect. Risner suffered multiple gunshot wounds and was taken to Huntsville Hospital, where today he tragically succumbed to the injuries he sustained."
Brian Lansing Martin was also wounded in the firefight. He was treated in the same Huntsville hospital where Risner was being treated. Martin served three years of a ten-year sentence for manslaughter for the death of his father.
Marshall has blamed justice reform for Martin having been out on the streets free to re-offend.
"Criminal-justice reform" in Alabama has become a code word for "changing laws for the benefit of violent criminals, at the expense of public safety," AG Marshall said in a statement. "This is dishonest and dangerous—and carries an all-too-real human cost."
Risner, age 40, served nine years with the Sheffield Police Department where he was a K-9 officer. He also served in the U.S. Army Reserve for eight years. He is the second Alabama police officer to fall to hostile gunfire this year and the third officer to be shot in the line of duty in less than 24 hours this week.
ALEA reports that no additional information is available as this investigation is ongoing. Once the investigation is complete, the findings of the ongoing investigation will be turned over to the Colbert County District Attorney – Bryce Graham Jr.
Sgt. Risner's funeral will be held on Friday, October 8th, at Faith Church in Florence
There will be a private family viewing for only family and Nick's fellow officers that morning from 9 to 10:30 am. The public viewing and visitation will go from 11:00 to 2:00 pm. Following the visitation ending, the funeral service, which is also public, will begin at 2:00 pm. There will be a Live Stream of the Service Online for those unable to make it in person.
After the service, there will be a private graveside service for the family and his fellow officers.
Sgt. Risner is survived by his parents and a daughter.