By Erica Thomas, Managing Editor

The man convicted in the 1991 kidnapping and murder of a Trussville, Alabama woman has been executed.

Willie B. Smith III was administered a lethal injection at William C. Holman Correctional Facility, in Atmore, and was pronounced dead at 9:47 p.m.
Gov. Kay Ivey released a statement on the execution:
Sharma Ruth Johnson was abducted at gunpoint, threatened while in the trunk of the car, terrorized, assaulted, and ultimately, Willie B. Smith, III brutally killed her. In that final moment of this young lady's short life, Mr. Smith, after learning Ms. Johnson was related to a law enforcement officer, made the choice to put a shotgun to her head, stealing this woman's future.
Even after these heinous crimes were committed, Mr. Smith made the choice to burn the vehicle to hide his fingerprints. He knew full well he was doing wrong. This was an absolutely horrendous act against Ms. Johnson. It is also an attack on our men and women in blue.
"In dealing with this unimaginable and tragic loss, her loved ones have endured years of Mr. Smith attempting to avoid due punishment and then a delayed execution earlier this year. Mr. Smith had more time on death row than Ms. Johnson had in this life.
The evidence in this case was overwhelming, and justice has been rightfully served. The carrying out of Mr. Smith's sentence sends the message that the state of Alabama will not tolerate these murderous acts. I pray that the loved ones of Ms. Johnson can be closer to finding peace.
Smith was convicted of the kidnapping and killing of Sharma Ruth Johnson. Johnson was only 22-years old when she was abducted from an ATM off Parkway East, in the Center Point area, after being set up by Smith, who was also 22 at the time, and a 17-year-old girl. That teen, Angelica Willis, was originally charged with capital murder as well but testified against Smith as part of a plea deal.

Willis said Smith directed her to ask Johnson for directions to a fast-food restaurant on the night of Oct. 26, 1991. According to trial testimony, the two had no relationship with the victim and simply picked her to be the victim in the random crime.

When Willis asked Johnson where Krystal's Hamburgers was located, Johnson said she did not know. At that time, Smith approached the car with a sawed-off shotgun and demanded Johnson get in the trunk of the car. The two suspects then got in the car, with Smith driving and Willis in the passenger's seat, drove to the Huffman area, then back to the ATM where they withdrew the remaining $80 from the victim's account.

Video from the bank was used to track down the suspects. It showed the incident at the ATM happened around 1:25 a.m. on Oct. 27, 1991. The suspects then drove to Huffman to pick up Smith's brother. Willis testified that once the brother learned the woman was in the trunk, he taunted her. The three then drove to Zion Memorial Cemetery, where Smith shot Johnson, execution-style. Willis said before the shooting she and the brother tried to tell Smith he didn't have to kill her. She said Smith told Johnson, "I'm going to have to kill you" because he thought she would call the police. He then shot her in the head.

A secret recording of Smith explaining to his friend what happened was later played in court.
"She said, no I'm not [going to tell the police], I promise," Smith said in the recording while mimicking a female voice. "I said, 'you a liar!' Boom! then shot her in the head with that gun."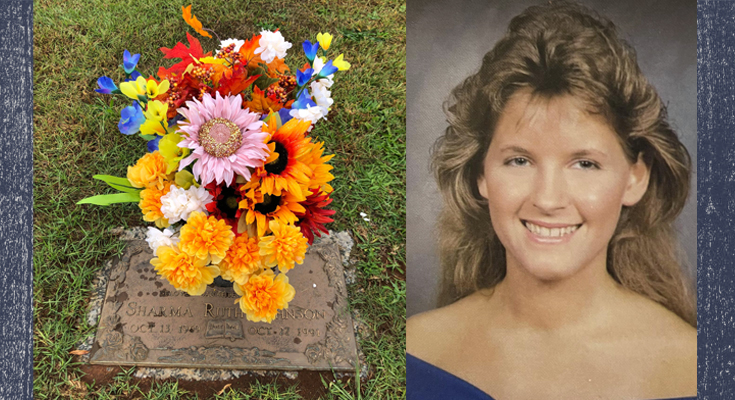 Smith told his friend he had to shoot Johnson because her brother was a police officer.
After the shooting, the three drove the victim's car, with her dead body in the trunk, to the cemetery in Roebuck. Willis testified that Smith went back later and torched the vehicle.
Willis was given a 25-year sentence in exchange for her testimony. She was released from Tutwiler Prison after serving all 25 years and has graduated from Hope Inspired Ministries, a faith-based non-profit that provides training for employment.

Smith was originally sentenced to death by the electric chair, in 1992, but that was later changed to death by lethal injection.

After the conviction, Smith's attorneys made several appeals. In 2013, they claimed that the state gave their client antipsychotic drugs during his trial, rendering him unable to show emotion. In 2019, they appealed the death sentence, saying he only has an IQ of 70.
In February of this year, The U.S. Supreme Court stopped the execution of Smith last minute after attorneys requested for him to have his pastor with him in the death chamber. Earlier this month, attorneys claimed Smith was not given reasonable accommodation to opt into execution by nitrogen, a new method approved for executions in Alabama. Smith's attorneys continued to fight for their client's life up to the last minute Thursday night.
Alabama Attorney General Steve Marshall released a statement Thursday night after the execution was completed:
Justice has been served. Tonight, Willie Smith was put to death for the heinous crime he committed nearly three decades ago: the abduction and execution-style murder of an innocent young woman, Sharma Johnson.
When a capital murderer is due to receive his just punishment, one always hears accusations of "cruel and unusual punishment," with that term rarely used in a way that accords with its constitutional meaning—and absolutely never used in reference to the victim's loved ones.
The family of Sharma Johnson has had to wait 29 years, 11 months, and 25 days to see the sentence of Sharma's murderer be carried out. Finally, the cruel and unusual punishment that has been inflicted upon them—a decades-long denial of justice—has come to an end.
I ask the people of Alabama to join me in praying for Sharma's family and friends, that they might now be able to find peace and closure.
State Auditor Jim Zeigler said 30 years was too long for Johnson's family to get justice.
Alabama needs an 'express lane' for executions. A fair trial and a reasonable appellate review. Then, carry out the sentence. Right now, convicted criminals get extended appeal after appeal."One of the reasons for the death penalty is deterrence -- to prevent capital murders," Zeigler said in a statement. "Criminal types are not thinking about the distant future, and their behavior will not be influenced by the possibility that they might be executed in 30 years."Some attempt to argue that a 30-year delay is needed to ensure that an innocent person is not executed. Hogwash."
The Alabama Department of Corrections only allowed one member of the media to witness the execution Thursday.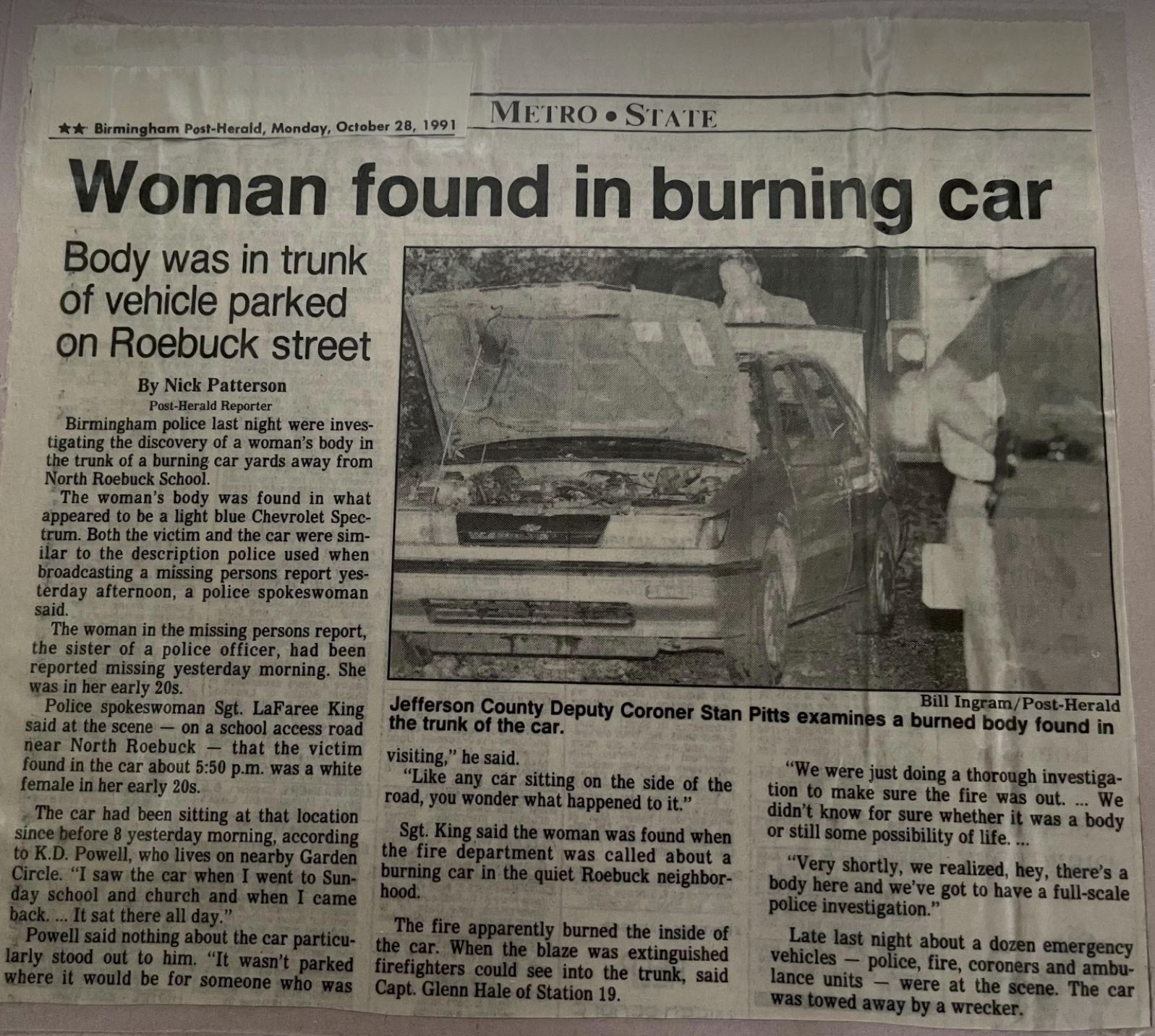 The family members of the victim in the case have seen news headlines about the execution. They hope that people reading and watching the headlines are able to focus on the person Johnson was and on the lives she touched during her short time on earth.

A classmate of Johnson said she remembers her as quiet and kind.

"I've known her since seventh grade," said Shelley Luna. "She was one of the sweetest people you would ever meet. Just very humble."

Luna said she still remembers where she was and how she felt when she heard about Johnson's death on the news.

"For a long time, I wouldn't go outside by myself at night, because of her death," Luna remembered.

Sharma Ruth Johnson is now resting in peace at Jefferson Memorial Gardens, in Trussville.