Andy Blalock is an Athens resident, middle school science teacher and barrel racing coach, and he is running for Congress.
Raised in Collinwood, Tennessee, Blalock moved to Alabama when he attended the University of North Alabama, where he graduated in 2007, with a degree in biology and secondary education.
Since then, Blalock has been teaching middle school in Huntsville.
In 2011, Blalock moved to Athens after he purchased Grassland Ranch, which he uses to teach children and adults to ride horses and barrel race.
Blalock has served as the National Barrel Horse Association (NBHA) director over 13 counties in North Alabama and helped create barrel racing events across the state.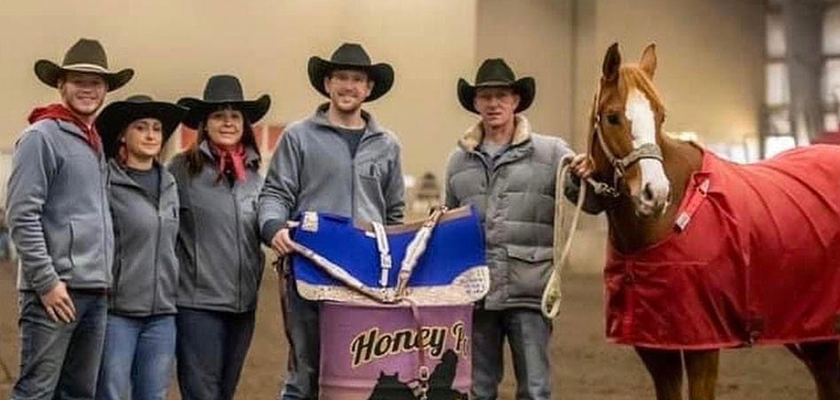 Now Blalock is running as a Republican for Alabama's Fifth Congressional District, which covers a large portion of north Alabama. The seat will become vacant because current Rep. Mo Brooks is running for U.S. Senate to replace Sen. Richard Shelby, who will be retiring at the end of the year.
Blalock spoke to 1819 News to tell us his story and what issues matter to him and his campaign.
A "Constitutionalist"
"I'm a big constitutionalist," Blalock said. "I don't know everything, but I know enough to know that our country has strayed very far from what our founding fathers had envisioned us to be.
"...Now, we've increased taxes… We've just got layer after layer of government that has prevented us from doing what our founding fathers envisioned us to do."
Blalock said he's been inspired by the story of the founding fathers and thinks the Constitution should be taught in school every year for all grade levels.
"I'm a science teacher," said Blalock. "We review and reinforce the scientific method every year. But we don't do that with the Constitution and the Bill of Rights. If we did that, imagine what kind of difference we would have in our country."
Blalock was critical of politicians from both the Democrat and Republican parties.
"We've got a two-party system that George Washington begged us not to have," Blalock said. "He warned us against political factions and that political party system has people on both sides of it that don't have the Americans' best interests. They have their own. And that's power and greed - whatever it takes to stay in office."
Education Reform
Blalock teaches at the Academy for Science and Foreign Language (ASFL) in Hunstville. There, he has served as a student government association (SGA) sponsor and positive behavioral instructional support chair.
The ASFL is a Pre-K through 8th-grade international school under Huntsville City Schools. It offers instruction on multiple foreign languages as well as unique electives, extracurricular activities, field experiences and lab opportunities geared toward the sciences.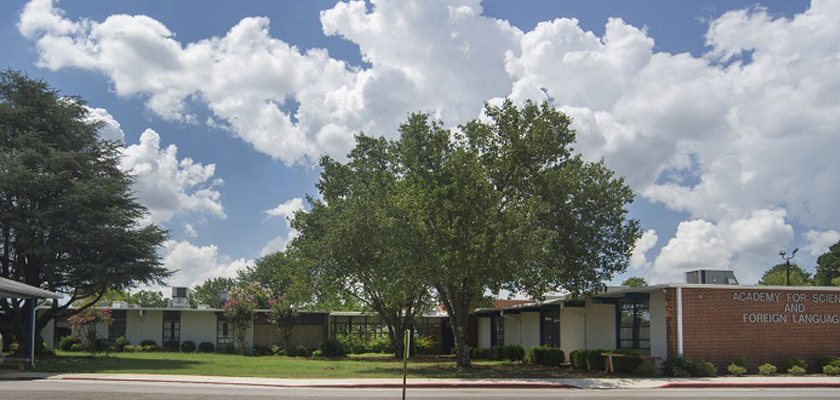 Blalock said he supports school choice, abolishing the Department of Education (DOEd) and addressing the ideological problems in schools. He also said he supports parental rights bills like the one recently passed in Florida.
"Teachers are infiltrating their politics in students," Blalock said. "It's a side-effect of negative reporting in mainstream media, and it's got to stop.
"I believe in school choice. I echo President Trump, that school choice in education is one of the new civil rights of our time… If we have schools competing, they're going to improve, or we're going to close them down."
Blalock said he advocates for credit or savings accounts that follow kids, even if they want to do homeschool.
"We paid into that with our tax dollars," Blalock said. "If you home school, you should get those tax dollars back."
Blalock was highly critical of the way schools implemented masking mandates during the coronavirus pandemic and said he put together a "stay-at-home" in protest.
"We stood outside of the district office… and the week after that, about four days later, they dropped the mask mandate for Huntsville," said Blalock.
He continued, "We've got to stop the critical race theory. We've got to stop pushing the mandates on schools. When we abolish the Department of Education, we get the money to the kids, where it belongs."
Immigration, Inflation and Crime
"Right now, the top issues are definitely inflation, immigration reform and education… Piggybacking on those is crime," said Blalock "…Crime is usually a product of people in a money-pinch. It's a lack of education. We get crime through not receiving the cream-of-the-crop through illegal immigration, or even through legal immigration sometimes. When we start to crack down on education, when we crack down on immigration reform, when we crack down on inflation… when we do those things, we're going to see crime at the lowest it's ever been."
Blalock has an eight-point "Government Diet" plan listed on his website, which seeks to end new entitlements and bailouts, reduce the number of federally-owned vacant properties, limit government spending to the rate of inflation, institute a balanced budget amendment and end government-funded lobbying.
"We've got to stop printing money to give money," Blalock said. "That's been huge in the Biden administration. We've got to cut government spending. We can do that by looking at some of these departments that we can do away with.
"...Thomas Sowell said it best. He said, 'Inflation is taxation.' And the federal government benefits from it. We've got to stop the crazy madness."
Blalock also has a 20-point immigration reform plan, which includes increased funding to ICE, ending visa overstays, increasing funding and penalties for human trafficking, ceasing federal payouts to illegal immigrants and more measures he believes will keep the border safe.
"I wrote these plans, and I put them out there," Blalock said. "...When we start actually doing those things, we'll see America improve, more money in the people's pockets. We'll see less taxation, and we'll see our tax dollars spent in a better way."
Term limits
Blalock said the founding fathers did not envision the career politicians running the country and that Congress should have term limits.
"I was the first candidate to actually pledge to support term limits," said Blalock. "The only interest [career politicians] have in the American people is if they can get a rise enough out of them to get 51% of the vote and that even means taking a non-issue and making it an issue."
Blalock said 80% of Americans support term limits. His plan to limit congressional terms would align with Ted Cruz, he said. It would restrict representatives to three two-year terms and senators to two six-year terms. 
"One thing that people in [my hometown] know is that when Andy Blalock gives his word, all you need is his word," Blalock said. "...I'm not looking for a career in this. I'm looking to serve six years, and whether term limits are passed or they're not, I will step out… I have a job. I'm an educator, and my small business is my main source of income.
"...We're our own worst enemy right now here in America because we're battling corrupt politics. …Americans are looking for somebody with a backbone that says 'no more corrupt politicians in Washington.'"
1819 News does not endorse candidates for office. As the May 24th primary gets closer, 1819 News will be profiling candidates for the 5th Congressional seat. To connect with the author of this story, or to comment, email will.blakely@1819news.com. 
Don't miss out!
Subscribe to our newsletter
and get our top stories every weekday morning.