The Daikin America chemical plant located in Decatur is facing lawsuits and proposed Occupational Safety and Health Administration (OSHA) fines of $232,103. The fines and lawsuits are following the deaths of multiple workers due to exposure to lethal, lung-tissue destroying chemical vapors, in two separate incidents that occurred in the years 2019 and 2021, according to OSHA.
According to the OSHA investigation, Daikin America employees Wesley Rusk, Will Delashaw, and an unnamed employee were exposed to several toxic chemicals, including fluorocarbons, while performing maintenance at the plant on July 2, 2021. While the unnamed employee survived after being treated for respiratory failure in the hospital, Rusk died on Aug. 10, 2021, and Delashaw died while on the waiting list for a lung transplant on Sept. 28, 2021.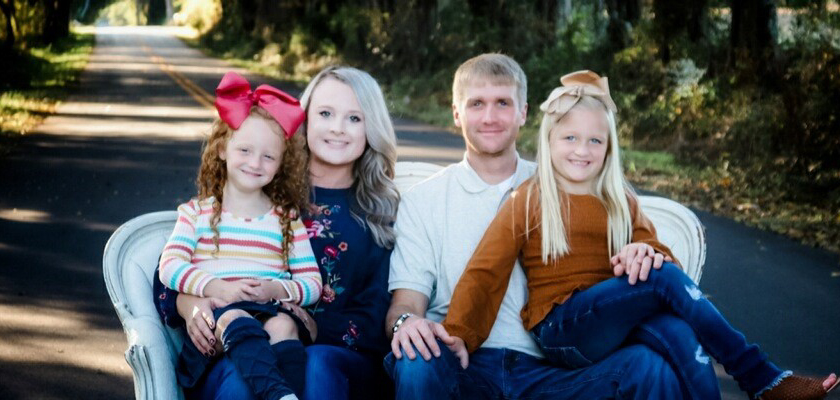 According to Delashaw family attorney Kendall Dunson of the Beasley Allen law firm, OSHA cited Daikin for nine serious violations and one willful safety violation at the plant. The willful violation is the most serious finding against the company since it is a determination that an "employer either knowingly failed to comply with a legal requirement (purposeful disregard) or acted with plain indifference to employee safety." Delashaw filed a lawsuit against Daikin America last year. That case has yet to be heard in court.
Daikin America is also facing another lawsuit filed on behalf of the late Darby Dockery, another worker at the Decatur plant who died last September with COVID-19. She died while awaiting a double lung transplant after she was "exposed to hazardous chemicals" at the plant in October of 2019, according to Huntsville attorney Randy Ferguson. Ferguson indicated that he plans to upgrade that lawsuit to a "wrongful death" lawsuit this Friday, subsequent to the OSHA finding that Daikin was guilty of a "willful violation" of safety standards.
OSHA, which operates under the authority of the U.S. Department of Labor, summarized its findings in the 2021 tragedy investigation in this Jan. 5, 2022, announcement:
"The (toxic chemical) exposure occurred while the workers were conducting maintenance activities requiring a processing line break, a nitrogen purge, and atmospheric venting of equipment, resulting in the release of toxic fluorocarbons and other hazardous chemicals. The investigation revealed that Daikin America failed to institute critical safe work practices required under OSHA's Process Safety Management standard and ensure workers used appropriate respiratory protection and personal protective equipment. The employer also failed to perform air monitoring to assess chemical exposures, provide written procedures that clearly identify the required level of respiratory protection, and communicate to workers the hazards associated with the chemicals."
According to the National Center for Biotechnology Information, "Fluorocarbons are fluorinated carbon chain polymers that are used in an assortment of household and commercial products as waterproofing agents, lubricants, sealants, and leather conditioners. These products have been implicated in sporadic outbreaks of respiratory illness characterized by dyspnea, cough, and chest pain. Though typically self-limited, more severe exposure may lead to respiratory failure, acute respiratory distress syndrome (ARDS), and even death."
Dunson emphasizes that OSHA investigators found that Daikin provided improper PPE (Personal Protective Equipment) and respirators for workers, failed to institute critical safe work practices that OSHA requires, failed to monitor air quality and assess chemical exposures, failed to provide written procedures that clearly identify the required level of respiratory protection, and failed to communicate the hazards associated with the chemicals to its workers.
Daikin officials, while expressing remorse over the deaths of the workers involved in the incidents, declined to comment on the specifics in either the OSHA findings or the lawsuits, as those legal matters are still pending in the legal and regulatory processes. As with the issuance of all such proposed OSHA sanctions, the company has 15 days from receipt of the findings to either comply with the fines, request a meeting with the agency, or contest the findings of nine serious and one willful violation at the plant.
Both Dunson and Ferguson feel disappointed by what they agree is a woefully insignificant OSHA fine of $232,103. That figure might sound like a lot of money to an individual, but Dunson and Ferguson agree that it is a negligible amount of money for a multinational corporation that is reportedly worth $65.1 billion dollars (Source: Macrotrends). Dunson said there is, "an inadequacy in the ability to punish companies effectively" with OSHA fines, and that wealthier corporations don't learn and change their unsafe practices because they, "have nothing to really risk other than their reputations when workers are killed on the job."
Daikin America's website states it is the world's foremost developer and manufacturer of fluorochemical products.
1819 News will update this developing story as events unfold.
To connect with the author of this story, or to comment, email news@1819News.com.