Last week, the Alabama Democratic Party (ADP) announced the forthcoming departure of executive director Wade Perry, who is reportedly taking a job outside of politics he said he "couldn't pass up."
Perry's last day is Tuesday, but before his departure, he let it be known to the world that he thinks highly of Republican U.S. Senate hopeful Katie Britt.
In 2017, Perry led Doug Jones to his upset win over then-GOP nominee Roy Moore in a special election for a U.S. Senate seat vacated earlier in the year by Jeff Sessions and occupied by Luther Strange. After a shake-up in ADP leadership in 2020, Perry assumed the party's executive director role under the chairmanship of State Rep. Chris England (D-Tuscaloosa).
Perry partially credited Britt for Jones' 2017 victory in response to a Twitter post from State Rep. Allen Farley (R-McCalla). In addition to calling her "pretty awesome" and "super helpful" to Jones' cause, he also credited her for supporting the fuel tax increase component of the 2019 Rebuild Alabama Act.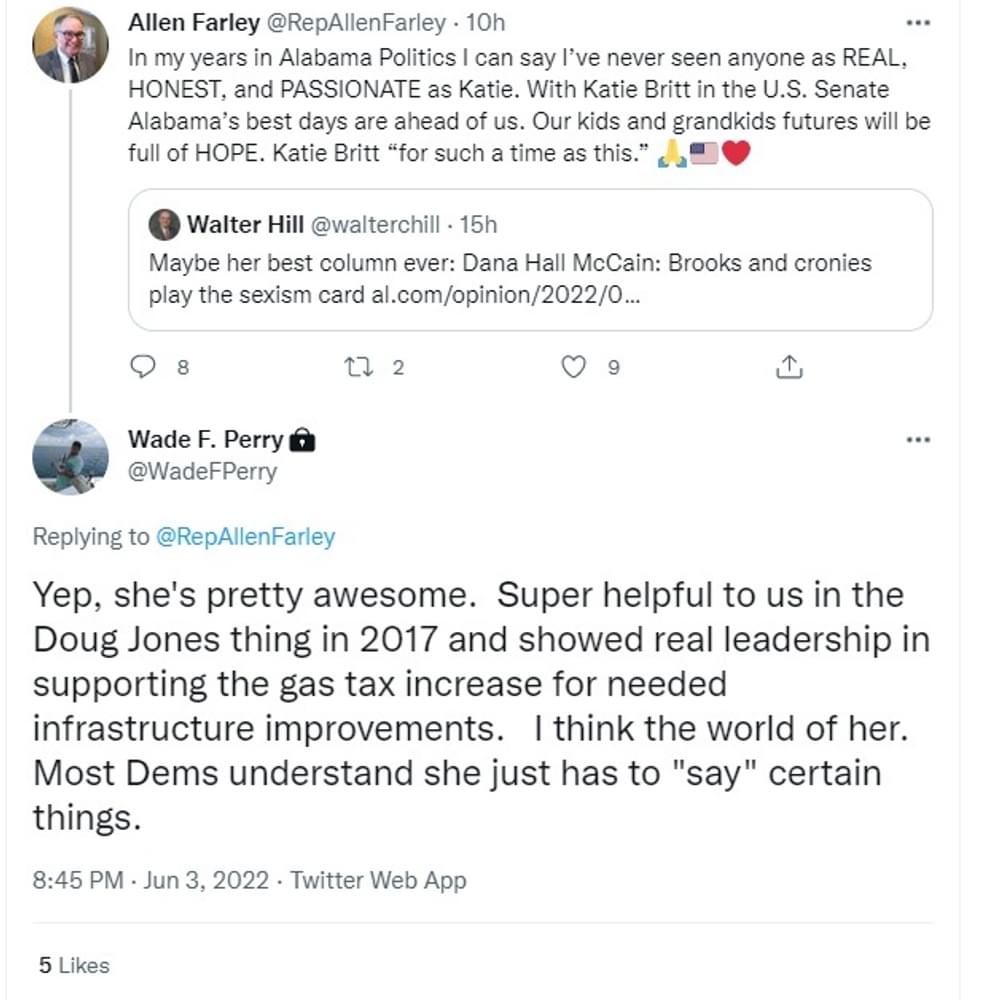 He also said she was "way better" than her opponent, U.S. Rep. Mo Brooks (R-Huntsville).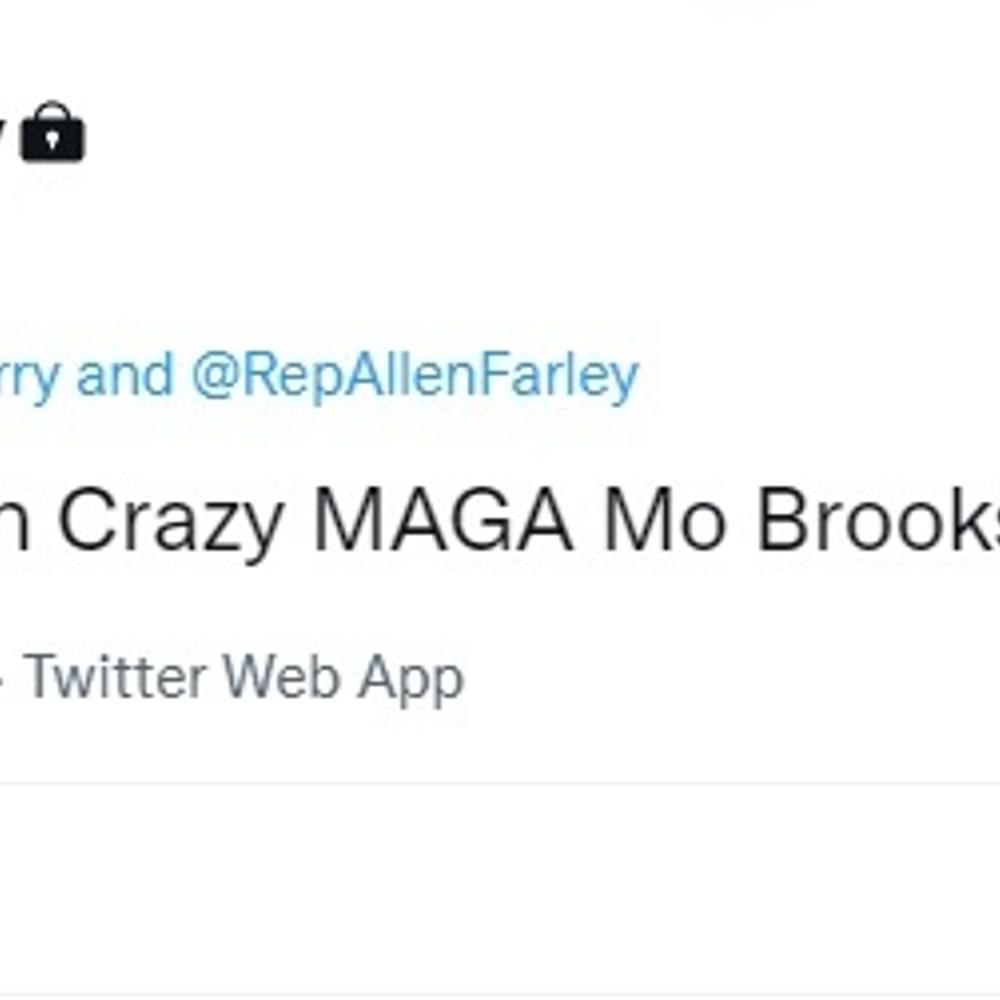 Immediately following the Republican U.S. Senate primary last month, in which Britt led Brooks by a 45%-to-29% margin to set up the June 21 runoff, Brooks accused Britt of a "behind the scenes" effort to woo Democrat crossover voters, which the Britt campaign denied.
Perry is not the only prominent Alabama Democrat to pledge his support for Britt. Late last year, former Democrat U.S. Rep. Parker Griffith also voiced his support for the Britt effort.
To connect with the author of this story, or to comment, email jeff.poor@1819News.com.
Don't miss out! Subscribe to our newsletter and get our top stories every weekday morning.