Legislative staff released initial design plans for the new State House on Wednesday.
Members of the Legislative Council approved contracting with the Retirement Systems of Alabama (RSA) in September to design and build a new State House.
"We are pleased to inform you that the initial phases of construction of the new State House are underway. Attached are three slides showing you the external design, the layout of the chambers (5th floor), and the layout of the large committee spaces (2nd floor). While there remains a good bit of interior design and detail work to finalize, enough progress has been made to move forward with site work," Othni Lathram, secretary of the Legislative Council; D. Patrick Harris, secretary of the Senate; and John Treadwell, clerk of the House, said in an email on Wednesday. "Based on the approval of the initial design, we expect site work to proceed immediately and foundation work to begin shortly after the first of the year."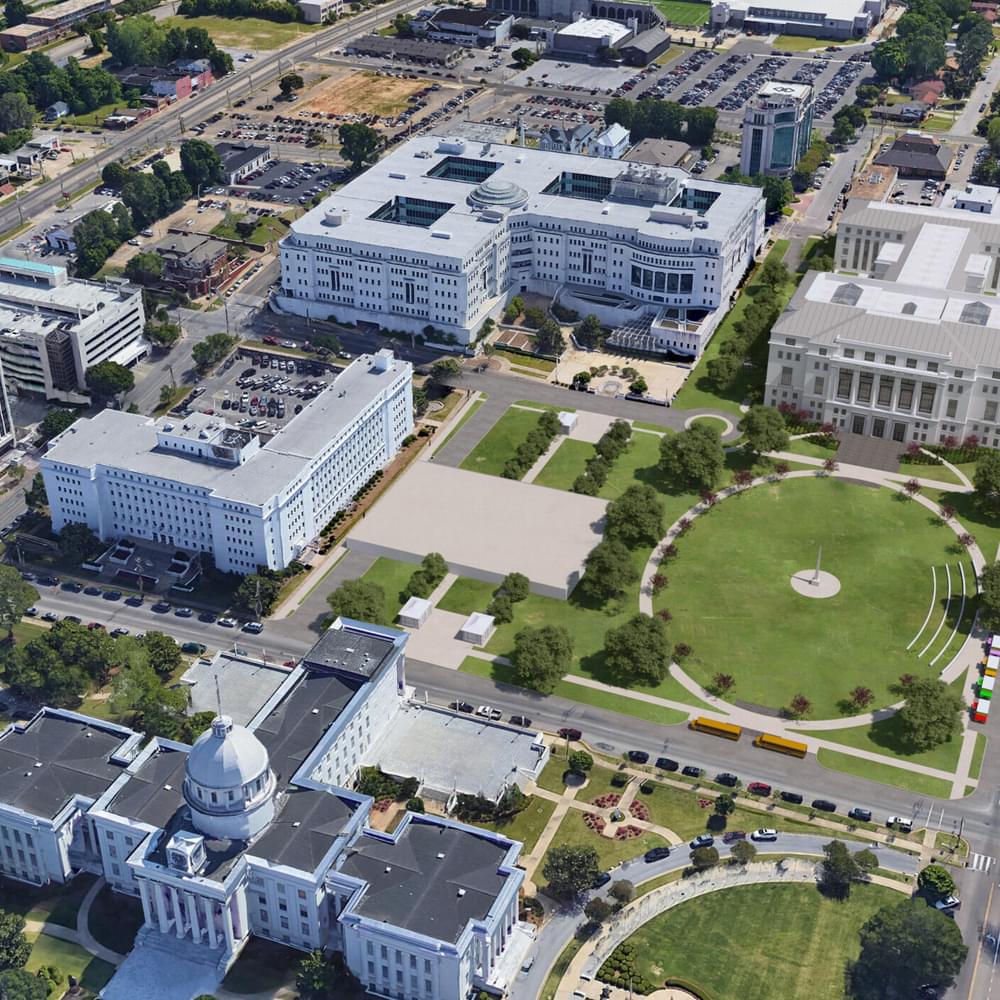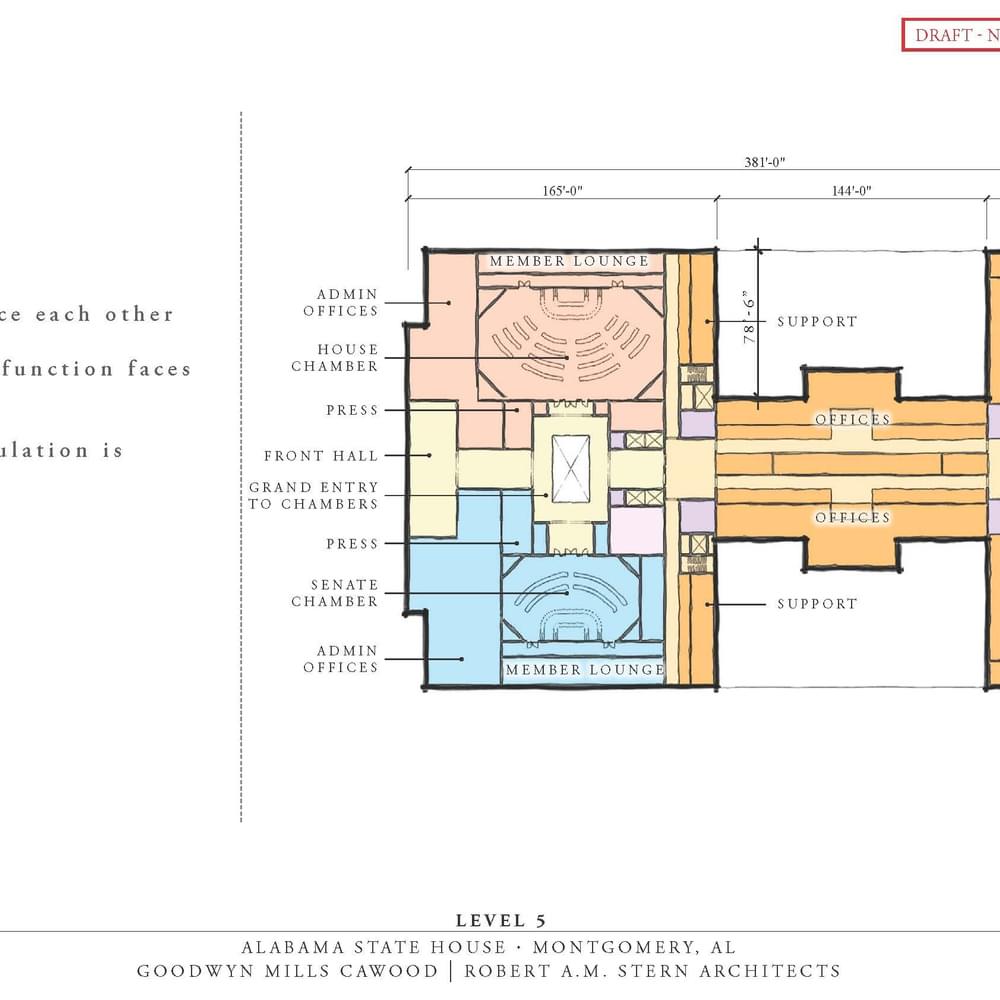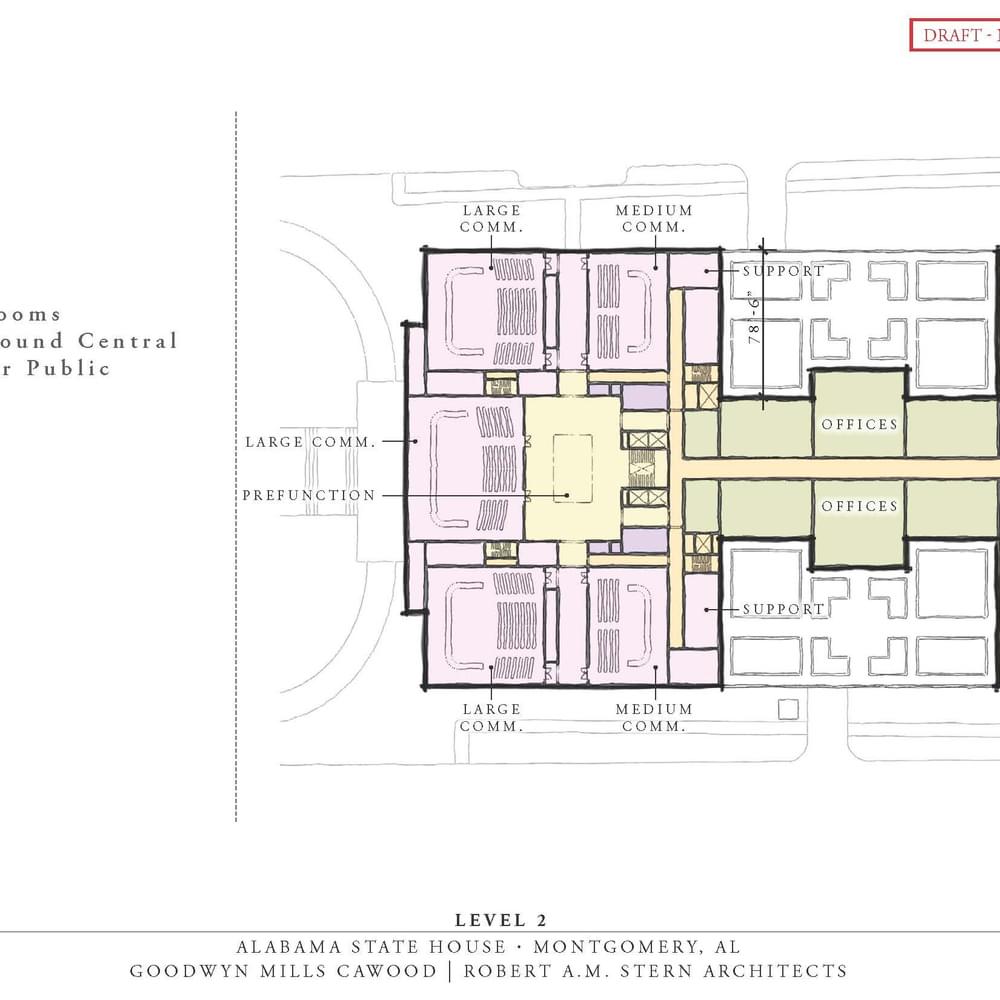 The current State House opened in 1963 as the Alabama Highway Department Building. It housed the Alabama Department of Transportation, then known as the Alabama State Highway Department, until 1985, when the Alabama Legislature moved in.
No price tag has been released on the new State House yet.
Legislation was passed into law in the 2023 regular session to place more land next to the current Alabama State House under legislative control for the possible construction of a new State House. The new law gave the Legislative Council "authority to contract with an appropriate party, including, but not limited to, the Retirement Systems of Alabama, to construct and maintain a building that, upon completion, would be designated as the Alabama State House."
To connect with the author of this story or to comment, email [email protected].
Don't miss out! Subscribe to our newsletter and get our top stories every weekday morning.