By Randy Tatano
"The locks are unreliable."
That eye-opening comment from Alabama State Senator Greg Albritton about Atmore's William C. Holman Correctional Facility would seem to trump any argument that Alabama doesn't need to build new prisons. Working locks in a maximum-security prison are pretty important when it comes to keeping inmates in place… or from escaping.
But that's just one reason, among many, that the state legislature approved the construction of a new four-thousand inmate facility to replace Holman, one of two new prisons on the agenda. Opened in 1969, the facility houses death row inmates and handles executions. (The electric chair, known as the "Yellow Mama" is now stored in a closet, but is still brought out and used if a condemned prisoner opts for electrocution instead of lethal injection.)
But the infrastructure at the prison, which is in Escambia County, is in terrible shape, and using funds to fix things doesn't make financial sense to many lawmakers.
"It has decayed to such a point that it has reached the condemnation stage," said Albritton, highlighting major problems with electrical and sewer systems that no longer work properly.
The bottom line is, state leaders believe the 52-year-old prison is beyond repair and simply ready for the wrecking ball.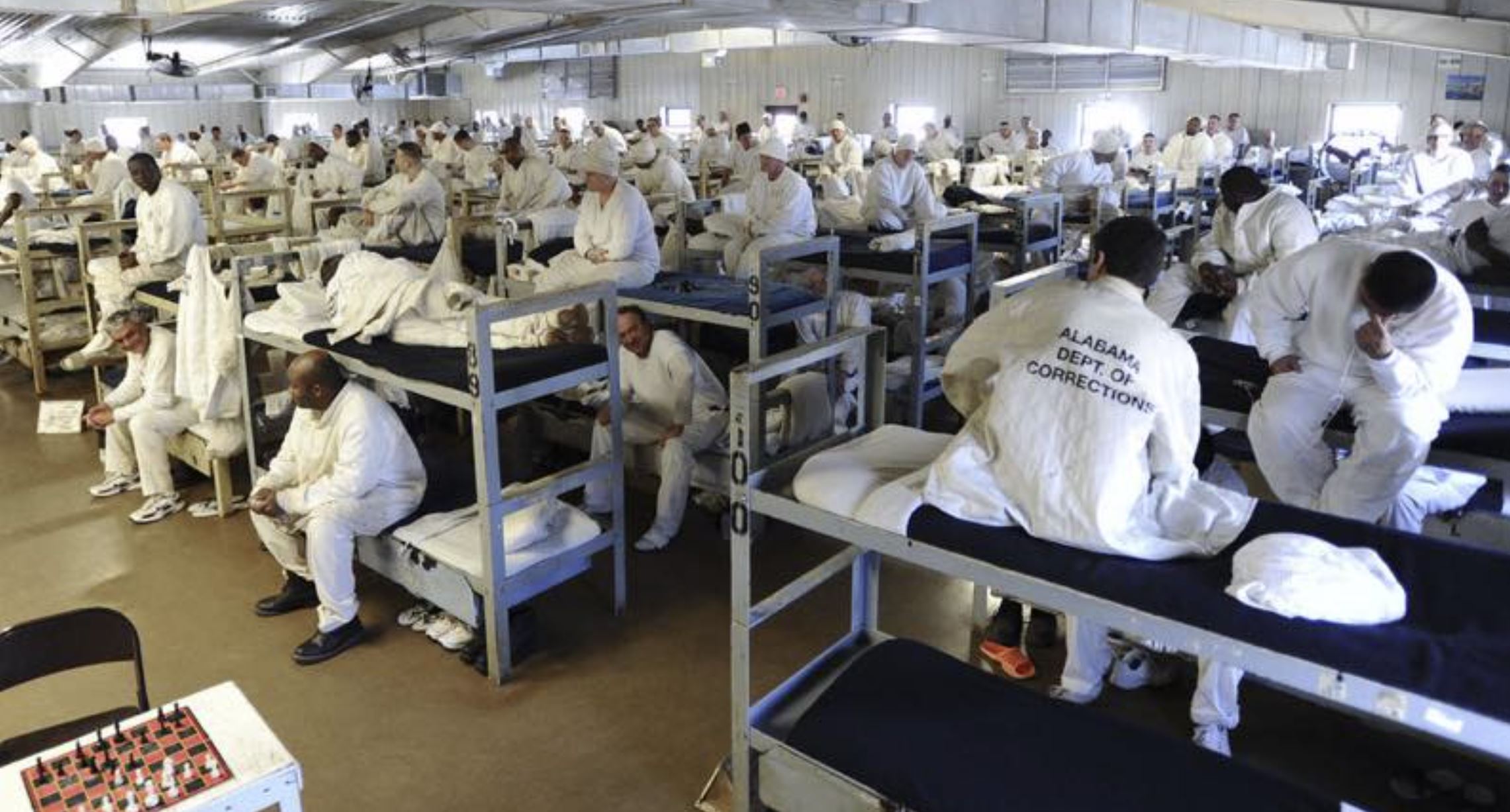 The other main consideration is the current housing layout, with dormitories often cramming 100 prisoners in a single room. It's a situation that's too close for comfort. When you have that many inmates, some with violent backgrounds, living together in a small space under deteriorating conditions, problems are sure to occur. If an argument ensues or a fight breaks out,
"You have a hundred guys and one guard with only a baton to deal with it," Albritton continued.
The new prison will keep serious offenders in traditional cells to help cut down on incidents, which in turn will improve the safety of the guards and support staff.
"It will be more controlled, keep them separated, and should reduce violence," said Albritton.
Escambia County Sheriff Heath Jackson was shocked by the conditions at Holman the first time he visited.
"I couldn't believe it was still in operation," Jackson said, echoing Albritton's concern about the locks.
Very little is electronic, while many of the original metal doors and cells use the old physical lock-and-key system.
Jackson weighed in on the use of federal COVID relief funds to build the new prison, pointing out that overcrowding prevents social distancing, so the solution of a new facility is, he said, COVID-related.
The sheriff knows about prison overcrowding, from personal experience, as he deals with it every day. His own county jail was built to house 126 inmates and has had as many as 350 prisoners. Bunk beds are about two feet apart in the dormitories, while the gymnasium had to be converted to house more inmates.
Alabama prisons are so overcrowded that recently a drug offender with a 10-year sentence was paroled in nine months. Jackson said he doesn't understand the backlash from the media and interest groups about replacing Holman with a large prison because he said the decision to improve conditions for prisoners makes sense.
"We need to house inmates safely and correctly," Jackson added. "How can they be upset about improving the safety of the community?"
Albritton wasn't surprised at some of the negative reactions by legislators across the aisle or the media on the decision to replace Holman.
"Democrats do not want us to build any new prisons," Albritton said.
The Justice Department sued the state over the poor conditions last year. In December 2020, a press release from the Justice Department read, "The conditions at Alabama's prisons for men violate the Constitution because Alabama fails to provide adequate protection from prisoner-on-prisoner violence and prisoner-on-prisoner sexual abuse, fails to provide safe and sanitary conditions."
Assistant Attorney General for the Civil Rights Division Eric Dreiband added, "The United States Constitution requires Alabama to make sure that its prisons are safe and humane."
"Safe and humane" brings us to the other problem with the conditions at Holman; it's hard to keep good employees. Much of the facility doesn't have air conditioning, so employees often work 12- hour shifts in the sweltering heat. Jackson pointed out the lack of a pleasant working environment, especially in the summer, likely contributes to staff turnover.
"They have big fans, but they're always trying to hire," Jackson said.
Then there's the legal issue, with prisoners sometimes suing the state because of the poor living conditions. The funds Alabama spends on lawsuits is yet another reason new prisons are a necessity. Besides, the law dictates that prisons have air conditioning and provide television for inmates.
Jackson said technology and improved layout for the new facility will make a huge difference and save the state money as well. The architecture of the new prison will provide a centralized location for one guard to monitor five times as many prisoners. Think of it as a wheel, with the prisoners in the spokes while the guard is in the hub. And with things like LED lighting and other energy-saving systems, the utility bills could be cut in half.
As for the timeline on the new facility, Albritton said, "Dirt should start flying in January."
It is estimated that construction will take between 30-36 months, depending on things like a workforce and supply chain issues.