By Jim McDade
"If some of ya'll never been down south too much,
I'm gonna tell you a little story so's you'll understand what I'm talkin' about.
Down there we have a plant that grows out in the woods, and the fields,
And it looks somethin' like a turnip green.
Everybody calls it polk salad"
- Tony Joe White, Louisiana born singer-songwriter
The spoken word opening of the late singer-songwriter Tony Joe White's 1969 Top 10 hit song, "Polk Salad Annie," didn't exactly create a booming public demand for phytolacca americana (AKA polk salad, poke salad, poke sallet, pokeweed) on restaurant menus around the country, but it did inspire widespread curiosity about that obscure bit of backwoods American cuisine at a time when going "back to nature" was a major theme in the youth culture of hippiedom and the emerging health food sector.
The song "Polk Salad Annie" was so popular that Elvis Presley added it to his concert repertoire and recorded his own version that became an international hit when it charted in England and Ireland. Unfortunately, "Polk Salad Annie" did not come with a warning label or a cautionary line or two about eating improperly prepared poke sallet. According to the Ohio Agricultural Research and Development Center (OARDC), poke sallet is naturally toxic, and some people and animals have suffered terrible illness and even death after ingesting the weed.
Poke sallet is native to North America, particularly the South and Midwest, but it has spread over time to much of the USA and other parts of the world, including Europe and Asia. Tony Joe White's catchy musical tribute to this hardy weed spawned a number of festivals and annual events celebrating poke salad, but perhaps the grandaddy of them all is the Harlan, Kentucky Poke Sallet Festival, a celebration which was around years before "Polk Salad Annie" became a big radio hit across the nation. The organizers of Harlan's 66th annual festival last June even awarded a $1000 "vaccination prize" to a lucky winner who received her COVID-19 vaccination while at the festival. The city of Gainesboro, Tennessee canceled its American Legion-sponsored festivals for 2020 and 2021 due to the pandemic. Blanchard, La., Rockwood, Tenn., Arab, Ala. and Athens, Ala., are among the many Southern towns that also stage poke sallet celebrations of one sort or another.
Before you attempt to prepare poke sallet yourself, heed the words of Emeritus Professor Jean Weese, of the Auburn University College of Agriculture.
"The roots, berries, seeds and mature stems and leaves of pokeweed are poisonous," Weese said. "There are at least three different types of poison in this plant -- phytolaccatoxin, triterpene saponins, an alkaloid, phytolaccin, and histamines."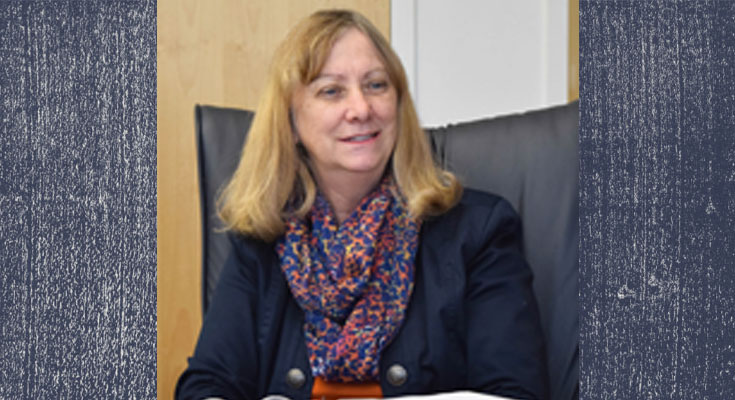 Weese offered a cautionary story about a young woman who decided to cook "up a mess" of poke sallet without clearly understanding how to safely prepare the toxic weed. Weese said the woman wanted to impress her fiancé by cooking poke sallet "like his grandmother used to for him." However, she did not know about the necessary "par-cooking" step required to remove an adequate amount of the largely water-soluble toxins in the weed. The couple consumed the ill-prepared poke sallet and wound up in the local emergency room with excruciating pain and other severe poisoning symptoms. Fortunately, they survived that painful educational experience, but wound up with a significant medical bill as a further reminder that one can't just pull up the weed and prepare it the same way we do with the nutritious greens that we find in the produce section at the market.
"I also get hate mail telling me I am crazy and do not know what I am talking about," Weese said. "But I will never recommend a food that could possibly make you sick…Maybe not die but sick…There are a lot of other greens out there to eat, so to risk eating Poke is not advised."
If you find pokeweed growing wild on your property, keep in mind that the Ohio Agricultural Research and Development Center advises that the berries on the plant are toxic and potentially very harmful or fatal to pets and children if ingested.
Pokeweed can be found all over Alabama in the early Spring, but you might want to take someone along who knows it when they see it during your hunt for the plant. Be sure to wear gloves to avoid having your fingers absorbing any of the pokeweed toxins.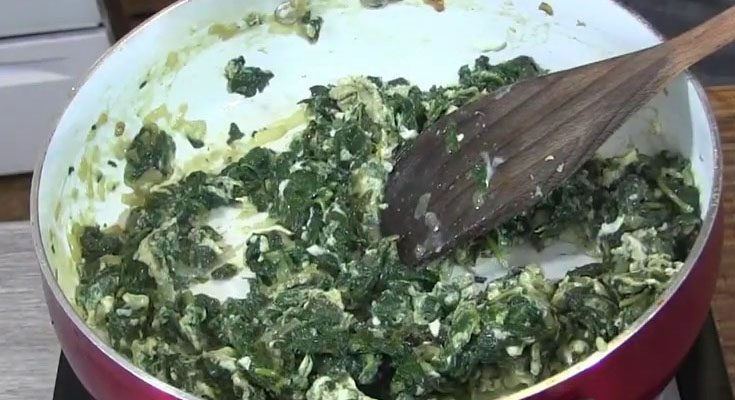 According to Cooks.com, when preparing poke weed for consumption the first time, a person should have "an experienced person to teach you what parts are safe to use and how to prepare it. If the wrong parts are eaten and pokeweed is not prepared properly, it can be poisonous to consume. It is important to use only the thick, succulent new growth (3 to 4 inches at the growing tips). The rest of the plant contains so much Vitamin A that it may be poisonous unless it is boiled in water three times (the water must be discarded three times to leech out the excess Vitamin A)."
Poke Sallet recipe from Cooks.com
Ingredients:
1 to 2 lbs. Poke Salad
6 to 8 slices bacon
1 lg. onion
2 eggs
Instructions:
Pick and wash poke salad, bring to a rapid boil for 20 minutes. Drain and rinse with cold tepid water. Bring to a rapid boil, starting with cold water, for a second boil for 20 minutes. Again drain and rinse with cold tepid water. Now for the third time, starting over cold tepid water bring to a rapid boil for 20 more minutes. Drain and rinse with cold water. Let drain completely.
Meantime, fry bacon and save drippings; set aside. Clean and cut onion in quarters. Take drained poke salad. Cook in fry pan that you fried your bacon. Add 1/4 cup of drippings and shortening from bacon. Add onion, 1/4 cup of water, salt to taste. Let steam fry until onions are sauteed, about 15 to 20 minutes. Serve and garnish with hard boiled egg and bacon.

To connect with the author of this story, or to comment, email [email protected].