The National Weather Service (NWS) is monitoring a system coming from the west that could impact much of Alabama Thursday afternoon and into the evening.
The system could bring strong winds, a few tornadoes, hail and excessive rainfall. Areas of the greatest concern are mainly to the west, but there is a possibility of severe storms across the entire state.
Several school systems in central Alabama closed early Thursday to allow students and teachers to return home before the storms hit.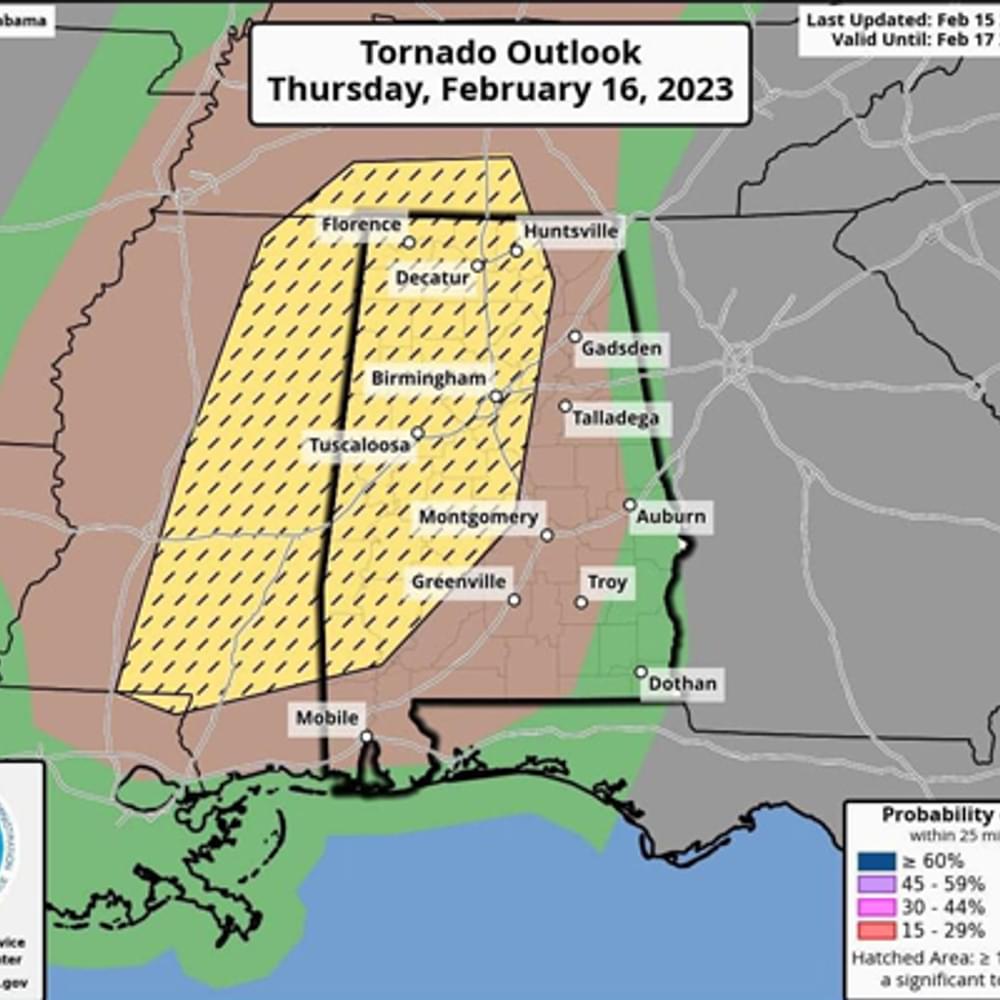 North Alabama down to Montgomery and most of west Alabama, are expected to see severe weather in the noon to 8 p.m. timeframe. Those areas are also in an enhanced risk area, which is a three out of five on the risk factor scale. East Alabama and most of south Alabama will wait a little later but will have a slight risk of severe storms anywhere from 3 p.m. until 11 p.m. A tiny sliver of southeast Alabama, including the Dothan area, is included in the marginal risk area, which may see storms from 6 p.m. through 2 a.m.
Stay weather aware, and be sure to have at least two ways to receive alerts, such as a weather radio and a weather app on your phone.
To connect with the author of this story, or to comment, email erica.thomas@1819news.com.
Don't miss out! Subscribe to our newsletter and get our top stories every weekday morning.