By Brandon Moseley
On Friday, Oct. 1, Congresswoman Terri Sewell (D-AL07), Congressman Bill Pascrell (D-New Jersey), and Congressman Earl Blumenauer (D-Oregon) released a joint statement, with 14 members of the House Ways and Means Committee, expressing their support for the Haitian people and reaffirming the Committee's role in promoting trade policies that foster economic development and improve conditions for workers.
The statement is attributable to Sewell, Pascrell, Blumenauer, Chairman John Larson (D-Connecticut) as well as Reps. Danny K. Davis (IL-07), Linda Sánchez (CA-38), Suzan DelBene (WA-01), Judy Chu (CA-27), Gwen Moore (WI-04), Dan Kildee (MI-05), Don Beyer (VA-08), Dwight Evans (PA-03), Brad Schneider (IL-10), Jimmy Panetta (CA-20), Jimmy Gomez (CA-34), Steven Horsford (NV-04), and Stacey Plaskett (VI).
"The humanitarian disaster at our southern border demands policymakers utilize every available tool to aid those seeking refuge, especially the people of Haiti – whether they are on the island or in the diaspora," Sewell and the other Congress members wrote. "We are committed to supporting the Haitian people as they work to address current challenges and rebuild their country and economy after the successive political and environmental tragedies of recent months.
"Despite the enormous hardship and suffering facing Haiti at this time, the Caribbean nation's resilience and determination to heal, recover, and rebuild remain reasons for hope," the congressional leaders continued. "To this day, Haiti's legacy of leading global efforts for abolition and anti-colonialism still inspires people in countries around the world to fight to improve the lives of our most vulnerable populations and seek justice. Our Committee stands in solidarity with the people of Haiti and has a moral responsibility to support domestic and international economic policies that embody our shared values to foster inclusive and equitable economic development, protect workers from exploitative and abusive practices, and uplift the Haitian people and their families."
Haiti occupies roughly half of the Island of Hispaniola with the Dominican Republic occupying the eastern half of the Caribbean Island. The poor island country has suffered from crushing poverty ever since. Inspired by the ideas of the American Revolution, the Haitians (then mostly slaves) revolted against their French colonial masters in a bloody civil war that lasted 12 years. Haiti finally won its independence in 1804, under Gen. Jean Jacques Dessalines – later Emperor Jacques I.
Political instability, fear of foreign invasion, a massive debt to France, and a series of bloody wars, attempting to conquer the Eastern portion of the island that lasted into the 1870s, left Haiti's economy in perpetual ruin. The U.S. occupied the country from 1915 to 1934.
In 1950, Haiti had its first elections, but the Army Colonel elected would not leave office when his term ended. In 1957, another election was held, and a rural doctor named Francois Duvalier, running as a champion of poor people was elected. Duvalier declared several of his opponents as outlaws and he was authorized by the legislature to rule by decree in 1958. In this period, Duvalier organized the Tontons Macoutes, an armed force under his personal control, to intimidate his opponents. He dissolved the bicameral legislature in 1961 and replaced it with a new unicameral legislature, where all of the candidates for the new body elected were Duvalier followers. That body granted him extensive economic powers.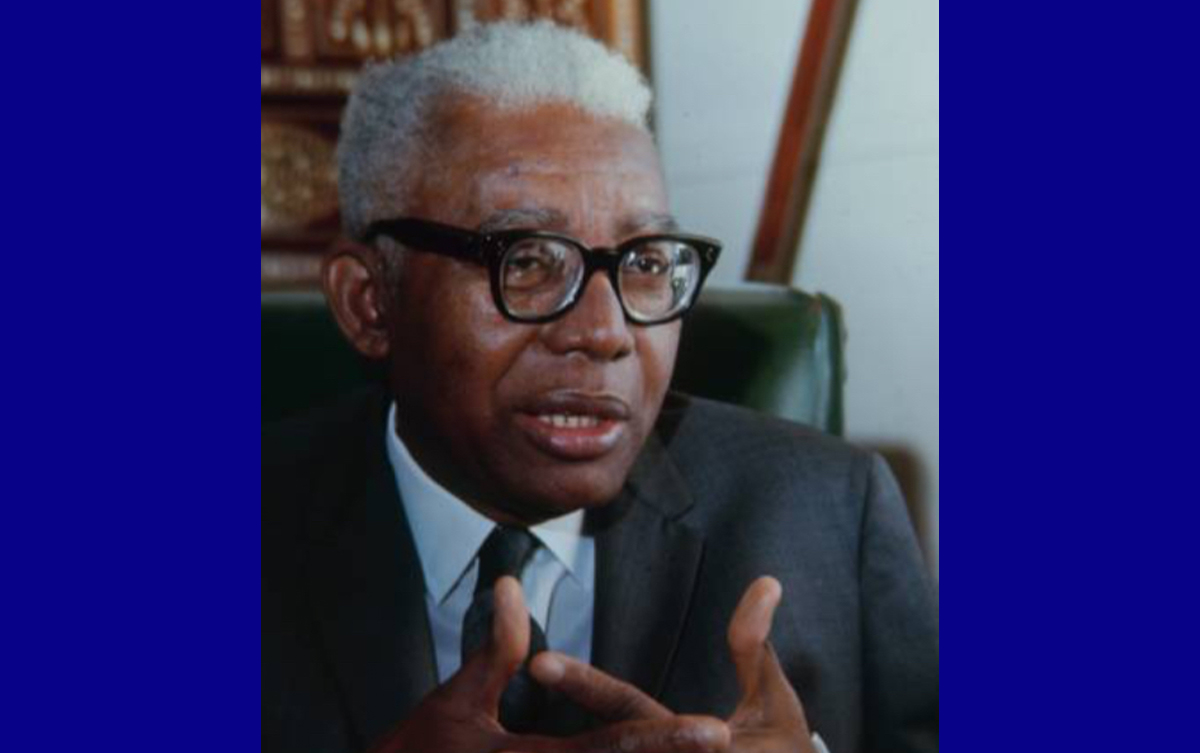 U.S. aid was suspended in 1961 to demonstrate disapproval of Duvalier's policies. Duvalier and his son would rule Haiti as a personal fiefdom for the next 29 years – a period of tremendous stagnation that still haunts the Haitian economy. Many Haitians fled into exile in the Dominican Republic, the Bahamas, and the United States in this period. A military junta replaced Duvalier's son and successor in 1986 and a more Democratic constitution was put in place in 1987.
The country has been rocked recently by hurricanes, earthquakes, and the assassination of the President in a failed coup attempt by a Haitian-American doctor. The per capita GDP of Haiti is just $2,962 – 174th in the world. Most Haitians don't earn anywhere near that. Many Haitians are seeking to enter the United States, both legally and illegally.
Congresswoman Terri Sewell is serving in her sixth term representing Alabama's Seventh Congressional District. She is the only Black woman to ever represent Alabama in the U.S. House of Representatives.