Today marks the 68th anniversary of the assassination of Albert Love Patterson, the Phenix City lawyer and Democratic candidate for Attorney General who vowed to root out crime and vice in East Alabama.
Patterson's assassination is a critical element of the wild and disputed story of Phenix City in the 20th Century, which has been the subject of many books and even a Hollywood film.
Albert Patterson: The Man
Patterson was born in Tallapoosa County in the 1890s and fought with the 36th Infantry Division in France during World War I. He was seriously wounded near St. Etienne and was awarded the Croix de Guerre with a silver gilt star by France for his service.
After the war, Patterson attended what is now Jacksonville State University before serving as a high school principal in both Clay and Coosa Counties. He completed his bachelor's degree from the University of Alabama in 1926.
Patterson earned his law degree in just one year from Cumberland University's law school in Lebanon, Tennessee, then opened law practice in Opelika and Alexander City.
In 1933, Patterson settled in Phenix City, where he was elected to the board of education in 1937 and chairman of the Russell County Draft Board in 1940.
Phenix City resident Pat Waldrop, 77, said she knew Patterson when she was a young girl. She used to go to the dentist in the Coulter Building, where Patterson worked.
"I remember him," Waldrop said. "He was tall to me, and I could tell he was a strong man. That's all I remember."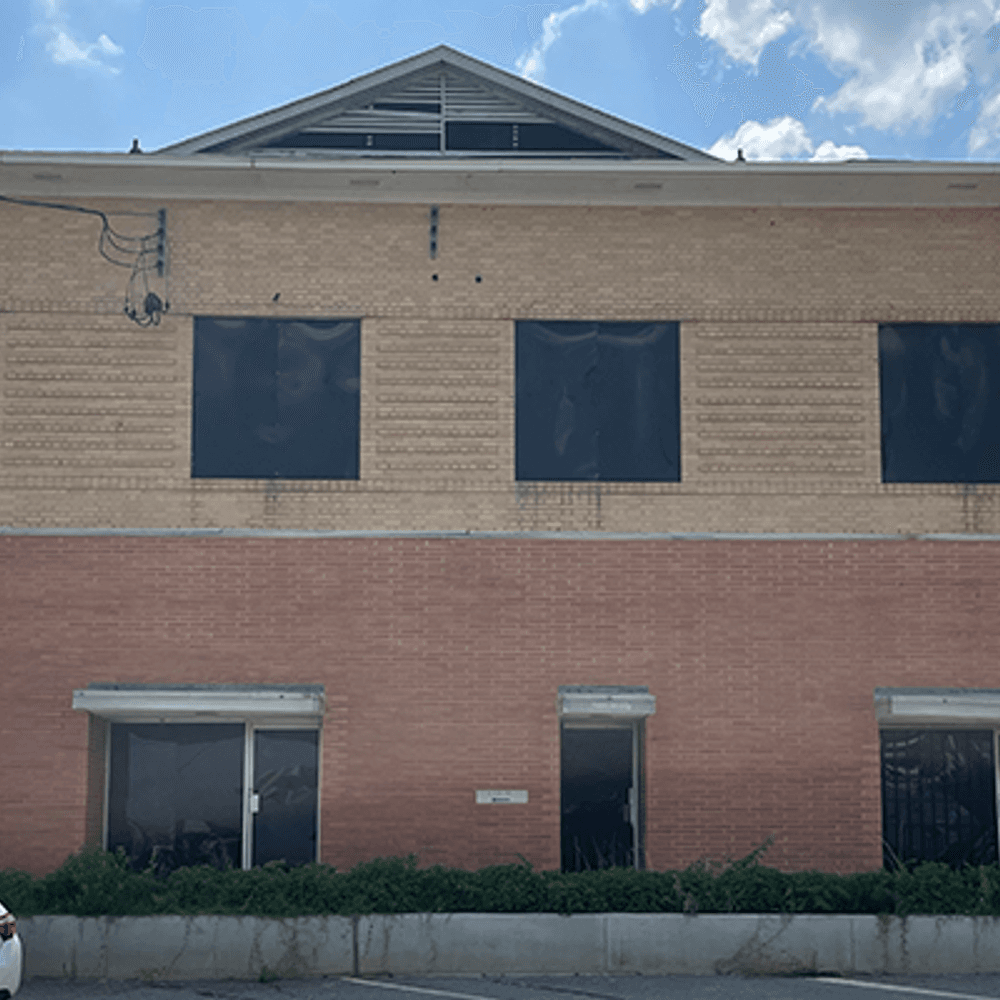 Wicked city
Patterson was elected to the Alabama State Senate in 1946 and served from 1947 to 1951.
Around this time, Phenix City became a popular destination for soldiers at Fort Benning in Columbus, Georgia, to gamble and solicit prostitutes. The soldiers would come over a bridge running over the Chattahoochee River, which separates Phenix City from Columbus.
"There was a mafia group down here, often referred to as the Dixie Mafia, that ultimately kind of had a handle on gambling and also some houses of 'ill repute'" said Dennis Beson, CEO of the East Alabama Chamber of Commerce, which is located in Phenix City.
However, Waldrop said she'd never heard of the name "Dixie Mafia." She said the crime in Phenix City wasn't organized, contrary to popular belief.
"We didn't even know the word 'mafia' back then," Waldrop said. "We didn't know organized crime back then. It was just different individuals who had their own [illegal businesses.]"
According to a pamphlet produced by the Phenix City Chamber of Commerce, most of the clubs and vice joints were located on 14th Street.
Among these establishments were Davis Sporting Goods & Pawn Shop, the Manhattan Club and Cafe and the Silver Slipper, which were owned by William "Bubba" Davis.
Waldrop said her mother's office was above one of the nightclubs. She used to work as a bookkeeper for the Davis family.
"They had an operation called 'the bug,' and it was nothing more than the lottery," Waldrop said. "You played the number and put a bet on it, and if it failed, it got paid off… Everybody in Phenix City played the bug at one time or another. My grandmother was next to sainthood. We went to church every time the door was open. She played the bug… You only played a nickel or a dime. I mean, how bad could that be?"
Waldrop said her experience growing up in Phenix City was innocent. She said she and the other children in town felt safe riding their bicycles around places like 14th Street.
"As a child, I didn't know that anything was illegal or wrong during that," Waldrop said. "... We never felt threatened or any harm of any sort.
"...In my mind, it was not any different than going to Las Vegas, Nevada, today and walking down those streets," Waldrop said. "...We just didn't see it as being a bad place, and I still don't see it as being a bad place then."
Patterson's assassination
Before running for attorney general, Patterson got involved with the Russel Betterment Association, which was formed to combat vice and corruption in Phenix City. This led to his office being set on fire in 1952.
In 1954, Patterson won the nomination for attorney general for the Democratic Party, which was dominant in Alabama at the time. He ran on a platform to uproot the corruption and vice in Phenix City.
On June 18, 1954, Patterson was getting into his car in the parking lot next to the Coulter Building when he was shot three times. He made it down the street before collapsing in a pool of his own blood.
One of the bullets had pierced Patterson's throat, which kept him from speaking to witnesses as he breathed his last breaths.
Waldrop said she was at the Phenix Drive-In Theater the night Patterson was killed. The theater was just west of the hospital, and she was sitting on the hood of her family's car because it was hot outside. She said she heard sirens going off, which caused her parents to make her get in the car and go home.
Waldrop said someone called her mother to tell her that Patterson had been murdered.
"Everybody in Phenix City knew each other back then, so she was upset about him being killed," Waldrop said.
The next morning, she walked up to the Coulter Building to see what was going on. She said she could see the blood in the parking lot.
"That sort of made an impression on us as children," Waldrop said. "Then, it seemed like all of Phenix City exploded."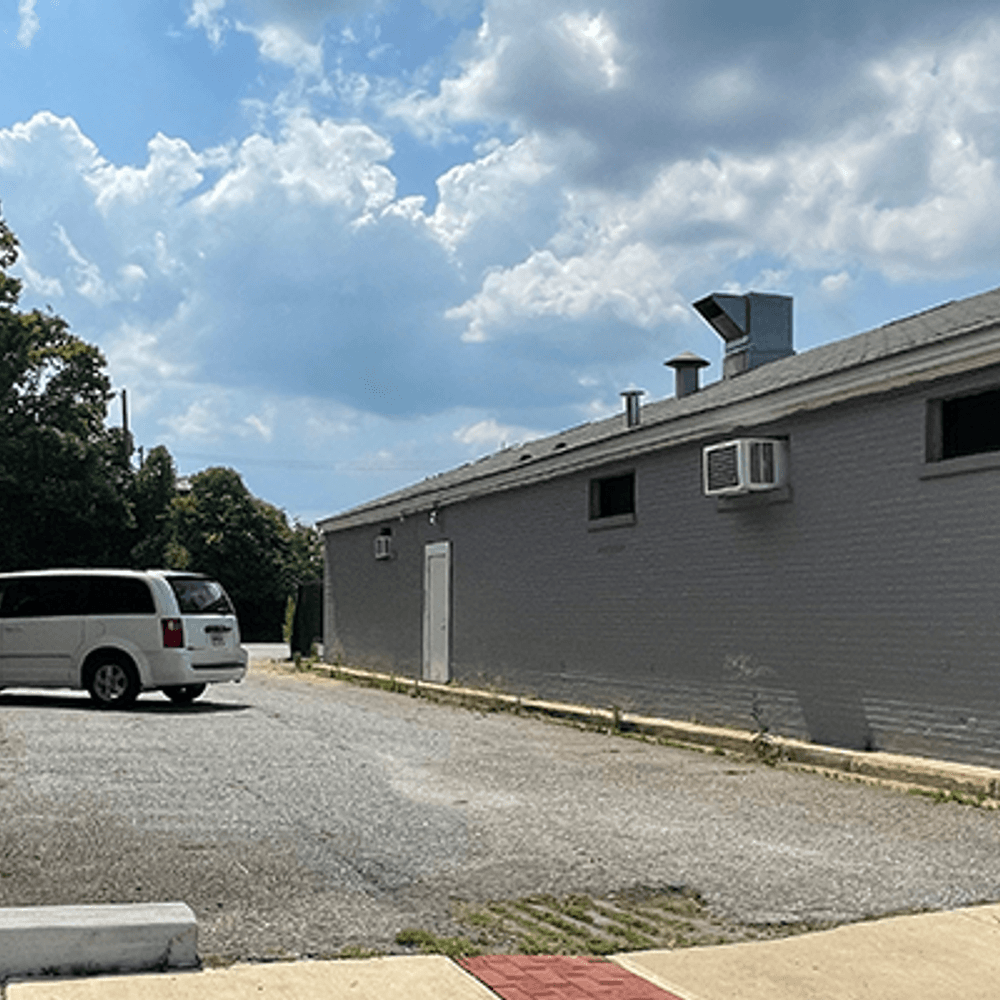 Aftermath and trial
Later that summer, Alabama Gov. Gordon Persons declared martial law in Phenix City, ordering Gen. Walter "Crack" Hanna, backed by soldiers of the National Guard, to take over the Russell County Courthouse and Phenix City Hall.
Persons fired the sheriff, deputies and police, and Hanna's troops raided the gambling places to destroy slot machines and gather evidence. This led to 749 indictments against 152 people. All but two were convicted.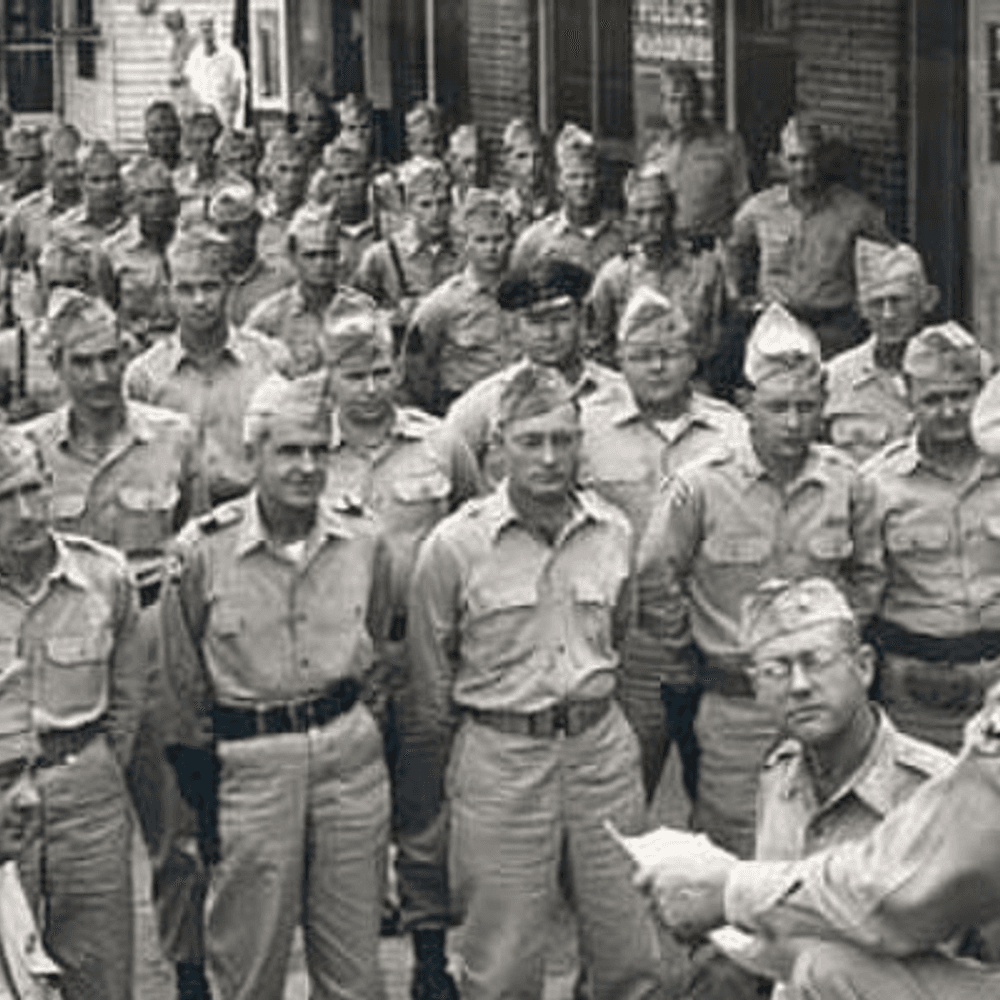 Patterson's assassination led to a 23-day jury trial, which declared Deputy Albert Fuller guilty of taking Patterson's life and sentenced him to life in prison on March 9, 1955.
According to the Chamber of Commerce pamphlet, Fuller earned $300 a month yet enjoyed flashing $1,000 bills he earned from protecting gangsters. He was accused of using excessive force and marking the ballots for the people he paid to vote a certain way in the 1952 election.
When the National Guard arrested Fuller, he was in a bathrobe and intoxicated from medicine he took to treat a back injury.
Fuller was paroled after ten years and died in 1969.
Patterson's son, John, became attorney general in place of his father and was later elected governor in 1959.
"The Phenix City Story"
The film, "The Phenix City Story," was filmed in Phenix City just as Person's clean-up was over. Phil Karlson directed the film, which starred John McIntire, Richard Kiley and Kathryn Grant and premiered at the Palace Theatre in Phenix City.
A number of Phenix City locals appeared in the film, including Ma Beachie, who operated Bechie's Swing Club on 12th Place. Upon her arrest, Ma insisted her club was not involved with anything illegal and was not charged with a crime.
The film received positive reviews from critics but was criticized by others for its inaccuracy.
"It was pure acting," Waldrop said.
A handful of books have also been written about the events, including "Wicked City" by Ace Atkins and "The Tragedy and Triumph of Phenix City, Alabama" by Margaret Anne Barnes.
"I refuse to read the last book that came out," Waldrop said.
Waldrop said that Phenix City is "just like any all-American town" and isn't like how it's been portrayed in books and movies.
"I think that news inflated everything, in my opinion," Waldrop said. "It got blown out of proportion and sensationalized… I wish we could clean up our image because it just wasn't like that at all."
Waldrop said she has a group of friends that she grew up with who she still sees today.
"Every one of us felt safer back then than we do now," Waldrop said. "...I think it's worse today than it was back then."
"All these stories, I'm sure, are quite exaggerated in a lot of ways," Beson said. "...That's the touchy subject because a lot of the ancestors are still here. They're still attributed to a mafia-type thing, and then they've got to deal with that. There are some people here that really want to embrace the history, and then there's a lot of people that would just soon forget the history."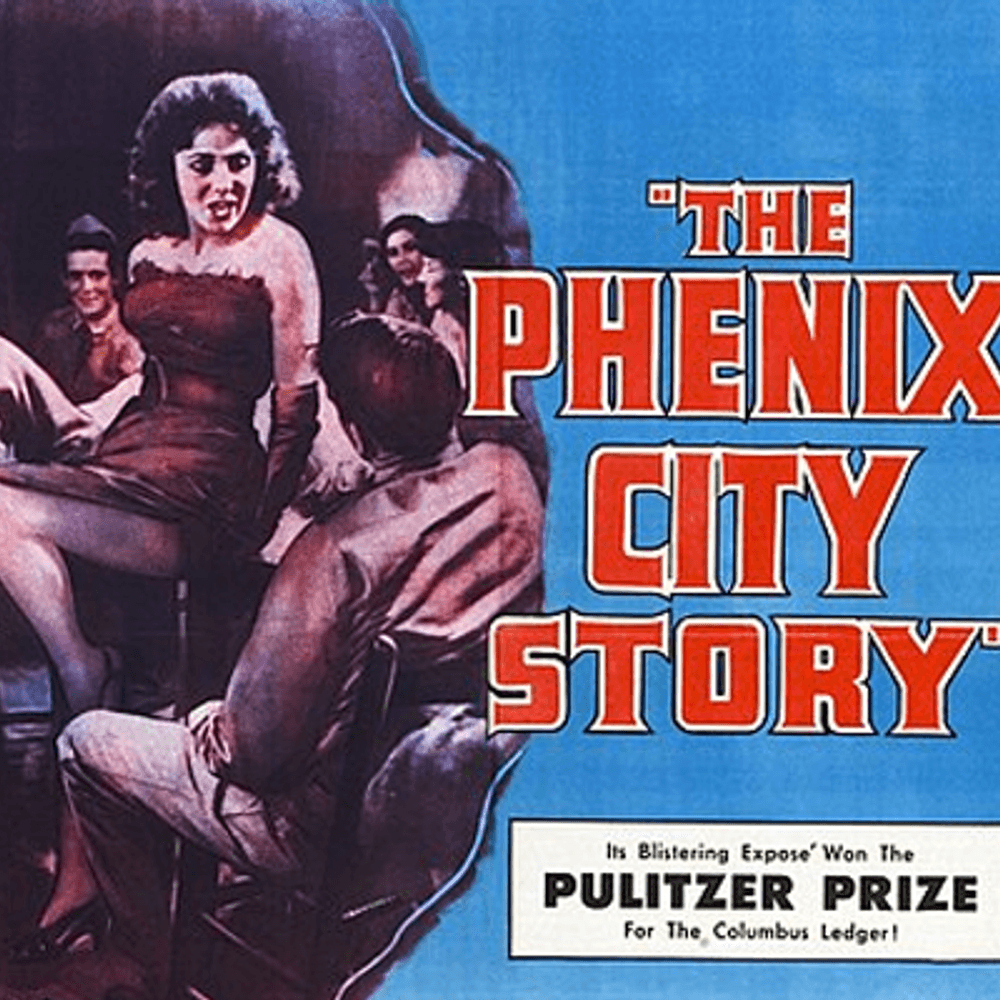 Patterson's death was commemorated in June 2020 with a statue across the street from his former office. Patterson is depicted sitting on a bench, so passersby can sit with him and reflect on the story of Phenix City, Alabama.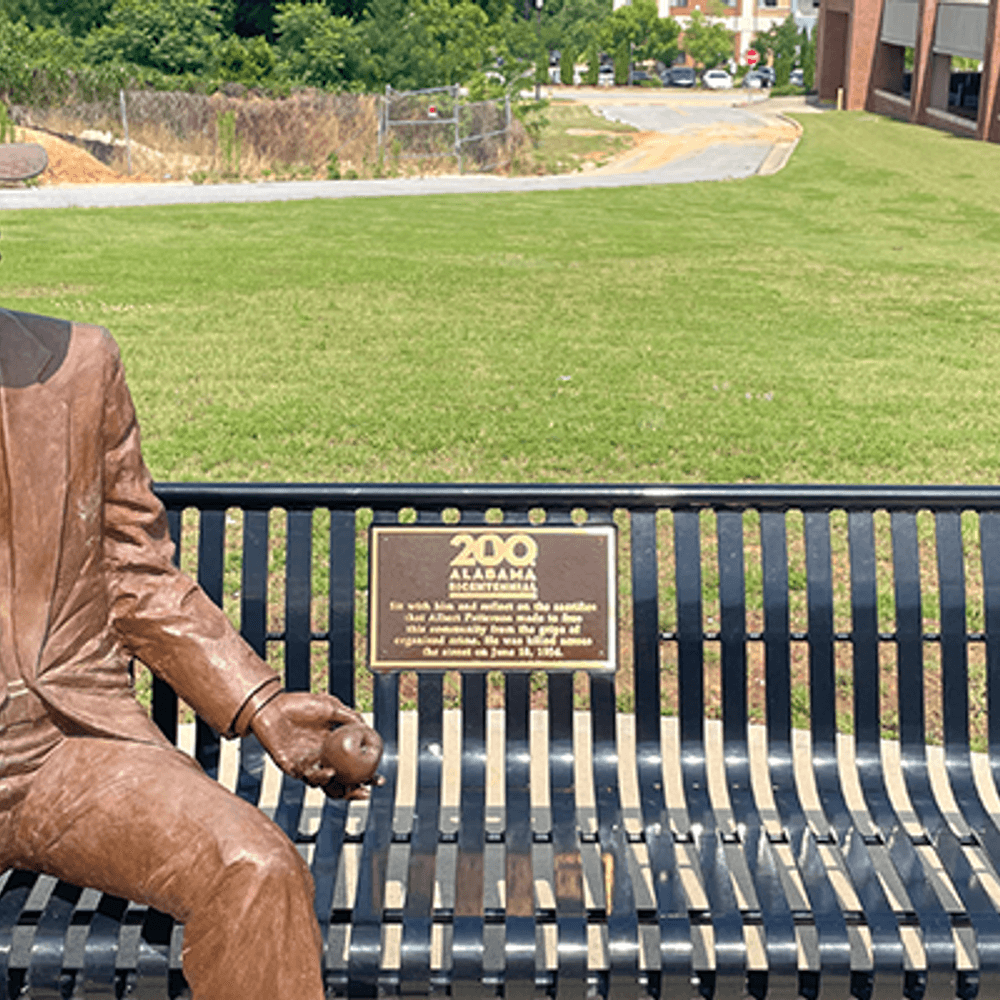 To connect with the author of this story, or to comment, email will.blakely@1819news.com.
Don't miss out! Subscribe to our newsletter and get our top stories every weekday morning.