By Erica Thomas, managing editor
The American Athletic Conference announced it officially accepted six new schools, including UAB, to the organization, on Thursday, Oct. 21.
AAC Commissioner Mike Aresco said Thursday he was pleased with the addition of the schools. He thanked UAB President Ray Watts and Athletic Director Mark Ingram.
"UAB is a strong addition to the American Athletic Conference," Aresco said. "We were proud to extend an invitation to President Ray Watts and Athletic Director Mark Ingram and are excited about the institutional support from the University of Alabama System Office and Board of Trustees. On behalf of all American Athletic Conference member institutions, I welcome the Blazer family to a bright future."
UAB President Ray L. Watts said joining the AAC is a strategic investment in the institution's commitment to excellence.
"We strive for excellence in every area of our mission and are excited to enhance our ability to compete at a high level and win championships," Watts said. "UAB and Birmingham are on the rise, and UAB Athletics continues to build momentum with great leadership, coaches, facilities and unprecedented community support."
Watts said leaving Conference USA – where UAB has been a charter member since 1995 – is somewhat bittersweet.
"We are grateful for more than 25 years with Conference USA and thank conference officials and member institutions for the great memories," Watts said. "Now we look forward to forging new memories with perennial basketball power Wichita State, former UAB rivals Memphis and Tulane, tradition-rich service academy Navy, and the many other well-known and respected institutions of the AAC."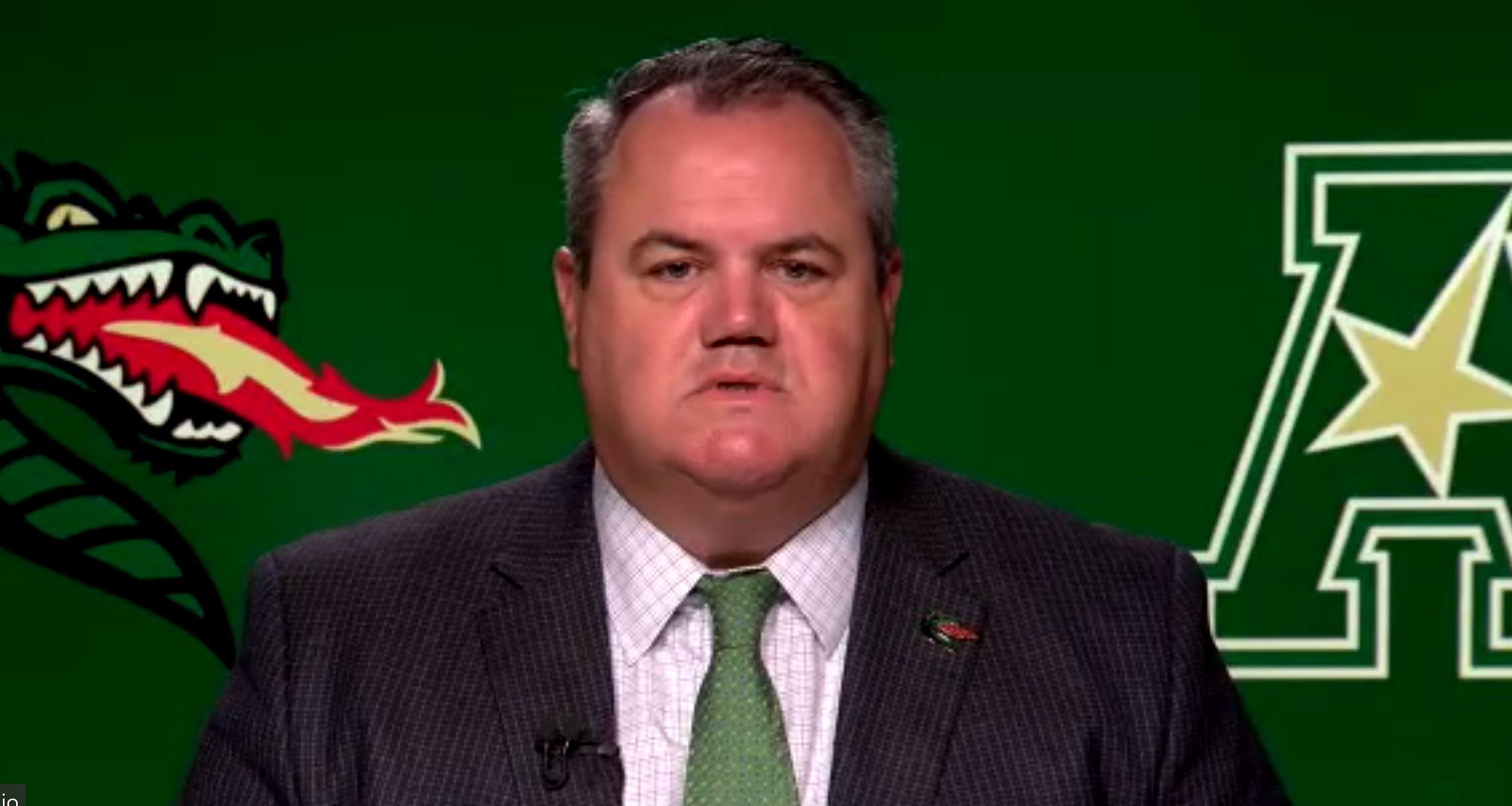 Ingram joined a Zoom call Thursday, with media and AAC officials He said he is proud of how far UAB has come and of its new facility, Protective Stadium, which he called "the finest college football stadium in America."
"We've had tremendous success here in Birmingham with our community, our community leaders, our city, our county and it's just been a fantastic renaissance here in the city of Birmingham," Ingram said. "We could not have done it without so many people behind us and supporting us."
UAB Football has come a long way since the program was shut down in December 2014. They have claimed three division titles and a Conference USA (C-USA) championship.
UAB offers 18 NCAA programs: women's basketball, bowling, cross country, golf, rifle, soccer, softball, tennis, track and volleyball (indoor and beach); and men's baseball, basketball, football, golf, rifle, soccer and tennis.
The AAC has been looking to expand since conference realignment began with the SEC taking Oklahoma and Texas earlier this year. With the addition of the schools, the AAC will become a 14-team conference.
According to the AAC's strategic plan, leadership works to "take the Conference to greater heights." The AAC said leaders have worked to make deals with television providers, including ESPN. The ESPN deal includes appearances on ABC, ESPN, ESPN 2, and ESPNU
"Away from the competitive arena, The American has established itself as a leader in the area of student-athlete wellness, both through the adoption of NCAA autonomous legislation on matters including full cost of attendance and nutrition," AAC's website states. "The conference, in conjunction with its Student-Athlete Advisory Committee has also launched the Pow6rful Minds campaign to improve awareness and education on mental issues and recognize the scholarly achievements of the conference's student-athletes."