The National Hurricane Center expects life-threatening conditions as Hurricane Idalia barrels towards the Florida Gulf Coast. Meanwhile, officials on Alabama's coast also warn of a dangerous situation here.
Orange Beach Fire Department's beach safety chief Brett Lesinger told 1819 News that higher water levels and higher surf conditions are expected across the beach, with surfs in the range of 8 feet to 10 feet. The typical surf in Orange Beach is around 2 feet.
"All bodies of water are connected so it doesn't matter that the hurricane is currently traveling toward the western panhandle of Florida," said Lesinger. "It's in the same body of water that our beach touches so you know, the water is going to be completely different with a hurricane in the Gulf than without."
Orange Beach and Gulf Shores officials must continuously monitor beach erosion and address issues. Storms make that job more difficult, and Lesinger said the waves can make underwater changes that threaten safety.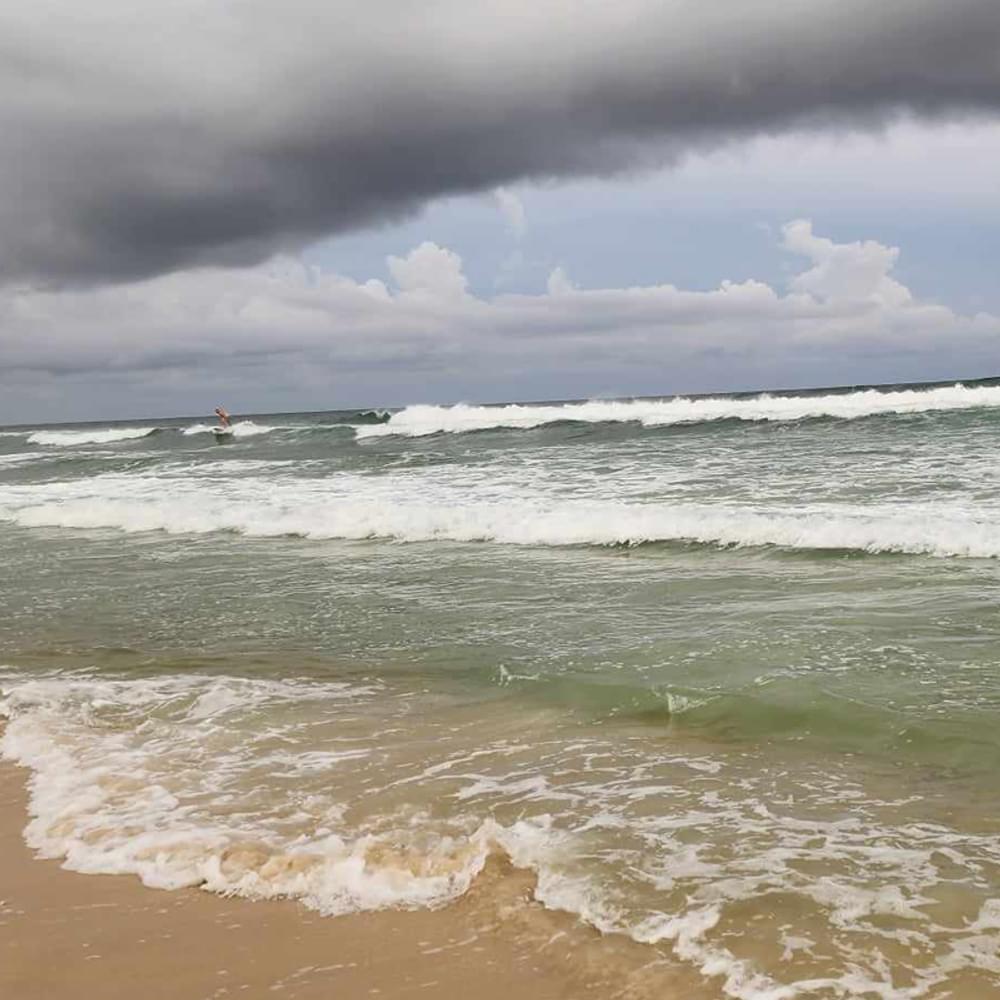 "Even tropical storms and not even hurricanes can leave a lasting impact on our beaches," Lesinger said. "Beach erosion takes sand away from our beach and can condense everything but it also does a lot underneath the surface. The large waves completely reset the beach topography so it can create new rip currents that weren't there previously or make the rip currents that were already there deeper channels and they become even stronger."
Double-red flags are expected to be up all day Wednesday, meaning the waters are closed to the general public.
Experienced surfers will be allowed to take advantage of the waves, but they must be tethered to a board. Still, Lesinger said there is nothing positive about this storm.
"We're already saying early prayers for the communities and towns that are going to be affected," said Lesinger. "It's going to leave them without power and without homes. I'm sure they will be evacuating some of those areas."
For visitors, Lesinger hopes everyone uses extra caution at Orange Beach.
"We just want everyone to be knowledgeable," he said. "We push out a lot of information on social media and in condos when they're visiting. There are texting services they can opt in to, but we want each person to kind of know their own limits. If you've never been to the Gulf of Mexico before and it's a red flag day, it's probably not the best time to try and enter the water. You probably want to wait for calmer conditions. Know before you go."
The Baldwin County Emergency Management Agency is holding a Beach Safety Media Round Table Discussion on Wednesday in Gulf Shores. The meeting was planned weeks ago and just happened to fall on the same day a hurricane is expected to make landfall.
"It will be great," Lesinger added. "The Beach Safety initiative has been going on for a few years. We wanted to have this roundtable right before Labor Day weekend because that's a big summer holiday. But six weeks ago, when we decided on August 30, we had no idea there would be a hurricane making landfall."
Idalia strengthened to a Category 2 on Tuesday and is expected to come ashore early Wednesday as a Category 4 with sustained winds of at least 130 mph.
To connect with the author of this story or to comment, email erica.thomas@1819news.com.
Don't miss out! Subscribe to our newsletter and get our top stories every weekday morning.