The Riverchase Galleria has been known as the largest indoor shopping mall in the state of Alabama since its opening in 1986. The smell of Cindy's Cinnamon Rolls and the sounds of children laughing or crying on the carousel in the 1,402,378 square feet mecca is enough to bring nostalgic memories back for anyone who remembers the first 30 years of the mall's existence.
But over the past five years, things changed. With the rise of online shopping, fewer people are relying on shopping centers. To add to that, at the Riverchase Galleria, three consecutive years of deadly shootings made some feel unsafe in the enclosed mall.
However, changes to security protocols seem to be working and shoppers are reacting.
"After the shooting incident over here, honestly, I felt pretty safe with the Hoover Police Department, the security they have," said Leslie Rosa, who has been coming to the Riverchase Galleria her entire life. "I have never felt unsafe here."
In 2018, 2019, and 2020, there were highly publicized deadly shootings at the Riverchase Galleria:
On Thanksgiving night 2018, Emantic "E.J." Bradford was shot by a Hoover Police officer who was working security for the mall. The officer was responding to reports of gunfire, and Bradford was shot around five seconds after the initial shots were fired. Bradford had a firearm, and the officer mistook him for the shooter. State officials ruled the incident "justified and not criminal." An 18-year-old man and a 12-year-old girl were also shot. Police later identified Erron Brown as the suspect who fired the original shots. Brown has been indicted on two counts of assault, and his trial is set for December 5.

In 2019, UAB student Zachariah Taylor Music was shot and killed in the Riverchase Galleria parking deck. A grand jury indicted Michael Jaran Brown with murdering Music. Dannarious De Shon Washington and Michael Jabari Akamune were also charged with murder.

In July 2020, 8-year-old Royta Giles Jr. was killed in a shooting at the Riverchase Galleria. Two adults and another child were also injured. Montez Coleman, King Williams and Demetrius Jackson Jr. were all charged in the shooting.
Jeremy Daniel lives out of town but has driven over an hour to visit the Riverchase Galleria for over 20 years. He said after hearing about violent incidents at the Galleria, he was concerned for his safety.
"I have children," said Daniel. "When I heard about the shootings at first, I didn't come for a couple of months, just so it would die down."
The recent shooting at a suburban Indianapolis shopping mall has shoppers across the nation more aware of their surroundings. Five people were shot at the Greenwood Park Mall Sunday evening. Three of the victims died.
The shooter, Jonathan Sapirman, 20, was also shot and killed by an armed shopper who was later identified as Elishjsha Dicken. Just like the Riverchase Galleria, Greenwood Park Mall does not allow firearms on the property. However, the mall issued a statement Monday praising the actions of Dicken, calling his moves to stop the shooter "heroic actions."
The incident is another reminder that shootings can happen anywhere.
"Nowadays, with all these mass shootings that happen, it's something you have to think about everywhere you go," Daniel said. "Not even just a mass shooting, but any shooting."
Daniel said he is still cautious and only comes to the mall at certain times during the week, but he said he feels safe knowing security has increased at the Riverchase Galleria.
"There's a lot more security than there used to be," Daniel said. "Now you can look everywhere and see a security officer. Before, you could look everywhere and just see one [in the mall]."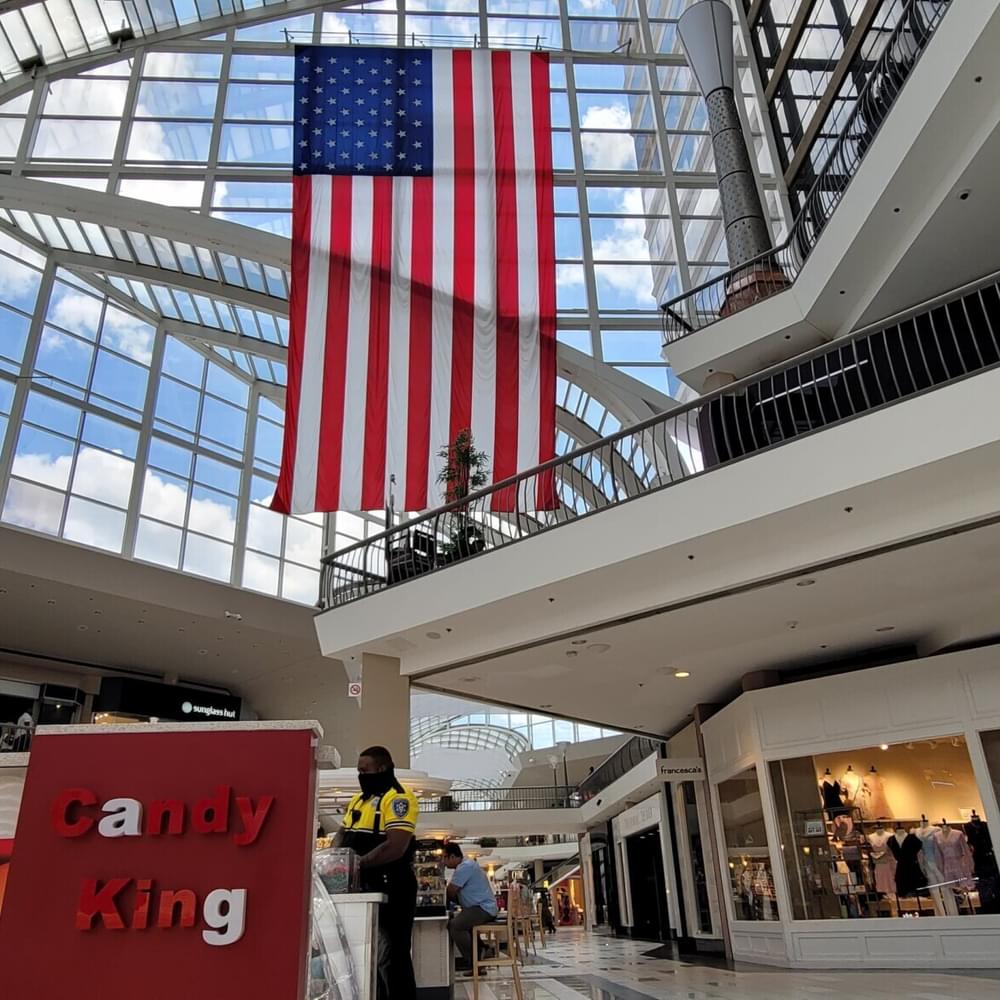 Lindsay Kahn, with Brookfield Properties, which manages the Riverchase Galleria, said although they can't discuss specific security protocols, they do have a robust security program in place.
Along with a partnership with the Hoover Police Department, there are two contracted security providers on the property, Andy Frain Services and Allied Universal Security Services. Allied Universal Security Services provides a K9 unit. Rey, a specially trained canine, patrols the shopping center to detect firearms.
Khan said the security program is constantly evaluated.
The Riverchase Galleria also has a Code of Conduct, which includes rules and guidelines for mall goers. Some of the prohibited activities include:
Any activity that threatens the safety of guests, tenants and/or employees.

Any activity that threatens the well-being of the property.

Any activity that disrupts our pleasant, family-oriented shopping environment.
Anyone who violates the rules or acts irresponsibly may be asked to leave the mall and could be arrested.
You can read the Code of Conduct here.
(Will Blakely contributed to this report.)
To connect with the author of this story, or to comment, email erica.thomas@1819news.com.
Don't miss out! Subscribe to our newsletter and get our top stories every weekday morning.