When delegates from Alabama's Southern Baptist churches, called "messengers," gather in Montgomery November 14-15, it will start as a celebration, a birthday party. It is the 200th anniversary of the formation of the Alabama Baptist State Convention.
The look backward will be short. It will include a recognition of former state presidents of the convention.
The gathering will quickly shift its gaze to the future. The theme of the gathering is "Unfinished," an obviously forward-looking theme based on the New Testament epistle of Philippians 3:13-14, which reads, "Brethren, I count not myself to have apprehended: but this one thing I do, forgetting those things which are behind, and reaching forth unto those, I press toward the mark for the prize of the high calling of God in Christ Jesus."
"Forgetting those things which are behind, and reaching forth …"
After a brief glimpse back at their 200 years of service, the Baptist leaders will look at what is next for Alabama Baptists and Baptist churches.
The convention will meet at First Baptist Church of Montgomery on Tuesday, November 14 and Wednesday, November 15. It is labeled as "a family reunion for all Alabama Baptists."
Details and registration can be found here.
The transition from the past 200 years to the immediate future is reflected in the description: "This glorious time of celebrating God's wonderful faithfulness while also stepping into a bright future of mission and ministry for the Lord."
Rev. Neal Hughes, director of Missions for the Montgomery Baptist Association, will give a talk entitled "Unfinished! God Isn't Through With Us Yet."
When the Alabama Baptist State Convention was formed on October 28, 1823, it was only the third state Baptist convention in the United States. It then had 5,000 Baptist members and 175 churches. Today, after 200 years, it has about 1 million members and 3,200 churches.
What will the next epoch of ministry produce?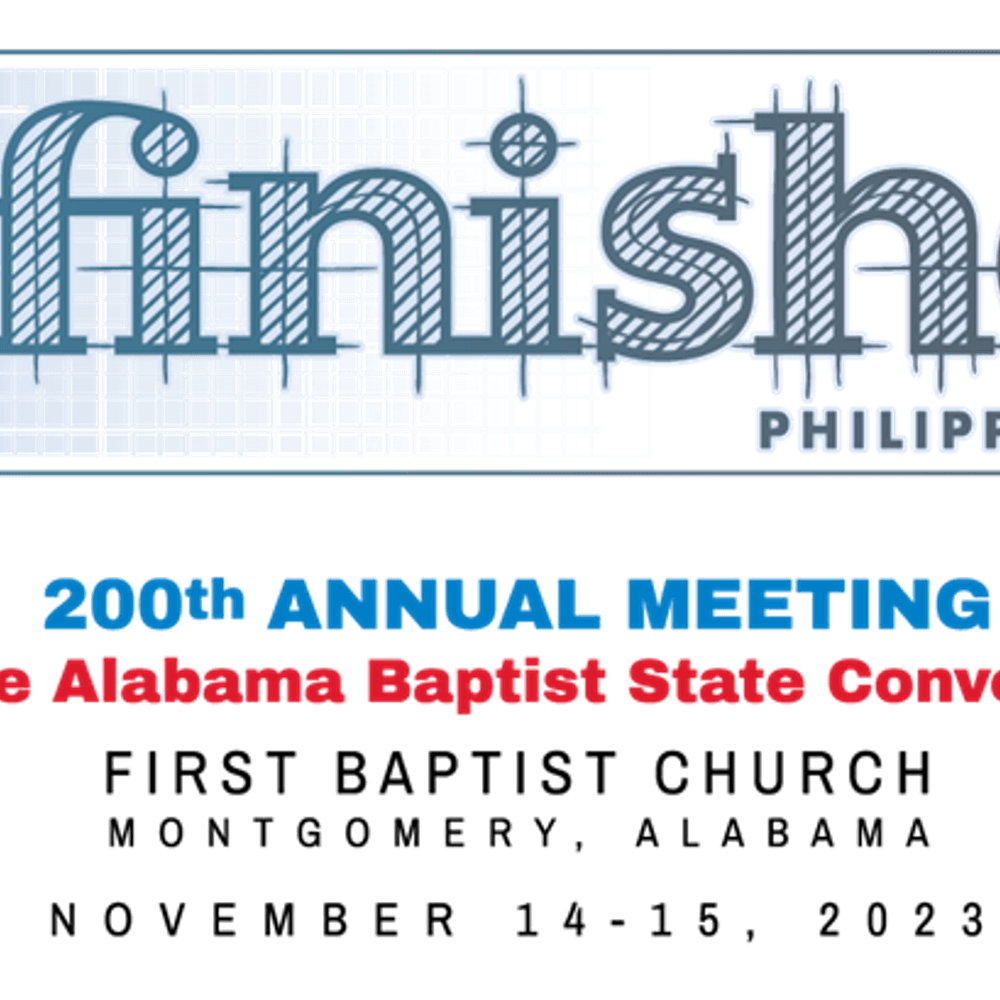 Jim Zeigler is a former Alabama Public Service Commissioner and State Auditor. You can reach him for comments at [email protected].
Don't miss out! Subscribe to our newsletter and get our top stories every weekday morning.