According to research by the Public Affairs Research Council of Alabama (PARCA), 24% of Alabama third graders tested do not read on grade level.
Among the worst-performing school systems were Mobile County, with 33% of third graders reading below grade level, representing 1,254 students, and Montgomery County, with 45% of third graders below grade level, representing 919 students.
These numbers come as the final piece of Alabama's Literacy Act goes into effect next year. Under the act, third graders found to be reading below their grade level will be held back, with exceptions for those with diagnosed learning disabilities, among others.
According to the PARCA, third-grade literacy is an important benchmark for future educational success. A student "not reading proficiently by the end of 3rd grade is four times more likely to fail to graduate from high school. Among students who failed to complete high school, 2/3 were not reading on grade level by the third grade."
PARCA noted that the "highest concentration of students testing below grade level tend to be found in school systems where the poverty level is the highest," but said that "demographics are not destiny." Among levels of affluence, "there is a wide variation in the percentage of students reading below grade level."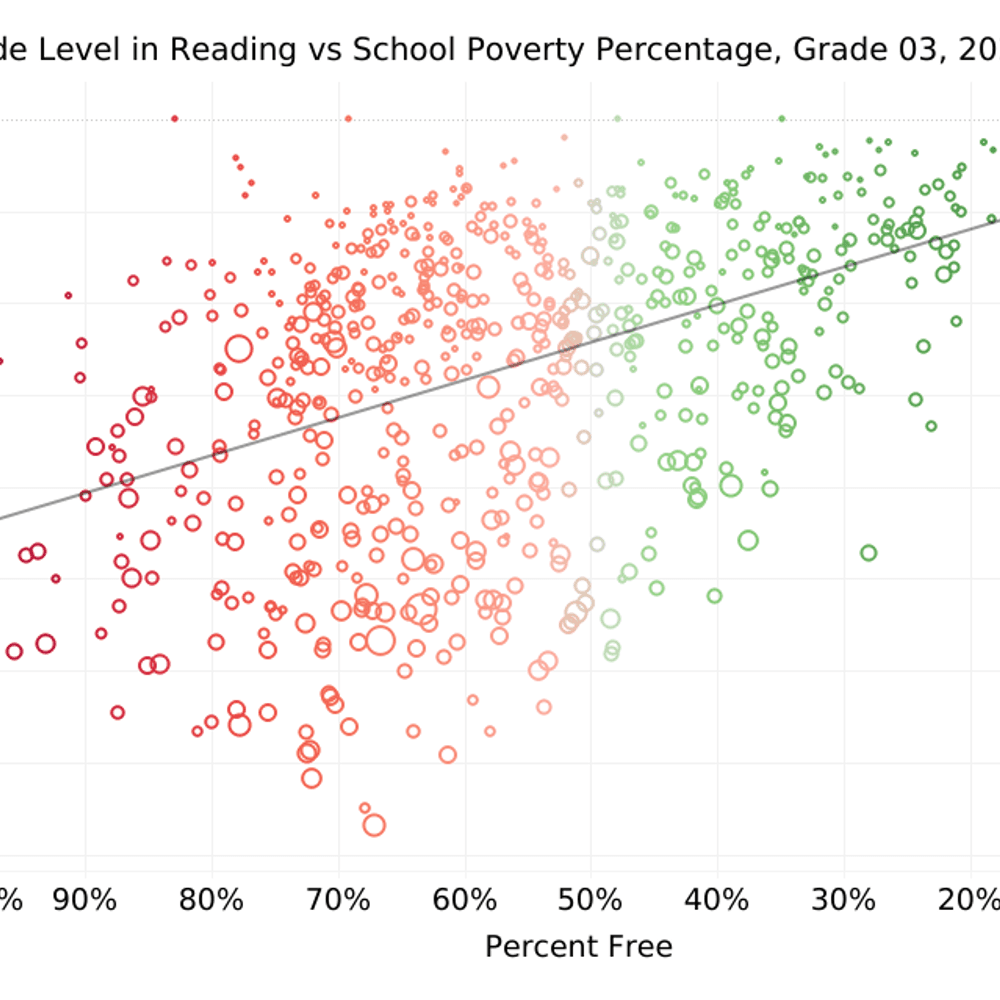 Many schools that would be considered poor scored well, with more than 90% of students reading at or above grade level. Among these schools, Jeter Primary in Opelika and Sparkman Elementary in Hartselle reported zero third graders reading below their level.
According to PARCA, this shows that "school-based leadership, teaching, training, culture, and resources make a difference."
The reading skills of this year's third graders may have also been affected by the COVID pandemic, with school shutdowns during their kindergarten year and, in many cases, remote or hybrid learning during first grade.
To connect with the author of this story or to comment, email gnicktreglia@gmail.com.
Don't miss out! Subscribe to our newsletter and get our top stories every weekday morning.