Advocates of prison reform gathered at the Alabama State House to support a newly-filed bill to allow sentence review for prison inmates sentenced under the state's Habitual Felony Offender Act.
Alabama's 1979 Habitual Felony Offender Act mandates life imprisonment without parole for persons convicted of a Class A felony after having been previously convicted of any three felonies.
House Bill 229 (HB229), sponsored by State Rep. Chris England (D-Tuscaloosa), would provide resentencing guidelines for older inmates sentenced to life for crimes with no physical injury that was not sexual in nature.
The bill is backed by Alabama Appleseed Center for Law & Justice, a prison reform advocacy group that focuses on incarceration, among other things.
Alabama Appleseed contends that prisoners in their later years, who have proven unlikely to re-offend, are a costly expense to the state while also depriving the prisoners of a second chance.
"Twenty-five percent of people incarcerated in Alabama's prisons are age 50 or older, and there are close to 220 individuals serving life without parole sentences under the Habitual Felony Offender Act for crimes that resulted in no physical injury," a release from the Appleseed read. "Older people are the most expensive to incarcerate and the least likely to re-offend. As the aging incarcerated population grows, so does the strain on prison budgets as a result of the healthcare costs associated with aging in prison. Alabama is poised to spend $1.06 billion on a new prison healthcare contract, in part to care for geriatric prisoners."
"HB 229 would simply permit Alabama judges to review these extreme sentences and determine if additional punishment is warranted for individuals in their 50s, 60s, and 70s," said Appleseed's Executive Director Carla Crowder. "Many of these folks are living in faith dorms and have taken every rehabilitative program offered. Continued incarceration is costly and serves no public safety function."
Members of Alabama Appleseed, a few of their clients and England spoke outside the state house before attending a public hearing for the bill on Wednesday.
Appleseed Re-entry Coordinator Ronald McKeithen told his story both on the steps of the state house and during the public hearing in the House Judiciary Committee. McKeithen was sentenced to life after previously receiving two felony convictions involving credit cards and one robbery in which no one was injured.
"At age 20, I was convicted of first-degree robbery for robbing a convenience store and sentenced to life without parole under the habitual offenders act," McKeithen said. "I served 37 years. When I went to prison, I was familiar with prison; I had been there before, did eight months and went to work release. But this was different. I was given a death sentence. And so, when I got there, I realized that I needed to find purpose. And so I immersed myself in education."
McKeithen said he spent years earning certifications, taking every class he could and eventually began teaching.
After the local District Attorney reviewed his case, McKeithen was released in 2021.
"There are guys in there that have earned; they have earned the right for a second chance, just like I earned it," McKeithen told the House judiciary committee. And I assure you, if you select these guys out or allow them the opportunity, they will prove to you that they can be just as productive as I am. And I promise you, I will help them."
Another former inmate, 80-year-old Robert Cheeks, was released last year after 38 years. He spoke to the House committee confined to his wheelchair.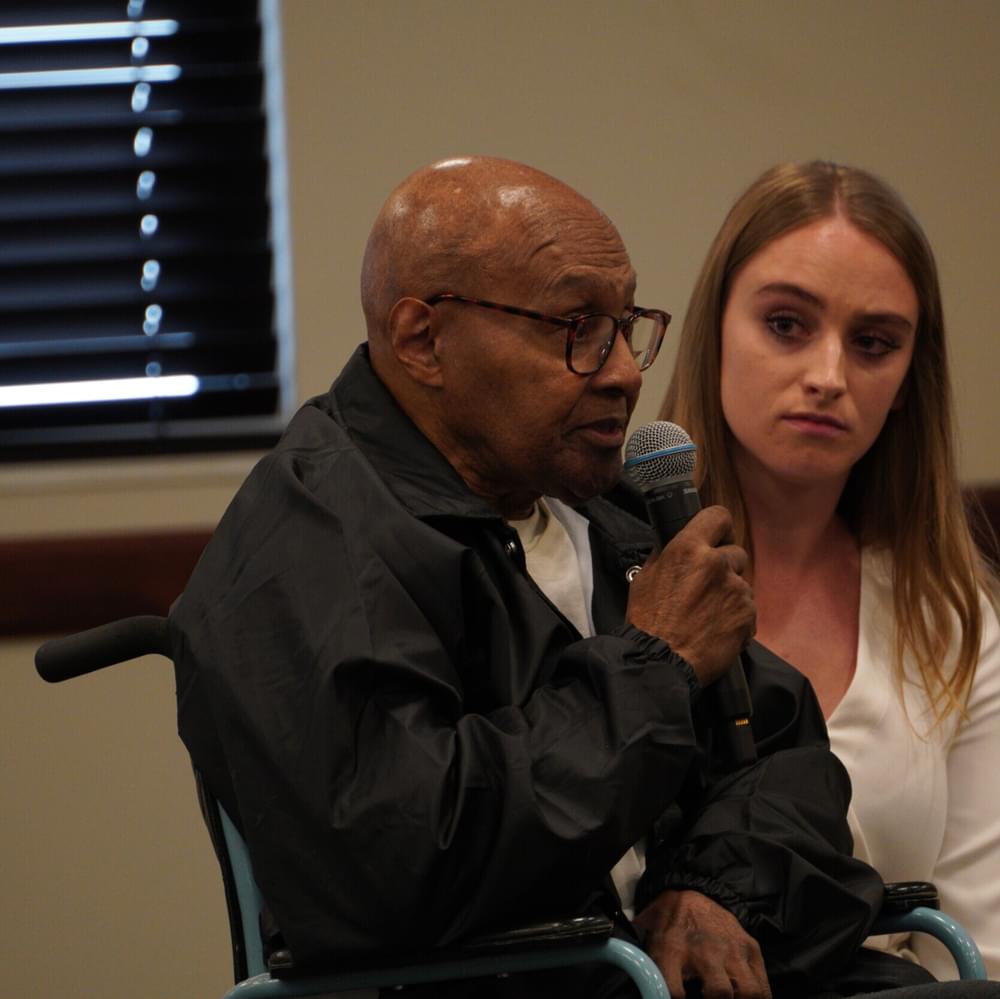 "I would appreciate it if y'all would think kindly of that bill and help some of them other guys," Cheeks said. "Because you've got a lot of guys in prison in Alabama that's real old."
Former Alabama Republican Congressman and former State Sen. Spencer Bachus spoke in favor of the bill, citing experience with one particular inmate that has motivated him.
After visiting a prison in 2015 as chair of a congressional subcommittee responsible for prisons and crime, Bachus met a man named John, who was similarly sentenced to life without parole.
John was sentenced to life after stealing a firearm and hiding in the closet when the homeowner returned. At that time in Alabama, stealing a gun was considered "armed burglary."
While imprisoned, John earned two degrees from Samford University, among other accomplishments.
"He's gone through 32, or 34 years whatever of hell," Bachus said. "It's time to give him a chance. His mother is still alive. His dad died six months ago. I prayed he'd get to see his dad and care for him; he didn't. His mother is still here. She owns her house. He has three jobs promised to him, and he will live at home."
No one on the committee directly opposed the bill. Any argument or discussion will take place when the bill receives a vote next week.
To connect with the author of this story or to comment, email craig.monger@1819news.com.
Don't miss out! Subscribe to our newsletter and get our top stories every weekday morning.