The Alabama High School Athletic Association (AHSAA) suspended Pike County and Headland football programs over the weekend following a fight between the two teams on Friday night.
A school spokesperson said on Pike County's website on Sunday all football operations had been suspended as they await an investigation by the AHSAA.
"Due to the unfortunate events that occurred on Friday night – all football operations at Pike Co. High School are suspended per AHSAA. All homecoming events are also currently on pause," the spokesperson said.
Henry County Superintendent Lori Beasley told WDHN Headland was also suspended until an investigation is conducted, which she says is standard procedure.
A Henry County Schools spokesperson later said on Facebook on Monday the suspension had already been lifted.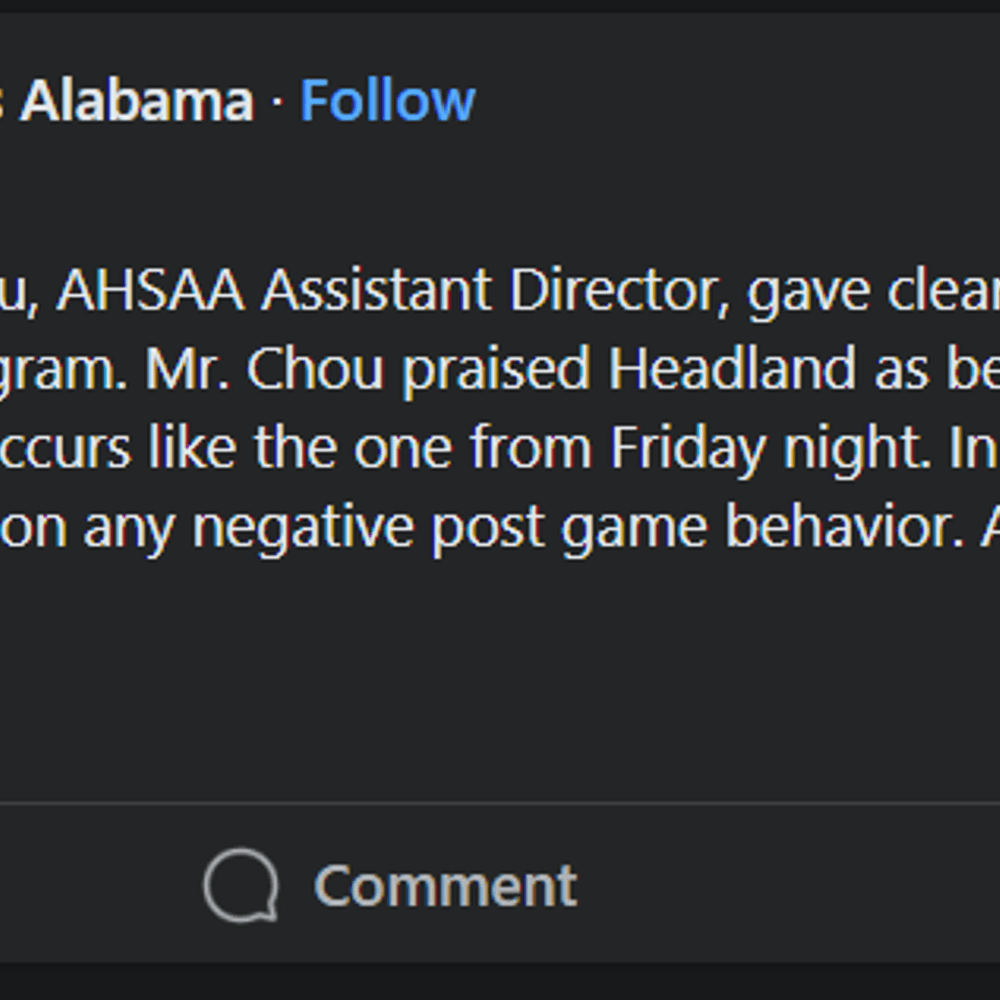 According to WDHN, Pike County was scheduled to play at home against New Brockton for homecoming. Headland was scheduled to host Greenville.
Pike County was forced to forfeit their game against Headland after it ended in the second quarter on Friday after a fight broke out on the field.
According to WTVY, a Headland player tackled a Pike County receiver in the second quarter, with the Rams leading. Players from both teams became confrontational after what Pike County considered a hard and unnecessary hit, which led to multiple unsportsmanlike conduct penalties after some pushing and shoving.
The Pike County player who got hit during the play then appeared to collapse on the sidelines and was taken off the field by Pike County coaching staff members.
The teams attempted to resume the game, but a fight erupted at the end of the next play. Police could be seen entering the field of play, with officials ending the game before the half, with the Headland Rams team leaving the stadium following the incident, according to WTVY.
AHSAA director of communications Ron Ingram told WTVY that Headland would be awarded the victory in the game by way of forfeit with a score of 20-0.
To connect with the story's author or comment, email [email protected].
Don't miss out! Subscribe to our newsletter and get our top stories every weekday morning.