TUSCALOOSA — From Sunday to Thursday, a group of former Navy SEALS and other military personnel train law enforcement agents from multiple departments in tactical fundamentals which they can apply in various situations, such as issuing a warrant or even in a school shooting.
The training was paid for and provided by an organization known as Covenant Rescue Group (CRG). This faith-based team helps law enforcement conduct anti-human trafficking operations around the world.
CRG executive director Jared Hudson started a for-profit organization called The Shooting Institute (TSI), which provides tactical training to military personnel, law enforcement, corporate clients and civilians at a cost.
Hudson and his wife founded CRG in June 2019 to contribute to combatting human trafficking and pedophilia. To properly receive donations, Hudson needed to create a nonprofit distinct from TSI, so he assembled a seven-member board to govern CRG.
Nevertheless, Hudson and his team continued to apply their expertise from TSI to offer training to law enforcement at little to no cost. This way, CRG can build rapport so that the agencies may feel more comfortable working with it to conduct anti-human trafficking operations.
"Basically, [CRG] just became a conduit from which we could, [one], provide training to agencies who couldn't afford training, which is really all of them," Hudson said. "They get training they can't afford. Then, two, [we] start helping agencies learn how to combat human trafficking."
After Hudson ran for Jefferson County Sheriff in 2022 and lost, the CRG board hired him as the nonprofit's full-time executive director.
Hudson said CRG's tactical training is great because it sticks to the fundamentals.
"What we just did this week are the fundamentals," Hudson said. "[N]ick Saban's a good football coach … but why is he a good football coach? Because he teaches the fundamentals of football. He teaches blocking and tackling, running, passing and catching. So we see good football teams, they know the basics of football. They know the fundamentals. They don't know a lot of flash and show. They know the basics, and then they can add on from there. That's what this is. This is not a lot of flash and show."
"You can never train for an application," he added. "You can only train for the fundamentals and then apply the fundamentals to the application or whatever the scenario is."
On Thursday, the law enforcement agents participated in a variety of drills, including one which simulated an active shooter situation inside a school. Trainees had to maneuver through smoke and other distractions, such as flash bangs and blank fire, to locate and neutralize a shooter at the end of a hallway.
Trainees also learned how to breach a building using a battering ram, shotgun and explosives.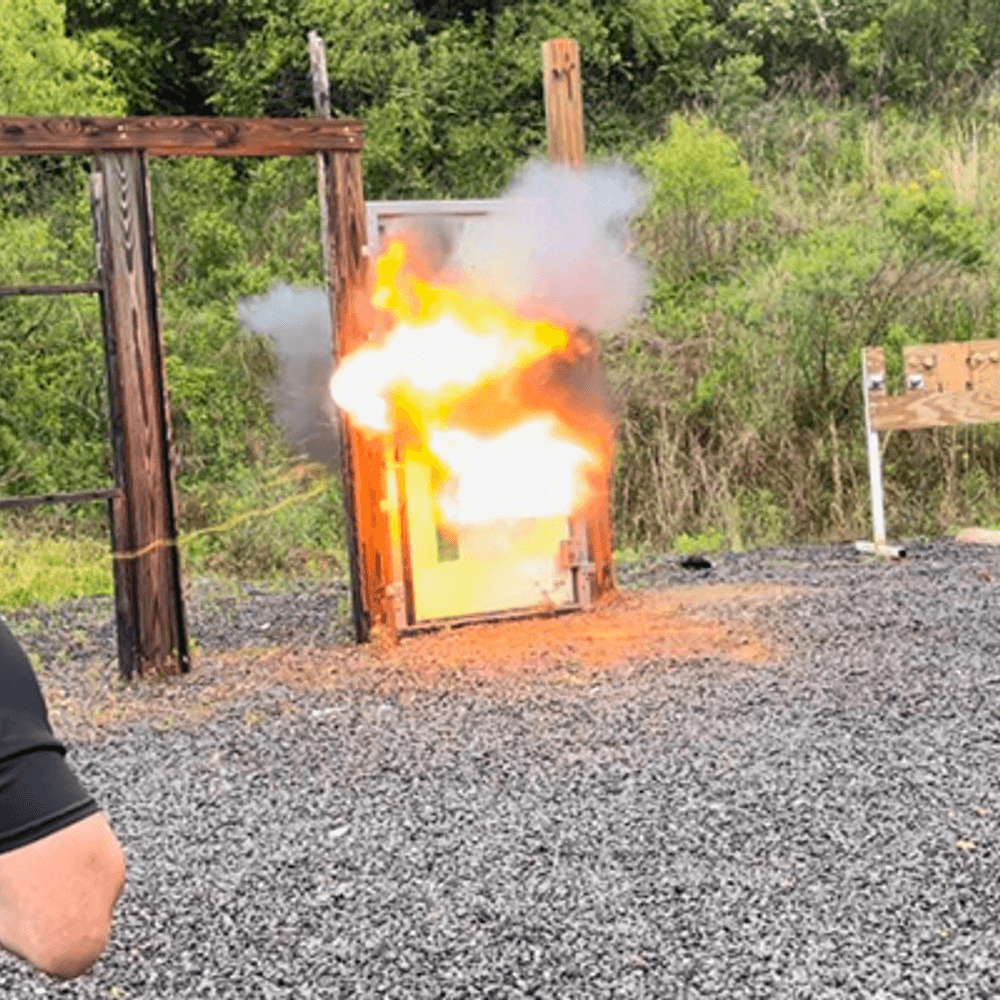 "We've got some guys who've never done any tactical training at all, so we're coming in here and getting some ideas about our gear," said Jeff Lawson, an investigator with Cullman County Sheriff's Office. "What's the proper gear? What do we need? Then working with some other folks just seeing how you blow in a room, what your reaction is. I think every person, as soon as you graduate from the academy, ought to go through this training."
Another officer, who chose to remain anonymous due to his department's policy, said that the training really helped show him how to coordinate an operation when multiple agencies are involved.
"Some catastrophic event comes out, and it's a multi-agency event, you've kind of got the knowledge with how everybody else is going to work," he said. "Everybody kind of has that thing in the back of their head."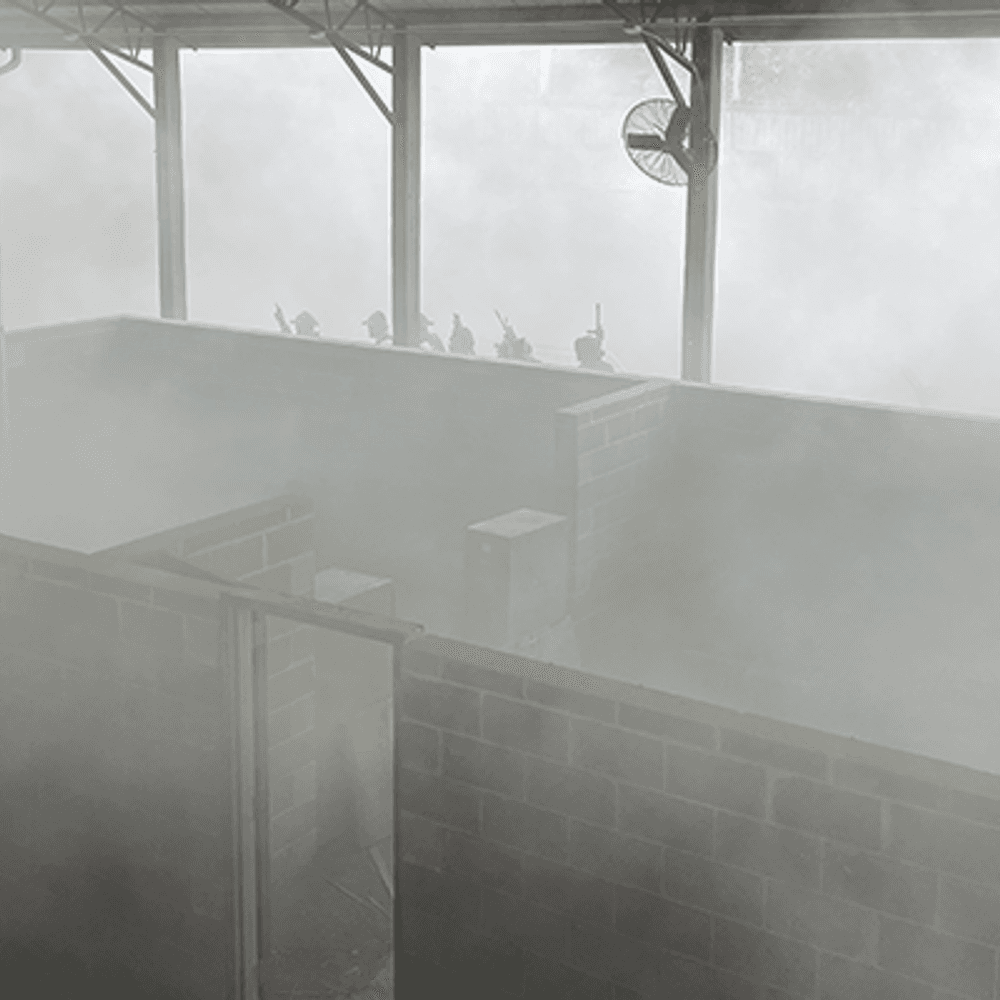 When CRG conducts its anti-human trafficking sting operations, it assists law enforcement agencies in luring individuals looking to have sex with minors to a place of residence where they can make the arrest.
"Depending on where it's at, it might cost $50,000 for an op, or it might cost $15,000 for an op," Huston said. "It just depends on location … Generally speaking, we'll go in. We'll teach the agency how to set up a STRING operation as it related to child exploitation … We then set it up for them."
Hudson stressed that though CRG operatives are registered law enforcement agents and can make arrests, CRG merely assists local authorities in conducting the operations.
"The agencies are always the lead on it," he continued. "The agency should always be the lead because they're going to arrest. They're going to build the cases and put the guys in jail. We advise them in a way to make that possible."
CRG also works with the district attorney in the area where they are conducting the operation and sometimes works with U.S. attorneys.
Hudson said these operations often lead to more arrests because the people trying to buy children or purchase sex with children often produce and distribute child porn or know someone who is.
CRG also works with organizations that provide services to females who were victims of human trafficking, such as the WellHouse in Birmingham, to conduct rescue missions.
To do this, CRG and trained advocates with these organizations will congregate in a hotel room and call a prostitute who thinks she is being called for sex. When the prostitute arrives, the advocates share with her what they can provide and offer her a way out if she accepts. CRG is there to provide protection for the advocates in case there is a threat from a pimp or someone else.
So far this year, CRG chatted with 275 women through rescue missions. Three agreed to the rescue.
As a result of the nonprofit's two sting operations this year, law enforcement agents have made a total of 14 arrests.
To connect with the author of this story or to comment, email will.blakely@1819news.com or find him on Twitter and Facebook.
Don't miss out! Subscribe to our newsletter and get our top stories every weekday morning.