Ashlyn Hensley described her fear as she drove to nine different stores to search for a can of formula for her baby.
"We're sitting here struggling, scared that we're not going to be able to feed our kids," Hensley said. "Because my son takes a special formula. He can't be on just any formula."
Hensley, a mother who lives in Calera, said the search for formula has been challenging for a couple of months now. The shortage stems from a safety recall and factory shut down by one of the nation's leading formula producers, Abbott.
The nationwide shortage has caused panic among the millions of parents and caregivers in the United States who rely on formula to feed their children. According to research figures, 21% of powdered baby formula was out of stock by early May.
This week, Abbott entered an agreement with the FDA regarding the steps necessary to resume production at its plant in Sturgis, Michigan. However, Abbott expects it to be eight to 10 weeks before any product is available on shelves once the FDA gives the factory reopening approval.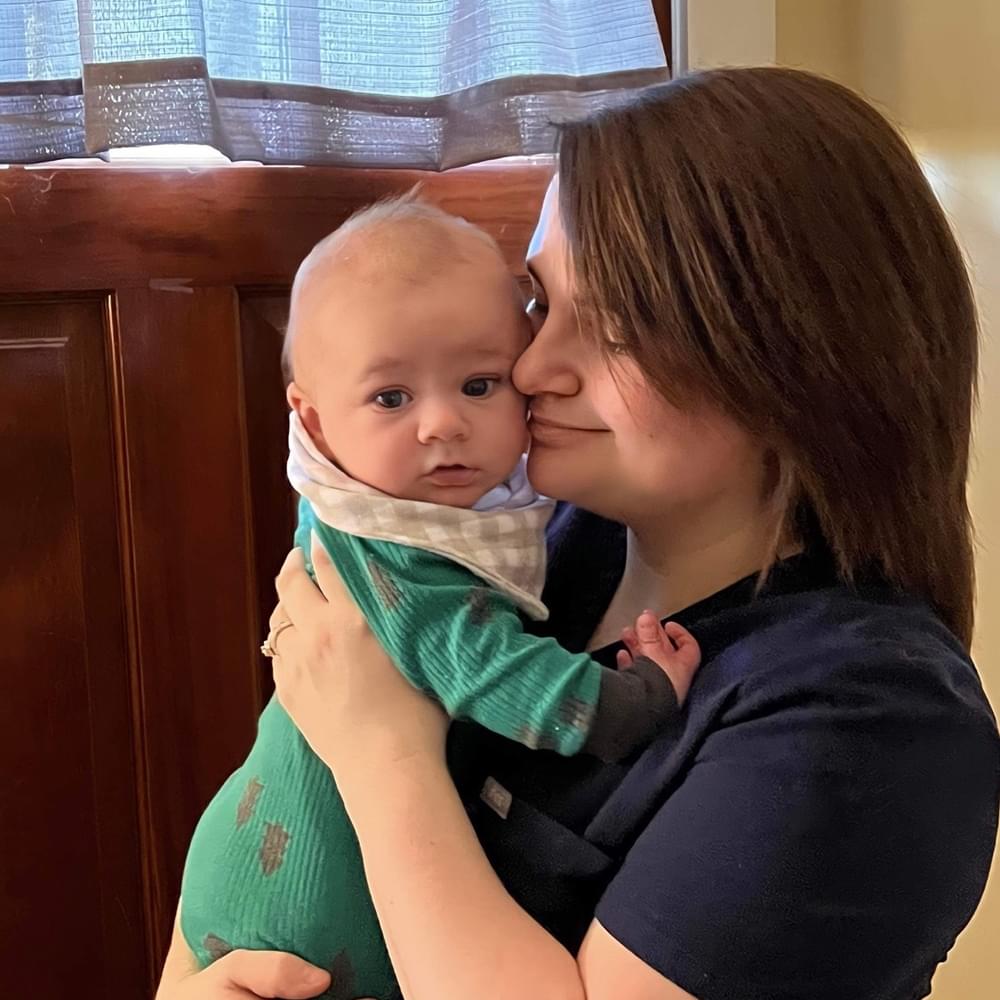 Hensley is one of many parents who are now turning to the internet and Facebook to help search for the specific type of formula their baby takes best. But sometimes, the prices she sees online are far above what she would pay in a grocery store.
"I'm in a bunch of formula buying and selling groups cause I was getting desperate," Hensley said. "I've seen ladies and men have stockpiles of all different kinds of formula selling them for way more than they're worth. They're worth their amount in gold right now, but they're definitely ripping us formula moms off, and it's not fair."
Dustin Routzong understands that struggle. He's a father who lives in St. Clair County but has driven as far as Troy to find the specific formula that his four-month-old daughter needs. He also looks for the product online.
"I've seen it five or six times the amount of what it [normally] goes for," Routzong said. "...[I was] just furious over it. And then it develops into an era of sadness, that people would take advantage of parents of children."
Routzong said he called both the governor's office and the attorney general's office to tell them about the high prices he saw.
Alabama Attorney General Steve Marshall's office told 1819 News the state's price gouging laws are only in effect when there is a declared state of emergency within the state, adding that there is no state of emergency currently in effect in Alabama.
A state of emergency can be declared in Alabama by the governor or by a joint resolution of the Alabama Legislature. The Legislature is not currently in session, and it would be up to the governor to call lawmakers into a special session if she chooses.
When 1819 News reached out to Gov. Kay Ivey's office to ask if she is considering a state of emergency, the office said the governor is monitoring the situation.
"This is an unfortunate and frightening situation, especially for parents with young children," said Ivey's spokeswoman, Gina Maiola. "The governor believes part of this crisis was avoidable. Once again, the Biden Administration bungled their response, and we can only hope this nationwide problem is resolved immediately. Governor Ivey will continue monitoring closely and take any necessary action that would help Alabama babies."
Other states have already taken action.
Earlier this week, Georgia Attorney General Chris Carr warned families to be aware of formula price gouging, noting his office has authority to go after it due to the State of Emergency for Supply Chain Disruption, currently in effect throughout Georgia until June 14.
"Our office will continue to support and protect Georgia's families who are frustrated by empty store shelves and outrageous prices when they are simply trying to feed their children," Carr said in a statement.
North Carolina Attorney General Josh Stein sent an alert last week asking families to report high baby formula prices, saying he is prepared to take action. Like Alabama, the state's price gouging prohibition requires a state of emergency by the governor. Such an emergency is in place in North Carolina.
Stein's office told 1819 News it is currently reviewing five new complaints of baby formula price gouging.
New York and Oregon are among other states where attorneys general have sounded the alarm on baby formula price gouging, asking for families to report cases to their offices.
On Friday, Gov. Kate Brown of Oregon issued a proclamation declaring an abnormal market disruption due to the baby formula shortage, which her office said was in response to reports of unusual increases in baby formula prices. The proclamation empowered the state's attorney general to take action against the price gouging of formula.
Alabama lawmakers on both sides of the aisle tell 1819 News that action is needed in this state, too.
"I do believe in a free market, and I believe in people being able to invest and make a dollar," said Rep. Corey Harbison (R- Cullman).
Harbison called the price-gouging issue "a fine line" but said the law might need to be changed.
"Something like that, that's a necessity for life, baby formula, I would be willing to look at it even without the state of emergency because when you've got families struggling to find formula, that is a problem," Harbison said. "…If there's price gouging, there's price gouging. I don't know why it would have to be in a state of emergency."
Rep. Louise Alexander (D- Bessemer) says there is a need for a state of emergency in Alabama.
"It's time for the governor to step up," Alexander said. "It's time for her to give the power back to the attorney general in order for him to do his job."
"If there's evidence of price gouging going on right now dealing with baby formula, the governor's office needs to be aware of that and step in and declare a state of emergency, at which time the attorney general's office can take enforcement action," said Rep. Allen Treadaway (R- Morris).
The White House is encouraging state attorneys general "to use their powers to monitor and address price gouging in the infant formula market" and "urging them to devote more resources to monitoring predatory behavior in the market for infant formula."
President Joe Biden also asked the Federal Trade Commission (FTC) to monitor reports of illegal and predatory conduct.
The FDA is also working to make it easier to import baby formula from other countries.
While some parents are hopeful about the steps being taken, the help is not immediate.
"Becoming a mom and having to deal with something like this, I can't believe I ever in my life would be scared to not be able to feed my child," Hensley said.
Dr. Max Hale of Birmingham Pediatric Associates says while some babies require specific kinds of formula, many others can be more adaptive to different brands.
He hears from families having to get creative and change their usual ways of finding baby formula. But, he urges parents to be cautious of the products they're buying.
"If they're purchasing formula from something like Facebook Marketplace, be very, very cautious about the individuals they're buying it from," Hale said. "Because in that situation, you're consuming something that the FDA regulates very tightly and you're not purchasing it from a retail outlet, and so you really need to know what you're getting. For example, if you get a container that's half full or previously opened, I just wouldn't use it."
To connect with the author of this story, or to comment, email [email protected].
Don't miss out! Subscribe to our newsletter and get our top stories every weekday morning.