Opelika native, Auburn Tiger fan and lifelong stutterer Jody Fuller has not only written multiple books and served four tours in the military, but he makes people laugh too.
Since childhood, Fuller has struggled with a speech impediment. Nevertheless, he's made a successful career standing on stage and telling jokes.
"If I can put the listener, say, in the situation of a stuttering person going through a drive-through window and coming out with six orders of fries when he only ordered one, they'll laugh, but they can also kind of empathize a little bit," Fuller said.
In April, Fuller released a new comedy special through Dry Bar Comedy in which he tells stories about accidentally calling all three time-outs during a middle school football game and reads knock-knock jokes from kids.
"I wouldn't change it for a thing"
"I was always like the funny kid in school, but I always described myself as a respectful class clown," Fuller said. "I didn't bother my teacher."
Fuller grew up with his family in Opelika, where he still lives. His father was a juvenile diabetic and went blind when Fuller was 3. He and Fuller's mother divorced within a year, and his father passed away when he was 8.
Fuller said his older brother also stuttered when they were young.
"When he turned about 12, he quit stuttering," Fuller said. "I'm like, 'Yea, man, two more years!' Now, here I am, 50 years old, and I'm still stuttering. Again, I wouldn't change it for a thing. We have our own journey, and we just have to make the best of it."
Fuller said he's sure he watched some stand-up growing up, but not more than anyone else did. He had no idea he'd grow up to be a comedian, of all things. He worked at Kroger throughout his youth and young adulthood, and he never saw himself leaving Opelika.
"Honest to goodness, I thought I was going to go work at one of the plants here in Opelika," Fuller said. "Things changed, though. Now they're all closed. I'm happy things worked out differently."
To Germany and back again
"I joined the army at 19 and left at age 20," Fuller said. "... Joining the army was obviously a significant turning point that changed everything."
Fuller spent the beginning of his Army career working as a medic in Germany for two years and in Oklahoma for another two years.
In Germany, he served at a large regional medical center. He said he worked on some of the soldiers injured during the Black Hawk Down incident.
Starting his comedy career
After 9/11, Fuller applied for Officer Candidate School and was accepted at Fort Benning in Columbus, Georgia. However, he had almost a whole year before he had to leave. During this time, his friends convinced him to do a couple of open mikes at the StarDome Comedy Club in Birmingham.
"I didn't even know what an open mike was," Fuller said. "... I enjoyed the comedy thing."
At the time, Fuller was already almost 30. He said he still wasn't considering comedy as a career.
From 2003 to 2004, Fuller served as a platoon leader of the third largest platoon in the U.S. Army.
During this time, Fuller remembers doing stand-up for a talent show on New Years' Eve of 2003.
"It went really well," Fuller said. "We recorded that. When I got back from Iraq, I sent that off to some different folks, and it got some pretty good traction."
Fuller left active duty in 2006 to do comedy full time but struggled to put food on the table. He agreed to go back to Iraq with the National Guard. There, he served two tours and returned in 2011.
"That's when the comedy started going really well," Fuller said.
Fuller's comedy style
Fuller said his style of stand-up comedy is influenced by his experiences growing up in Opelika with a speech impediment. He likes other comedians like Jeff Foxworthy and James Gregory.
"They were just regular folks," Fuller said. "Jeff worked at Kroger like I did."
Fuller had the opportunity to work with Foxworthy several times, for which he said he is grateful.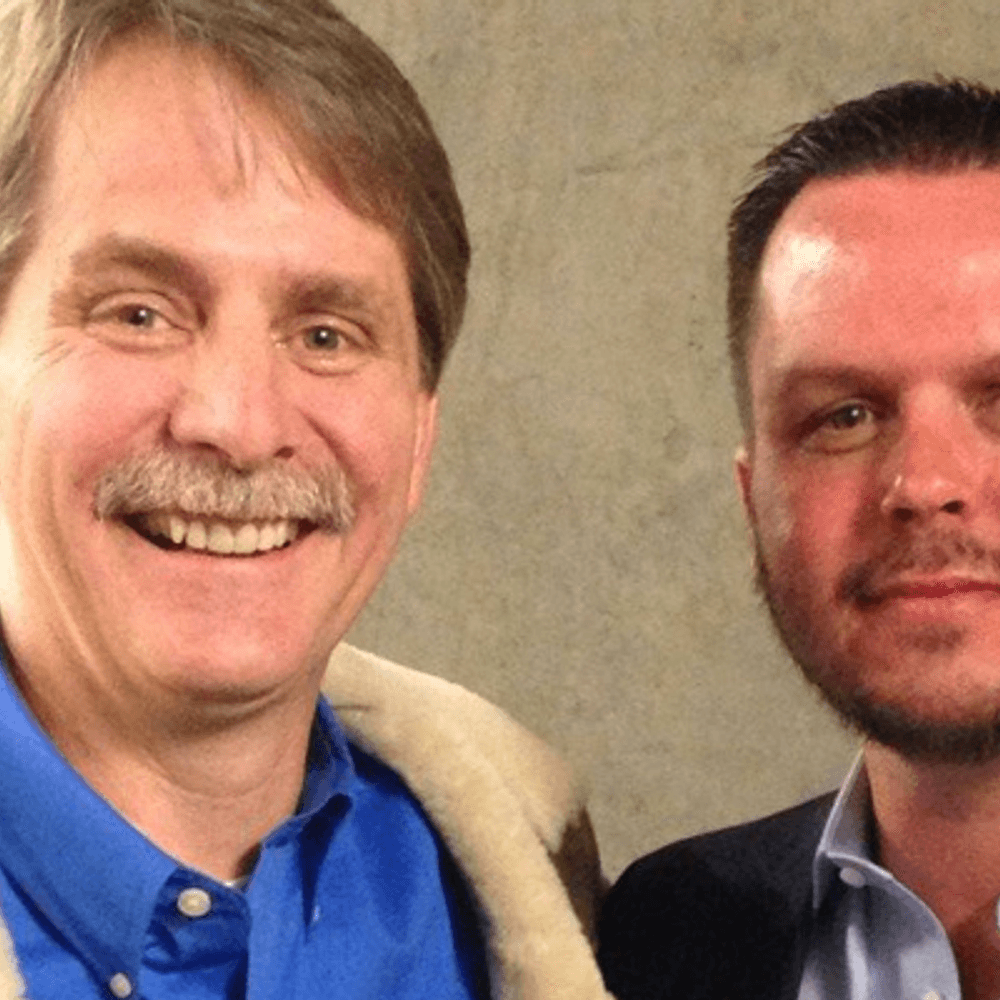 Like Foxworthy, Fuller is a clean comedian.
Fuller said that when he started comedy, he thought he wanted to do clubs, which typically favor more provocative material. He tried doing dirty sets but would feel awful when he got off the stage.
Fuller once read something from Foxworthy that said a comedian could never be too clean, but they can always be too dirty. That convinced him to commit to keeping his act vulgarity-free.
"There's a bigger market for clean comedy than it used to be," Fuller said.
He said Dry Bar was very helpful to him, and he was happy to do his new special, which was filmed in Utah.
Fuller said he watches a lot of Dry Bar's material but doesn't like to consume too much comedy. He never wants to feel like he stole a joke from somebody else.
Fuller has comedian friends but doesn't see them very often. He said he likes to stay at home. He has a 4-year-old daughter and wants to be with her as much as he can.
Fuller said he comes up with jokes often by listening to what other people say. He likes to write things down if he thinks something's funny. His bits consist of stories about stuttering, working at Kroger, serving in the military, and, now that he has a daughter, being a father.
"She was born seven-and-a-half weeks early, in the back of an ambulance on Friday, October the 13th on [Highway] 280," Fuller said. "If that ain't a story right there, I don't know what is."
Fuller said he's inspired by being from Alabama, and there are some jokes he has to save for Alabamians only because people from other states won't get them.
"In Alabama, if you build [anything] and leave it empty for two days, a Dollar General will come, right?" Fuller said. "Everybody in the south gets that. [If I'm in Alabama], I follow that on with, 'Because I believe when all things are said and done, there's going to be three things left: ant beds, Dollar Generals and Alexander Shunnarah signs.' I wouldn't tell that in Colorado."
Speaking and writing
Between tours in the military, Fuller attended Auburn University Montgomery, where he completed his business administration and marketing degree.
As his stand-up career develops, Fuller finds himself also moving into motivational speaking and writing books.
"It's still 80% comedy, but I just add some of the real world stuff that I've dealt with," Fuller said.
Fuller said he's in the middle of taking the John Maxwell Leadership Certification Course, which he thinks will take his speaking opportunities to the next level.
"Being a former officer in the military, I have a good deal of experience at leadership at various levels," Fuller said. "Combine that experience with comedy and then the number-one leadership expert in the world. I'm pretty excited about the future."
Fuller has written inspirational stories for Chicken Soup for the Soul, a series of books that consist of true stories about the lives of ordinary people. Chicken Soup for the Soul Publishing continues to release about a dozen new books a year.
"I enjoy writing, and I always get a lot of positive feedback from that," Fuller said.
This month, Fuller has gigs coming up in Georgia, Missouri and Nevada. However, he said his favorite place to be is at home.
Fuller said his main goal right now is finishing the leadership course.
"I will always do comedy, but I think I want to reach more people and have more influence on people with leadership talks and the training and the coaching and such," Fuller said. "I think that's what I'm really looking forward to now."
You can watch Fuller's special for free on YouTube.
"Life is so much chaos and divisiveness and so much drama in this world," Fuller said. "You need to laugh more. There's humor everywhere you look. People just take life too seriously. Laughter can get you through so very much."
To connect with the author of this story, or to comment, email will.blakely@1819news.com or find him on Twitter and Facebook.
Don't miss out! Subscribe to our newsletter and get our top stories every weekday morning.