A popular statewide media website in Alabama reran a story on Friday morning with a misleading headline accusing Florida officials of arresting the son of a critic of Florida Gov. Ron DeSantis "for memes." In reality, the boy was arrested for allegedly threatening to shoot up a school.
AL.com, a subsidiary of New York-based Advance Publications, ran the story by the Miami Herald's Carol Marbin Miller and Sarah Blaskey at 6:19 a.m. on Friday. The headline read, "13-year-old son of Rebekah Jones, who accused DeSantis of suppressing Florida COVID data, arrested for memes."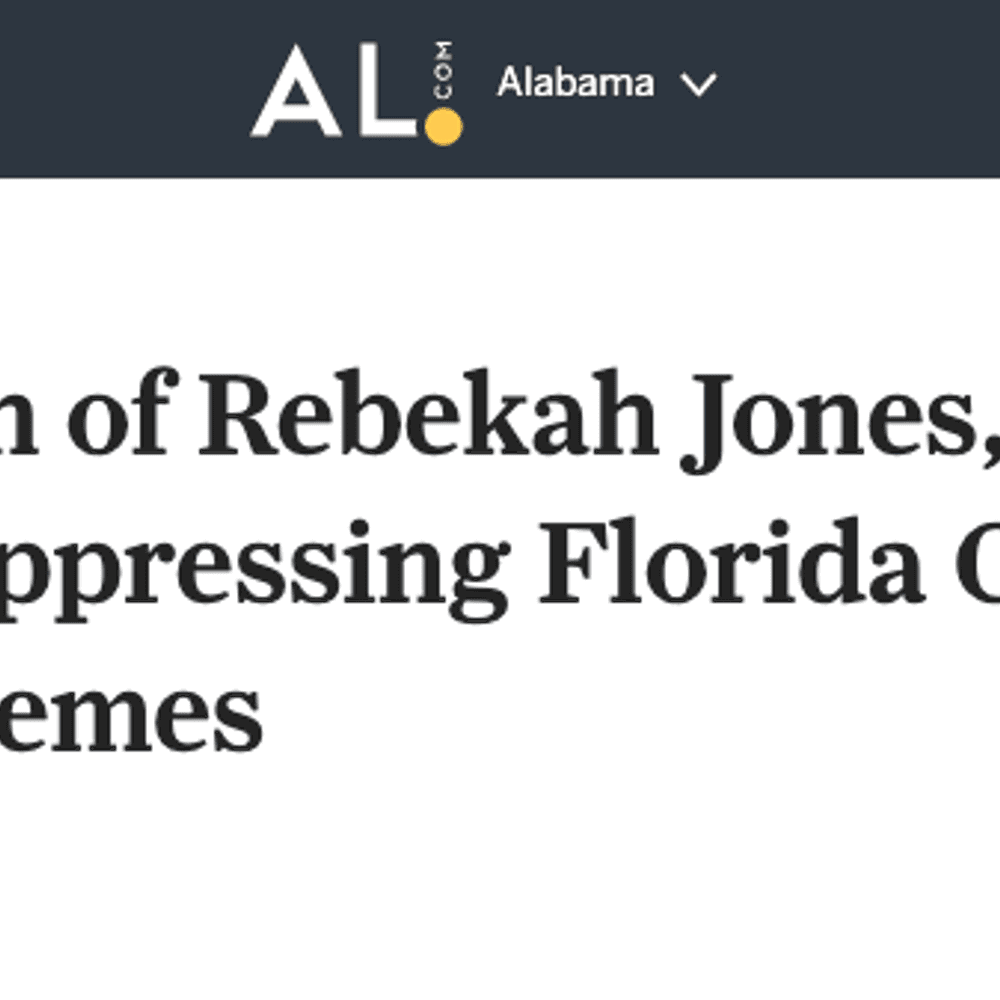 Rebekah Jones is a former Florida employee who accused DeSantis of manipulating COVID numbers. An internal report in March 2022 found Jones's claims to be false. She also unsuccessfully challenged U.S. Rep. Matt Gaetz (R-Fla.) in the 2022 midterm elections.
According to Fox News, Jones' 13-year-old son was charged with threatening to shoot up a school on social media.
The following posts were listed in the warrant:
"I want to shoot up the school."

"If I get a gun I'm gonna shoot up [Holley Navarre Middle School] lol."

"I'm getting a wrath and natural selection shirt, so maybe but I don't think many ppl know what the [C]olumbine shooters look like."

"Okay so it's been like 3-4 weeks since I got on my new antidepressants and they aren't working but they're suppose to by now so I have no hope in getting better so why not kill the losers at school."
By the time AL.com reran the story Friday morning, the Miami Herald had already changed the story's headline and added specific tweets. The original Miami Herald story generated criticism online.
Twitter even added details to the tweet from Miami Herald sharing the story.
To connect with the author of this story or to comment, email will.blakely@1819news.com or find him on Twitter and Facebook.
Don't miss out! Subscribe to our newsletter and get our top stories every weekday morning.