By Craig Monger
A 29-year-old south Alabama woman battling stage IV colon cancer, is using her experience to help others.
Emily King is making gift boxes for other people undergoing chemotherapy treatments and she has turned the effort into a non-profit called Fighting with Hope.
King's fight began in April of 2019. Upon experiencing symptoms, she went to the emergency room. After a CT scan, and subsequent surgery and biopsy, it was discovered that she had colon cancer, which had spread to her lymph nodes. She then proceeded on a lengthy journey to collectively fight the cancer.
The young woman had only been married five years. She and her husband had gotten married on New Year's Eve of 2014 when Brady was finishing school and Emily had just graduated from The University of Mobile. Now, they were facing a challenge they never expected.
"By God's immeasurable grace, we have enjoyed an incredible marriage together. And for the first four years or so of married life, life was pretty simple and pretty great," Brady King wrote in a blog post. "Then, out of the blue, everything changed"
In July of 2021, Emily King was sitting at the tail–end of another 12 rounds of chemotherapy, bringing her total to 35. The cancer had reached her lungs, making her a stage IV cancer patient, and she had already endured at least a dozen surgeries. Through this experience, she had developed a vast catalog of helpful remedies, comforts, and treats to deal with the effects of the cancer treatment process.
"Needless to say, she has become an expert in what it takes physically, mentally, emotionally, and spiritually to face the challenges cancer throws at you," her husband, Brady King continued. "As we have traveled along this cancer journey, we have learned much about what a cancer patient needs. We have also experienced firsthand how friends and family want to provide love and support but often just don't know where to start. That is why we started Fighting With Hope!"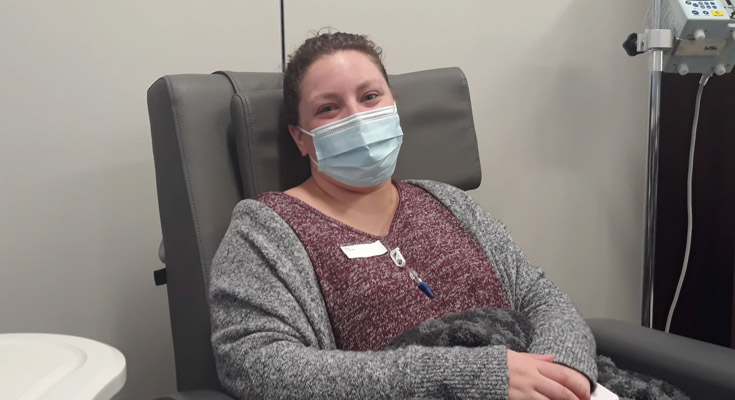 "I hope that we can reach as many cancer patients as possible so they don't feel alone…When you talk to another cancer patient, and you talk about things you are going through, and they are going through the same things, it is really comforting," Emily told WKRG, in Mobile.
Fighting With Hope (FWH) is a non-profit that provides chemo boxes. The boxes are the result of Emily King's long experience with chemo, and they contain the best products for mitigating negative side–effects. Money for chemo boxes can be donated to FWH, and boxes can be sent to specific people who are fighting cancer. The cost of a box is usually around $200. It can be customized for women or men and boys or girls. The items can range from comfort measures, such as lip balm, lotion, tea, gift cards, snacks, and diffusers; to inspirational literature, such as books, journals, and flashcard "hacks" filled with Emily's tips and tricks. The children's boxes can include Nerf guns, window art, coloring books, coloring pencils, and stuffed animals.
"Our goal with Fighting With Hope is to provide practical, useful items for cancer patients," Brady King continued. "But even more important than that, we want every person who opens one of our boxes to receive something so much more, hope. And not just any hope, a true and lasting hope. A hope grounded in the sacrificial love of Jesus Christ."
"He gave his life to defeat the ultimate enemy."
The Kings have faced immeasurable trials during the past couple of years. From frequent trips to the ER to dealing with the terrible effects of chemo, the Kings have used their online blog to share their stories, warts, and all. The couple's inspirational blog is filled with examples of strength from each of them, but their faith is what has carried them through.
"The Christian understanding flips suffering on its head," Emily King said in a blog post. "God himself came to earth to suffer on our behalf. He gave his life to defeat the ultimate enemy once and for all. He willingly laid down his life on a cross, then asserted his ultimate authority over everything, even death itself, by rising from the dead. He stepped out of the grave and planted his flag over all creation. In that one act, Jesus Christ won the victory. The battle is over. Death was dealt a fatal blow. So now, our earthly circumstances do not determine our ultimate fate. If we are in Christ Jesus, our eternal fate is already sealed. For that, we rejoice!"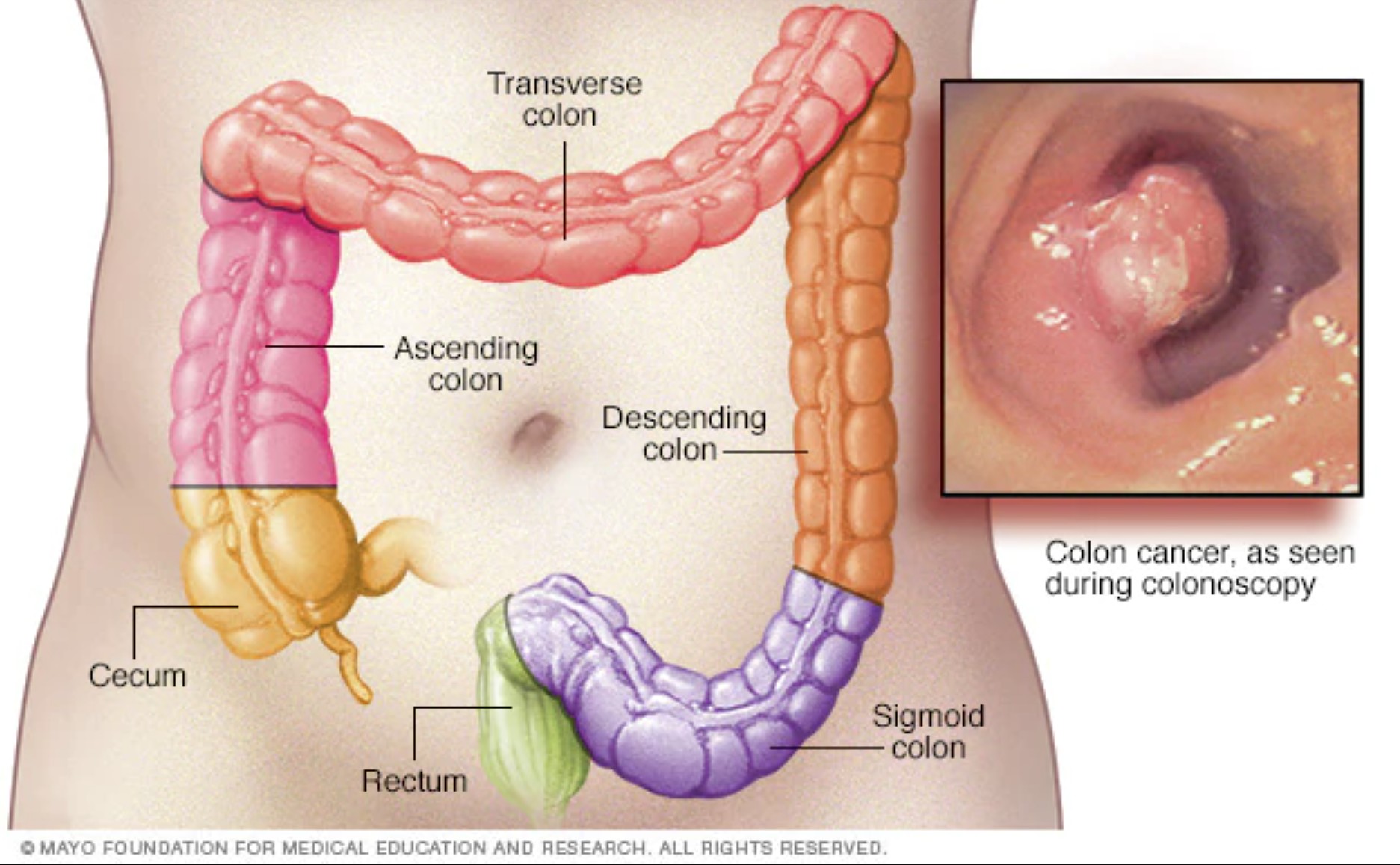 According to the Mayo Clinic, colon cancer typically affects older adults, though it can happen at any age. Colonoscopies are used for screening.
Signs and Symptoms
A persistent change in your bowel habits, including diarrhea or constipation or a change in the consistency of your stool
Rectal bleeding or blood in your stool
Persistent abdominal discomfort, such as cramps, gas or pain
A feeling that your bowel doesn't empty completely
Talk to your doctor if you think it might be time for you to be screened.