On Tuesday, Governor Kay Ivey signed the Beef for Father's Day proclamation and was presented with a plate of steaks in an annual tradition dating back to 1963.
Governor Ivey's proclamation noted the importance of Alabama's $2.5 billion cattle industry and encouraged Alabamians to serve beef this Father's Day.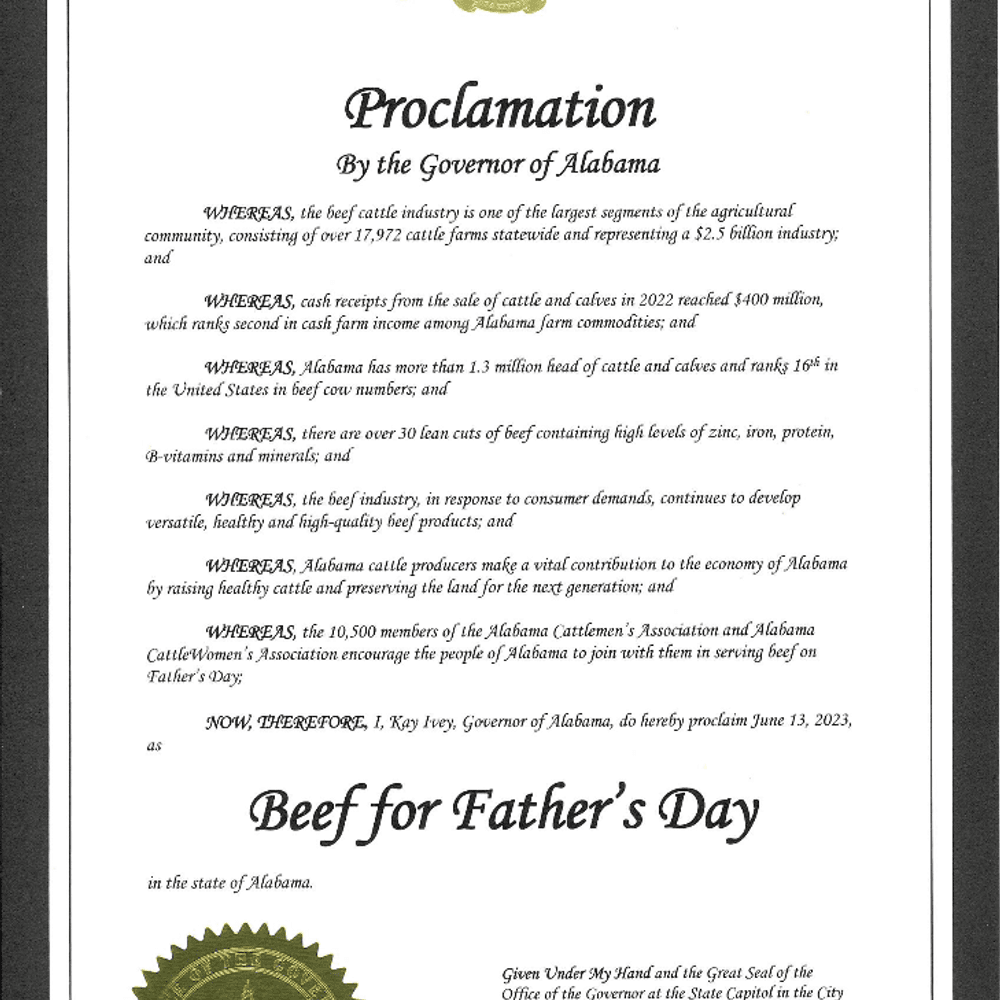 Former Alabama State Representative Jim Adams brought the first-ever beef proclamation to the House floor with it being signed by then-Gov. George Wallace. Adams saw it as a way to promote Alabama's robust cattle and beef industries, of which he was a part, having served as president of the Alabama Cattleman's Association and founded the Southeastern Livestock Exposition and Rodeo.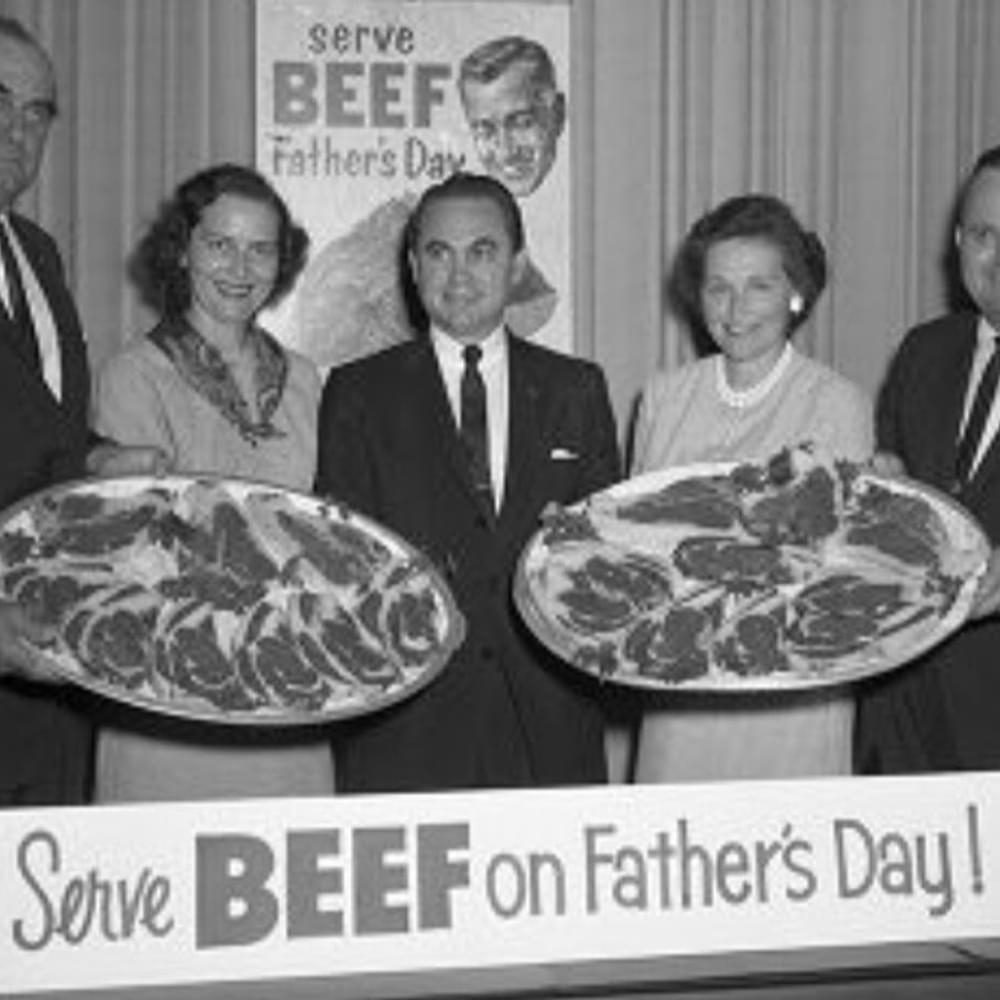 Jim's wife, Broma Adams, was also instrumental in the proclamation's history as a member of the Cowbelles, now the Alabama Cattlewoman's Association. Broma was the first to give steaks to the governor, a tradition carried out by the Cattlewoman's Association every year.
All these years later, the Adams family is still involved with the proclamation and the beef industry. Jim and Broma's granddaughter, Kathy Adams Philips, attended the signing as an Alabama influencer for the "Beef. It's What's For Dinner." campaign. She teaches recipes and promotes beef through social media on Kathy's Southern Kitchen.
The Beef for Father's Day proclamation is more than ceremonial. It is part of the Alabama State Beef Checkoff, a voluntary $1 assessment on every head of cattle sold. The funds raised go toward promoting the beef industry, youth education, and scholarships.
To connect with the author of this story or to comment, email gnicktreglia@gmail.com
Don't miss out! Subscribe to our newsletter and get our top stories every weekday morning.