The Alabama Department of Transportation (ALDOT) is restricting hazardous material cargo shipments on Interstate 59/20 through downtown Birmingham during the World Games 2022.
The restriction comes in response to a directive from the U.S. Secret Service and Birmingham Police Department.
The World Games begin on July 7 and will end on July 17. It is estimated that the games will generate $256 million in economic impact. The World Games welcomes 3,600 athletes from over 100 countries and consists of 34 unique sports. Athletes will compete in over 25 venues around the greater-Birmingham area.
Sebastian Carrillo of the Birmingham Fire Department said they would be responsible if there was a hazmat emergency. The restriction was put in place to keep hazardous material out of the city center while visitors flock to see the World Games.
See also: Birmingham welcomes world to town during World Games 2022
See also: Spectators encouraged to arrive early for World Games Opening Ceremony
See also: Flag football debuts at World Games; NFL makes push for Olympics
During the World Games, the Birmingham Fire Department will be staffing many units with extra overtime personnel. This includes the hazmat unit, which will be staffed 24 hours a day.
ALDOT, under the directive of the U.S. Secret Service and Birmingham Police Department, will restrict all hazardous material cargo shipments identified by placards and/or shipping papers. There are electronic signs placed ahead of required detours.
When 1819 News reached out to ALDOT for exact detour location, they did not receive a response.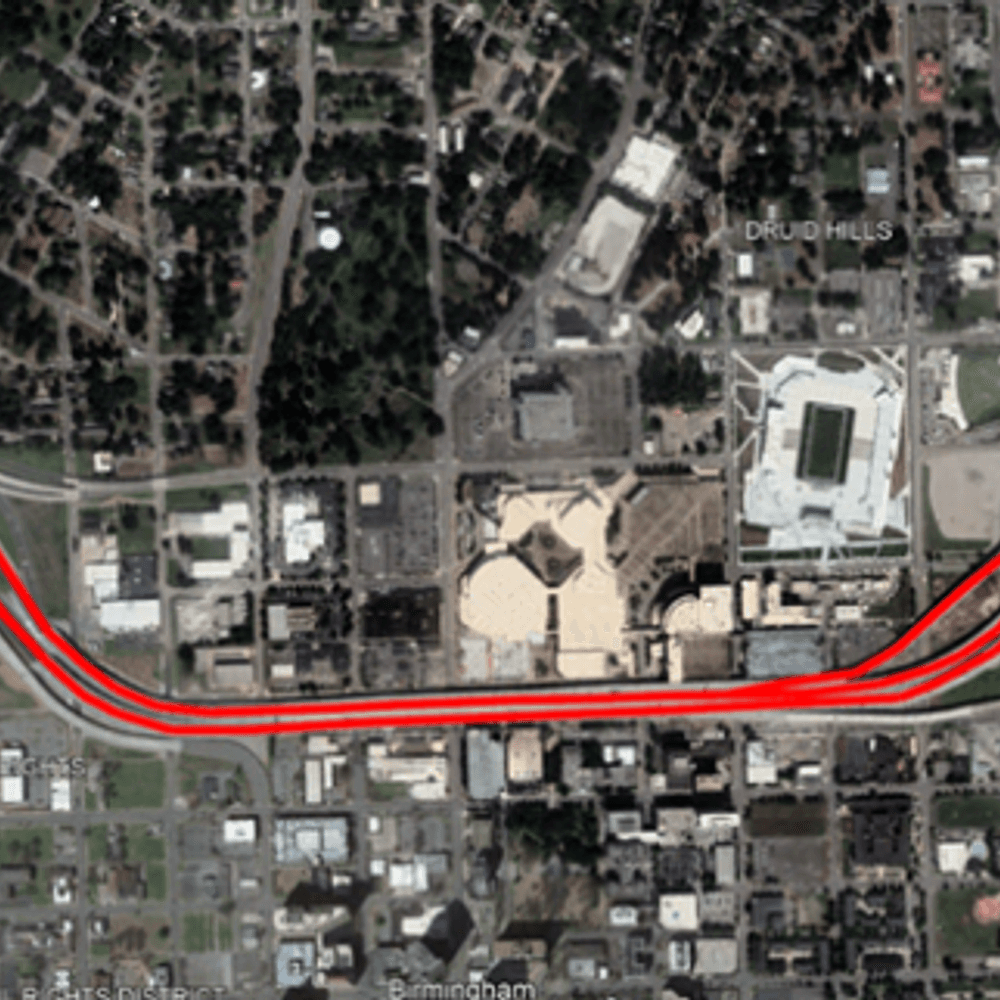 Other traffic restrictions
The World Games 2022 will require several traffic restrictions and road closures around the city. These will restrict non-official vehicles from accessing certain areas such as the BJCC, Protective Stadium, downtown, Avondale Park, Bessie Estell Park and portions of UAB.
First Avenue South at Railroad Park and 8th Avenue West at Legion Field will also be restricted. ALDOT will close the right turn lane on the I-20/59 southbound ramp to 25th Street through July 18.
Meanwhile, the "Ride the Line" shuttle system will assist in transporting fans to the multitude of venues hosting the games. The shuttles will be running at 20- to 30-minute intervals. All transportation will be free for fans.
There will be a free airport shuttle dropping off at Central Station at 1700 Morris Avenue from 7 a.m. to 7 p.m. on Thursday and on July 17.
ALDOT requests that motorists consider using alternative routes, adjust estimated arrival times accordingly, observe work zone speed limits and use extreme caution when driving in this area.
World Games 2022 safety concerns
Last week, Birmingham Mayor Randall Woodfin held a security briefing to address safety during the World Games. Woodfin said the traffic restrictions will be worth the benefits of hosting the event.
The Special Events Assessment Rating (SEAR) gave World Games 2022 a Level One rating, often referred to as "Super Bowl-level." Law enforcement will be challenged to protect the vast array of venues spread throughout the area.
The security surrounding the World Games 2022 will be a multi-agency effort. It will include law enforcement from the local, state and federal levels.
To connect with the author of this story, or to comment, email [email protected].
Don't miss out! Subscribe to our newsletter and get our top stories every weekday morning.