The Alabama Law Enforcement Agency (ALEA) issued a reminder about what drivers should do when they see emergency vehicles after noting an increase in people not respecting first responders on the road.
Alabama law requires motorists to yield the right-of-way when they see emergency flashing lights approaching. The law protects authorized emergency vehicles, such as police, fire and ambulances, with at least one lighted lamp and an audible signal. After yielding, drivers "shall immediately drive to a position parallel to, and as close as possible to, the right-hand [emphasis added] edge or curb of the roadway clear of any intersection and shall stop and remain in such position until the authorized emergency vehicle has passed, except when otherwise directed by a police officer."
For first responders, every second counts, and when drivers fail to pull over, it can impact public safety, ALEA Secretary Hal Taylor said.
"These experiences only reiterate the seriousness for all motorists to stay alert and maintain a high level of situational awareness, allowing first responders and citizens, as well as visitors, to travel the state's roadways safely," Taylor said. "ALEA Troopers and Special Agents have a responsibility and duty to operate emergency vehicles with regard for the safety of all motorists using Alabama's highways. However, we absolutely need everyone's help, not only providing the safe passage for vehicles responding to emergencies but also reasonably yielding and pulling over for law enforcement officers conducting traffic stops. This is another paramount issue that we truly need support from the citizens of this great State to assist our Agency in achieving its goal of having zero lives lost on Alabama roadways."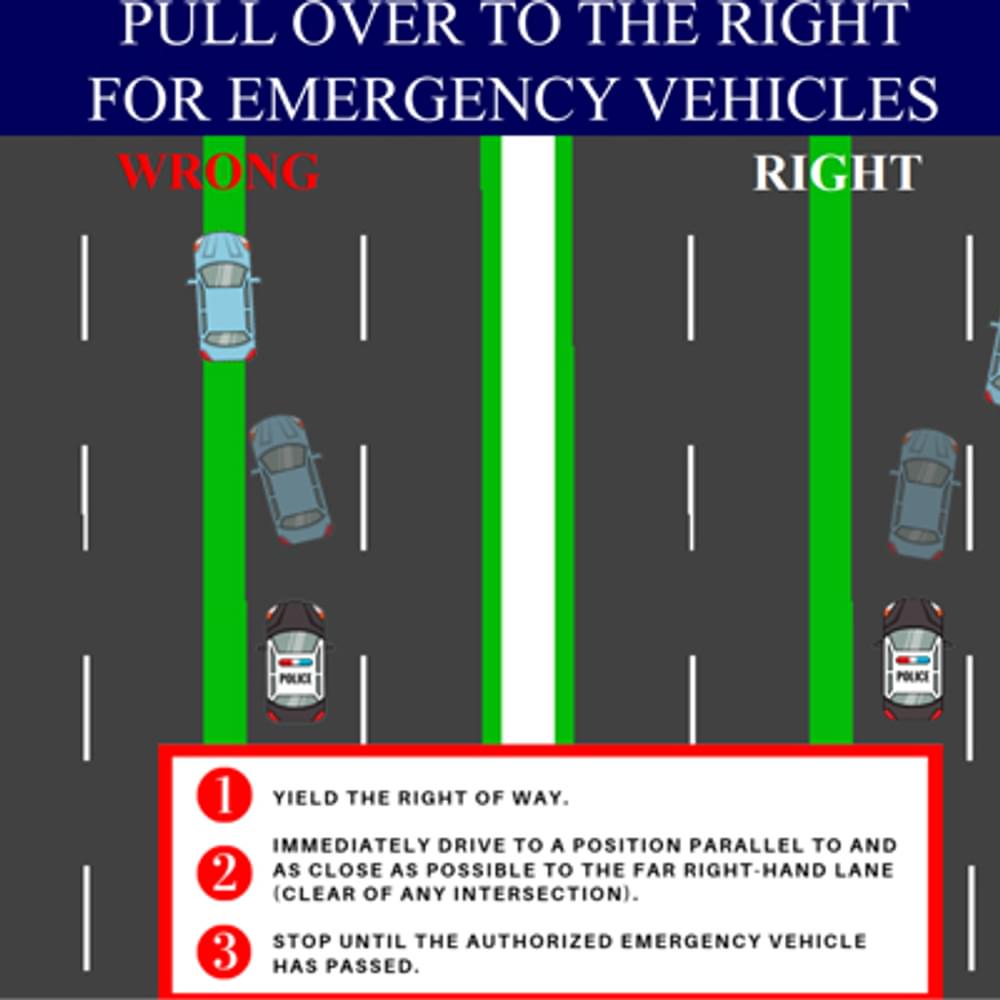 ALEA's director of Department Public Safety (DPS), Colonel Jimmy Helms, said drivers often pull over to the left and stop in medians. He said this was not the correct way to react.
"Regardless, if you are yielding to an emergency vehicle like an ambulance or a fire truck that is responding to an emergency or an ALEA Trooper initiating a traffic stop, remember to follow the law and pull as close as possible to the right-hand edge," he added.
To connect with the author of this story or to comment, email erica.thomas@1819news.com.
Don't miss out! Subscribe to our newsletter and get our top stories every weekday morning.