The National Weather Service (NWS) is monitoring a storm system that will be heading into Alabama late Tuesday evening and is expected to continue impacting the area early Wednesday.
South Alabama will be in an "enhanced risk area," including Mobile, Baldwin, Escambia, and parts of Conecuh, Clarke, Monroe and Washington counties. Threats in those areas will be damaging wind gusts of up to 70 mph and strong tornadoes (EF-2+).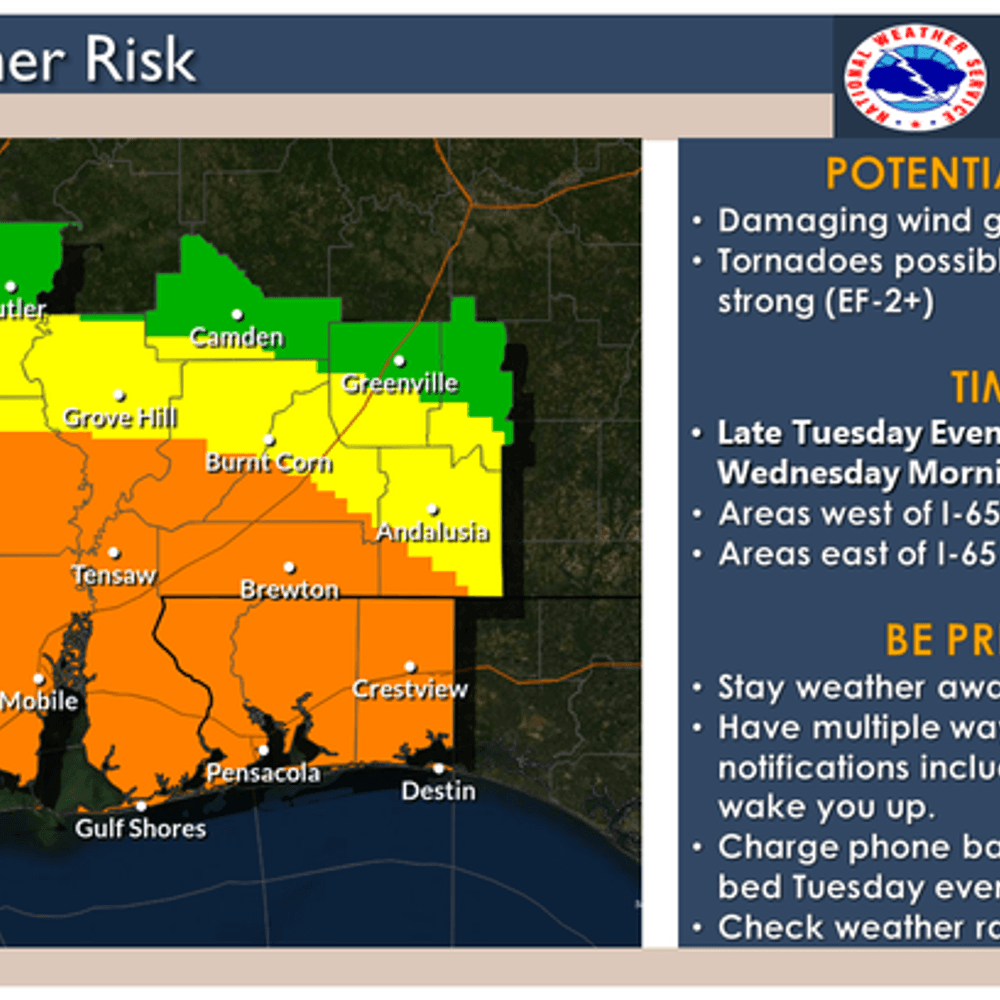 People in the enhanced risk area can expect to see storms moving in around midnight Tuesday west of Interstate 65, and after midnight east of I-65.
Winds will begin to increase late Monday, and the NWS has issued a high wind watch for coastal counties. Temperatures Tuesday in south Alabama are expected to remain in the 50s to maybe the 60s along the coast. The high temperature for the day Tuesday is expected to occur just before the storm system moves in during the evening hours.
Areas north of the enhanced risk area are in a slight risk zone where tornadoes are possible, as well as damaging winds of up to 60 mph.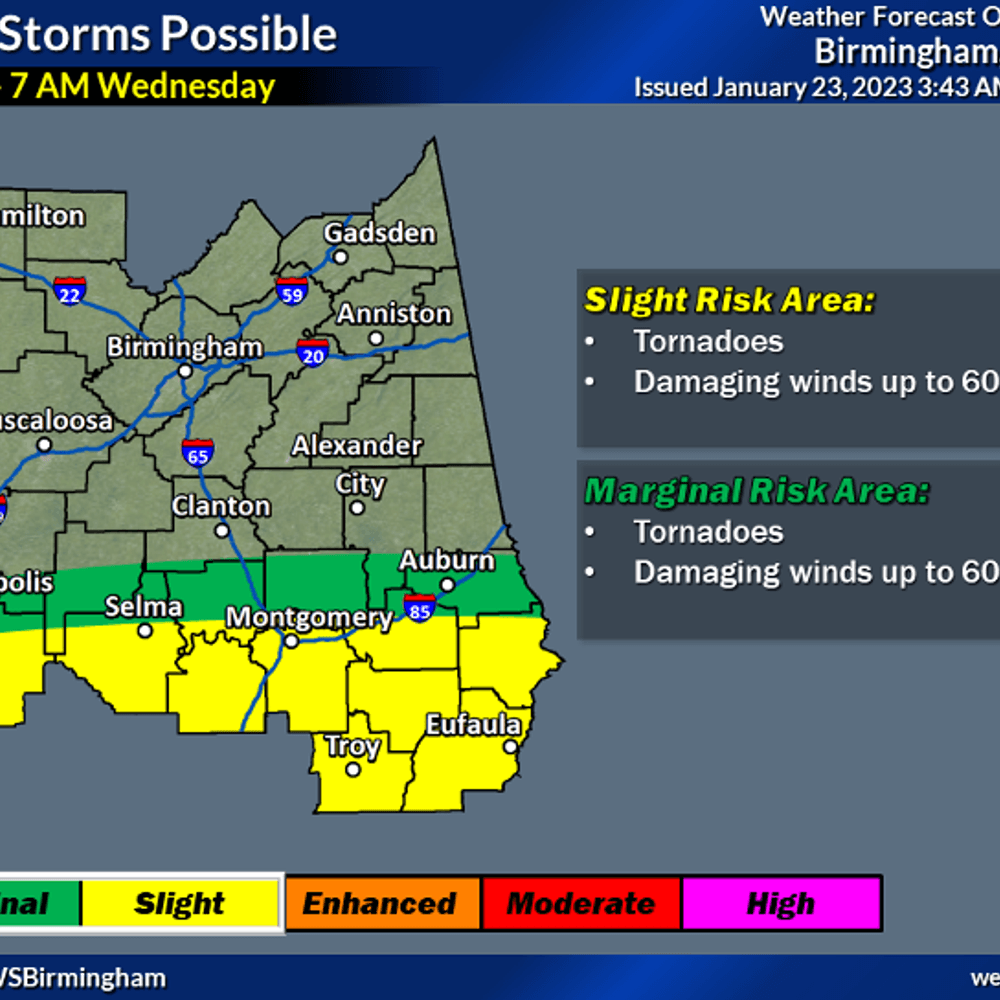 The NWS suggests people in risk areas stay weather aware by downloading weather apps with alert capabilities, ensuring weather radios have full batteries and having a plan in case of an approaching tornado warning.
To connect with the author of this story, or to comment, email [email protected].
Don't miss out! Subscribe to our newsletter and get our top stories every weekday morning.