UPDATE: ALEA announced a third arrest was made in connection to the deadly Sweet 16 birthday party in Dadeville.
Wilson LaMar Hill, Jr., 20, of Auburn, is charged with four counts of reckless murder. The arrest came just four hours after officials held a press conference to announce two arrests the day before.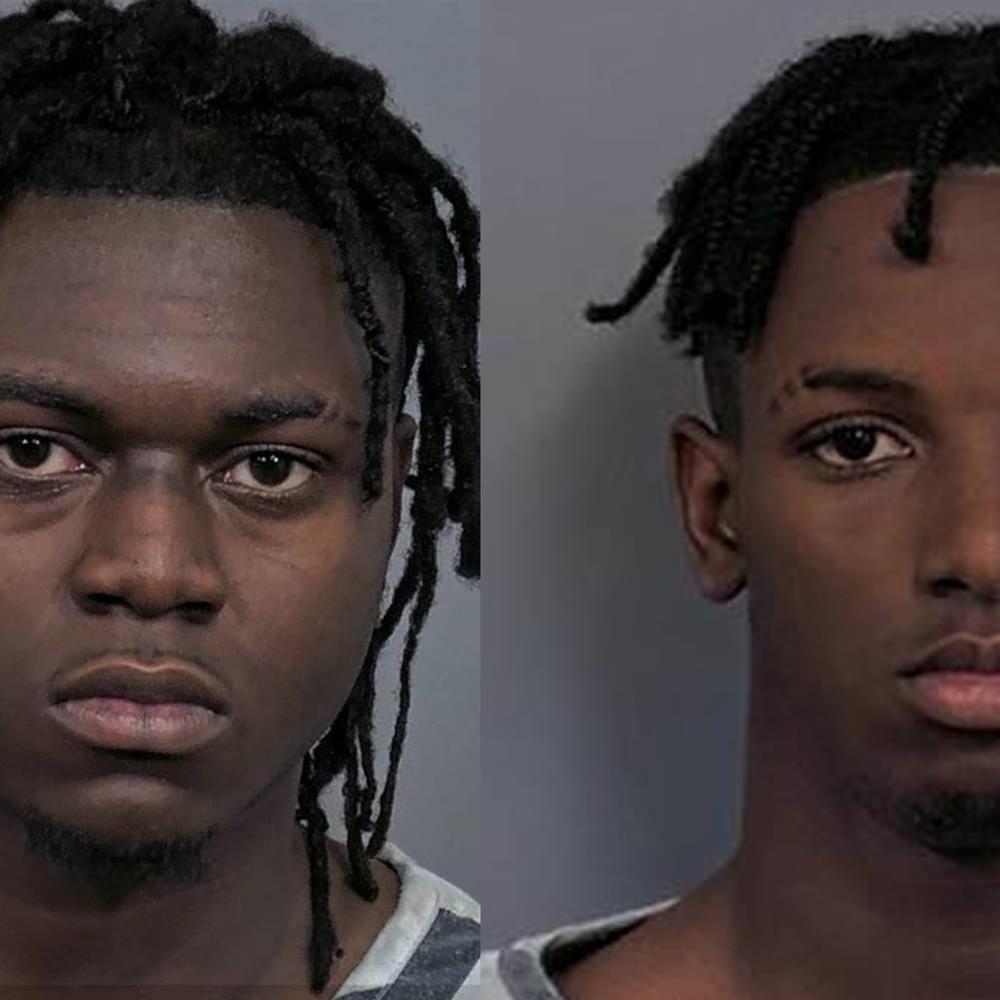 ---
ORIGINAL STORY: Officials announced Wednesday morning that two people were arrested in connection to a deadly Sweet 16 birthday party in Dadeville.
Ty Reik McCullough, 17, and Travis McCullough, 16, both of Tuskegee, were arrested Tuesday around 8 p.m. and charged with four counts of reckless murder. The two will be charged as adults and will get an Aniah's Law hearing, which could mean they will be given no bond.
The four killed were Shaunkivia Nicole Smith, 17, of Dadeville, Marsiah Emmanuel Collins, 19, of Opelika, Corbin Dahmontrey Holston, 23, of Dadeville and Philstavious Dowdell, 18, of Camp Hill. Thirty-two others were injured.
The shooting happened Saturday around 10:34 p.m. at Mahogany Masterpiece Dance Studio. The party was for the sister of Dowdell.
Sgt. Jeremy Burkett, the Alabama Law Enforcement Agency (ALEA) Public Information Officer (PIO), said officials had been cautious with everything they have said regarding the shooting because of the complexity of the investigation.
"This is absolutely the beginning. This is not the end," Burkett said.
Dadeville Police Chief Jonathan Floyd said investigators had one chance to get this right. He said being slow and methodical was very important for his agencies and others involved in closing the case.
"The Dadeville Police Department is going to do everything we can to make sure that we have a successful prosecution for you," said Floyd. "One of the decisions I made very early on was to get our state and federal partners involved. The resources that they have provided have been invaluable. I ask for patience."
Floyd said before making arrests. It is important to ensure prosecutors have a case, which is why they have not jumped to make arrests without concrete evidence.
Tallapoosa District Attorney Mike Segrest said he understands the frustration with the lack of information that has been made available throughout the investigation.
"As a prosecutor, I cannot discuss the specific facts of the case," Segrest said. It's highly inappropriate for me to come out and talk about that and tell that information. The reason being the defendants have constitutional rights. They have got to be tried by a jury of their peers inside this building, and they have a right to be represented by counsel and for me to come out here and give information about what's going on in the investigation, I can't discuss that with you. So, we won't be discussing all of the details."
Segrest said he knows the families of some of those kids, and he takes it personally.
"These are my kids," he said. "These are our kids. Don't mess with our kids. Do not mess with our kids."
For the first time, Burkett took questions from reporters but prefaced that part of the press conference by warning reporters.
"I'm going to attempt to take questions," said Burkett. "When you raise your hand, I will call on you. I'm not going to take a lot of questions. I will call on you. And if you start shouting, then I'm going to end the press conference.
Reporters asked nine questions. Burkett did not answer any of them.
Those questions were concerning the definition of reckless murder, what the possible motive was, the spelling of the suspects' names, the location where the arrests were made, what jail the suspects were in, the connection between the suspects and the victims, if the suspects were already in custody on unrelated charges, as rumors suggested and how many guns were fired and how many shell casings were recovered. A reporter finally asked why the public wasn't informed that shooters were still on the loose. After the final question, Burkett did not respond and ended the press conference.
ALEA is still asking the public for information from the public. ALEA's State Bureau of Investigation (SBI) is taking tips by phone at 1-800-392-8011 or by email at sbi.investigation@alea.gov. Anonymous calls may be made to Central Alabama Crimestoppers at 1-833-AL1-STOP. A reward is being offered for any information leading to an arrest.
To connect with the author of this story or to comment, email erica.thomas@1819news.com.
Don't miss out! Subscribe to our newsletter and get our top stories every weekday morning.