Governor Kay Ivey declared a state of emergency for six counties after a destructive storm system blew through Thursday.
At least six people were killed in Autauga County, and others were injured in Morgan County. Widespread damage and power outages were reported.
The state of emergency is for Autauga, Chambers, Coosa, Dallas, Elmore and Tallapoosa counties, although that could change.
"As severe weather continues impacting the state, I urge all Alabamians in its path to stay weather aware and to be safe," said Ivey in a statement. "We have already seen parts of the state rattled by this severe weather system, which is why I have issued a state of emergency for six of our counties that were in the path of Mother Nature's wrath. I – along with my partners at the Alabama EMA – will continue monitoring to determine if an expanded state of emergency is needed. I am ready to be a helping hand to local officials. Please continue using caution!"
The National Weather (NWS) Service in Birmingham called Thursday's outbreak a "tornado emergency" after receiving multiple reports of significant damage across several counties, including some not in the state of emergency areas. Ivey said it is possible the state of emergency will be extended to include those counties.
A long-track tornado that started in Selma didn't let up until it was nearly 85 miles away in Tallapoosa County. Meteorologists were caught off guard by the scope of the storms Thursday. Although there had been a weather advisory issued for an increased risk of severe weather, the strength, number and tracks of the storm were more than forecasters expected.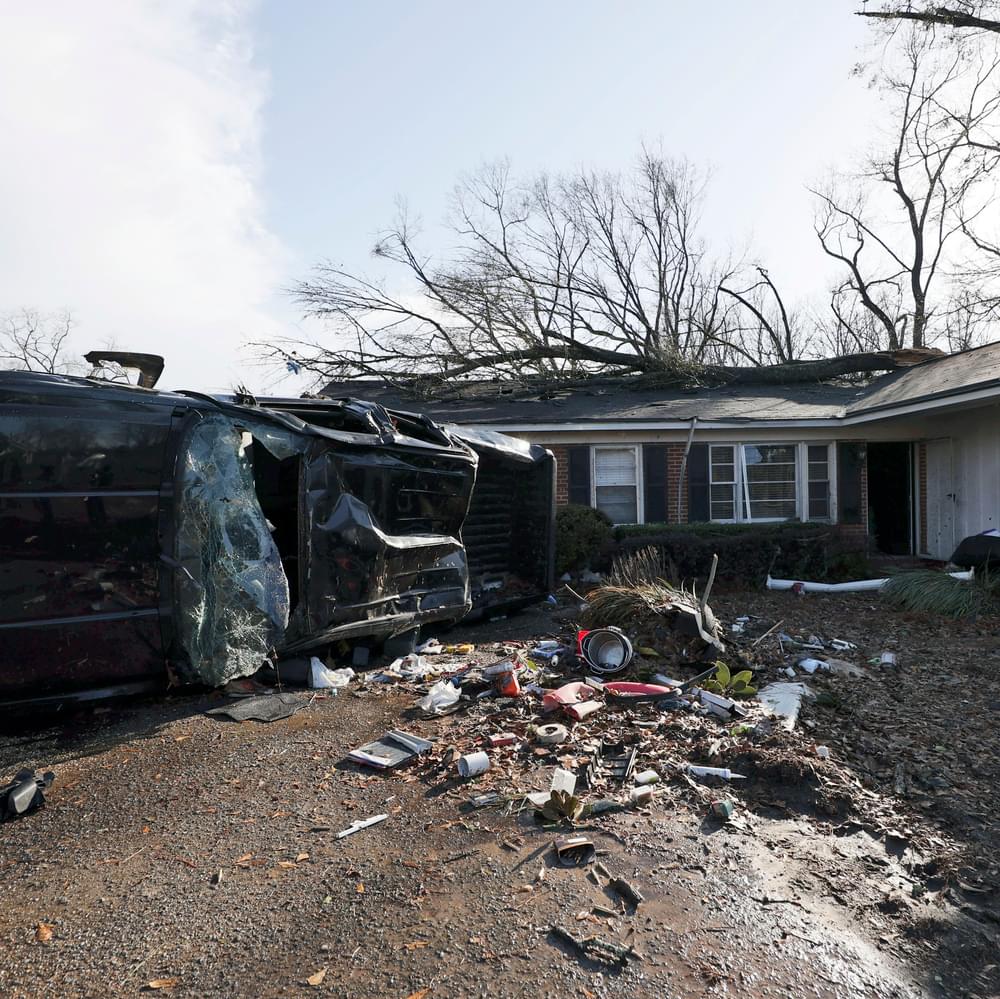 An ALEA State Trooper was injured when his patrol vehicle was struck by a falling tree. The incident happened on Elhatchee Road in Tallapoosa County. The trooper is expected to make a full recovery.
The tornado that claimed six lives and injured at least 12 in Autauga County was caught on camera and shared on social media. A search for survivors was still underway Thursday night in the Old Kingston area.
North Autauga County right outside Boones Chapel Baptist church today…. Video from Rachel McBride pic.twitter.com/jQUMn1oRRH

— James Spann (@spann) January 13, 2023
In Winston County, the NWS confirmed a report of a person entrapped in a home after a possible tornado near Delmar. Nearly two dozen roadways were also closed because of heavy debris across the roadway. Trees and power lines were down, leading to mass power outages. A farm also had significant damage.
The city of Selma was badly damaged, and some injuries were reported. People reported seeing a large tornado near Walmart, and a video was shared online of the storm. Homes were destroyed and debris filled roadways. Historic brick buildings in the city were also damaged. Mayor James Perkins put a curfew in place Thursday and said first responders would continue to survey the damage and respond as necessary.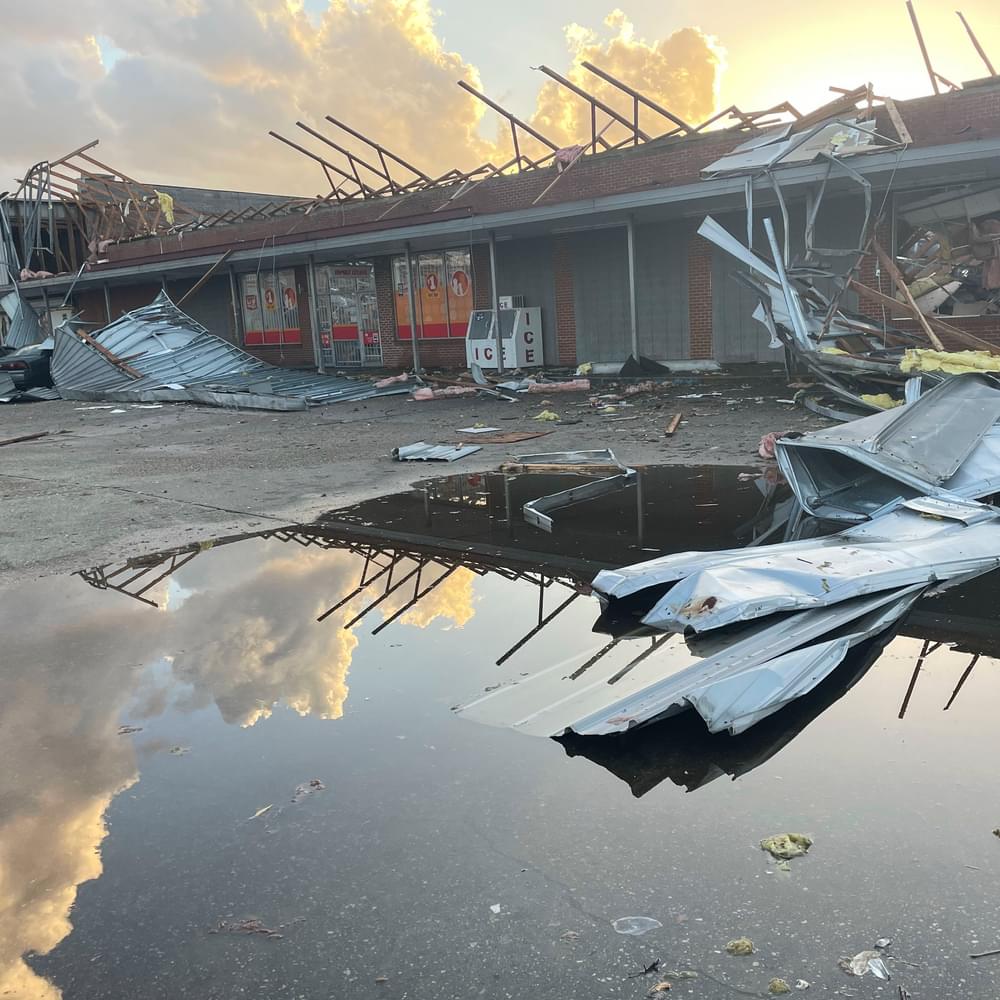 There was also widespread damage in Hale County, near Highway 25, where multiple structures were damaged. In Sumter County, a mobile home was destroyed in Emelle, and not far from there, a tree fell on a house.
There were more than 50,000 customers without power across the state after the storms rolled through.
The Alabama Emergency Management Agency State Emergency Operations Center has been activated, and the Alabama National Guard is on standby. Because of the state of emergency, price gouging will be illegal in "the sale or rental of any commodity or rental facility." Some state government offices and schools may be closed in the counties under the state of emergency.
Alabama wasn't the only state impacted by the storm system. There were at least 33 tornado reports in the southeast Thursday. In Georgia, a shopping center was damaged in Griffin, just south of Atlanta, and in Kentucky, there was at least one tornado that caused damage. There were also reports of storms in Mississippi and South Carolina.
To connect with the author of this story, or to comment, email erica.thomas@1819news.com.
Don't miss out! Subscribe to our newsletter and get our top stories every weekday morning.