Bahama Bob's in Gulf Shores was damaged in a fire Sunday. The cause of the fire and the extent of the damage is unknown.
Beverly Elders Cross, of Trussville, was on vacation with her family when decided to stop in at Bahama Bob's for an early dinner. They ordered some drinks and food, and she took family photos at the table at 5:11 p.m. By 5:18 p.m. she was outside taking photos of the burning building.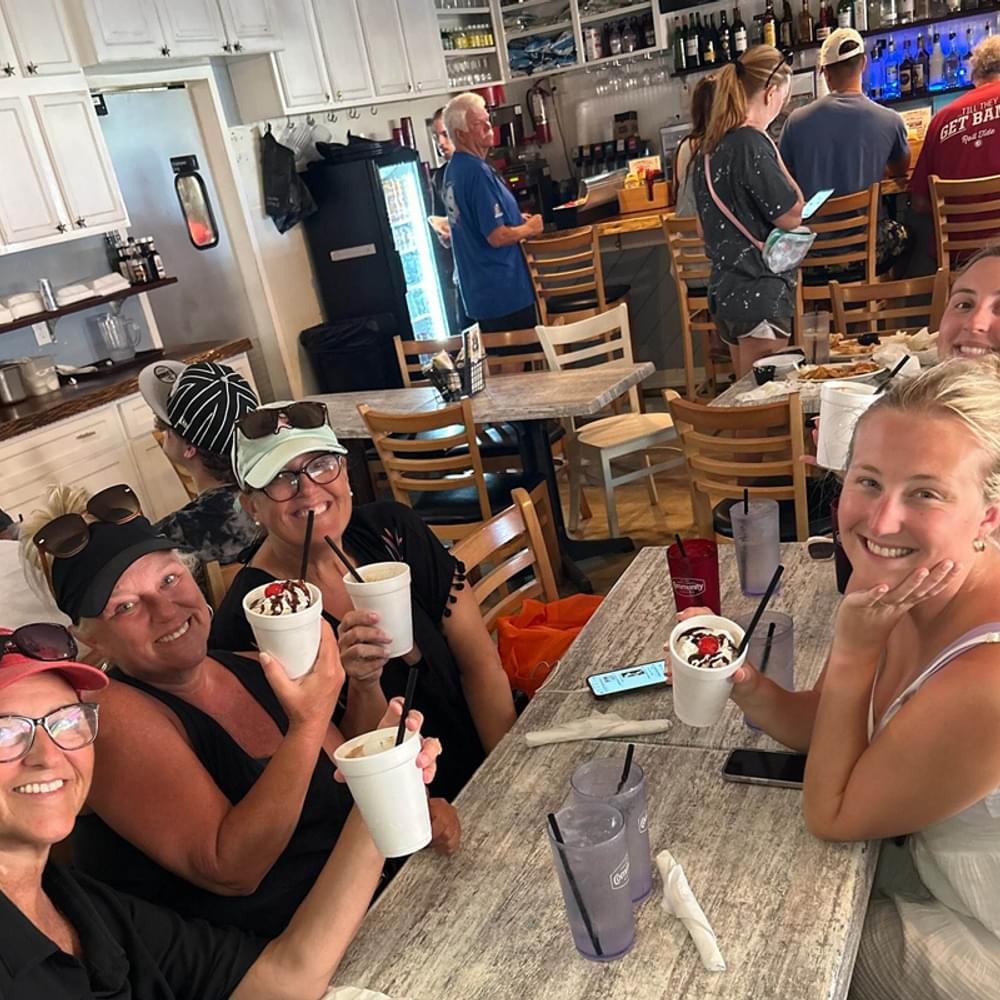 "We were sitting there, and they had just brought our food, and we all smelled smoke," said Cross. "My niece said she thought it smelled like rubber or something then it started looking hazy then the kitchen staff came out of the kitchen and told everybody to get out now."
Cross said it appeared the fire started in the kitchen area. She said it was challenging getting out of the small restaurant, but everyone exited safely.
"It's so small in there, and everyone was trying to get down those steps, and it got a little crazy for a minute," she said. "But thank God everyone got out and everyone was okay. I am so grateful for that."
When everyone got outside, Cross said her daughter called 911, and Gulf Shores responded.
"There was a lot of people kind of stopped in the road, and the police got there first and kind of blocked the road," she explained. "Then the fire department got there not long after that at all. They were there, and they put out the fire pretty quickly. We were surprised the structure was still standing because there were times you couldn't even see the building because there was so much smoke coming out of it."
When the smoke cleared, the building was still standing. While Cross said there was a lot of sadness on the scene, there was also a lot of thankfulness.
"We felt so bad," she said. "The employees were just standing there, and one girl came out just crying and there was three of them hugging. Before we left, we went over and gave our waitress $20. This was just so devastating for them because they were expecting to work all night and make tips."
To connect with the author of this story, or to comment, email erica.thomas@1819news.com.
Don't miss out! Subscribe to our newsletter and get our top stories every weekday morning.