GULF SHORES — The owner of the bridge company selected to build a new bridge in South Baldwin County has found himself in the middle of a legal standoff forcing him to stop the work on the project.
Ike Scott, the owner of Scott Bridge Company, told 1819 News he would continue to pay his employees even though they could not work. The job was halted after a judge ordered a preliminary injunction on the project by the Alabama Department of Transportation (ALDOT). Montgomery County Circuit Court Judge Jimmy Pool said ALDOT director John Cooper acted in bad faith when making plans to build the new bridge because he said his intentions were based on putting a nearby toll bridge out of business.
Before Scott Bridge Company started work on the bridge, Baldwin County Bridge Company (BCBC) filed the lawsuit, but Cooper instructed the company to proceed. Scott said the only parties suffering damage right now were those working on the new bridge.
"The BCBC is claiming about how badly they're going to be damaged," he said. "They are saying they will be bankrupt, but that's ridiculous. This is a mega-international company. It's not going to bankrupt them. They are going to reduce that toll and plenty of people are still going to go across that bridge and pay their $2 … But the damaged parties right now are Scott Bridge Company, all of our employees, our wonderful and local subcontractors, structural steel fabricators that are busy fabricating steel and purchasing. Doing what we were hired to do."
Scott said in the meantime, he would lean on his faith and pray something would happen to get his employees back to work.
"I'm not going to not pay my people," he said. "And I certainly can't lay them off because it's so hard to find people, especially in bridge work. I have never been in this situation before, and I know at the end of the day it's all about the money."
Safety measures must be addressed with all of the equipment and structures already put on the property.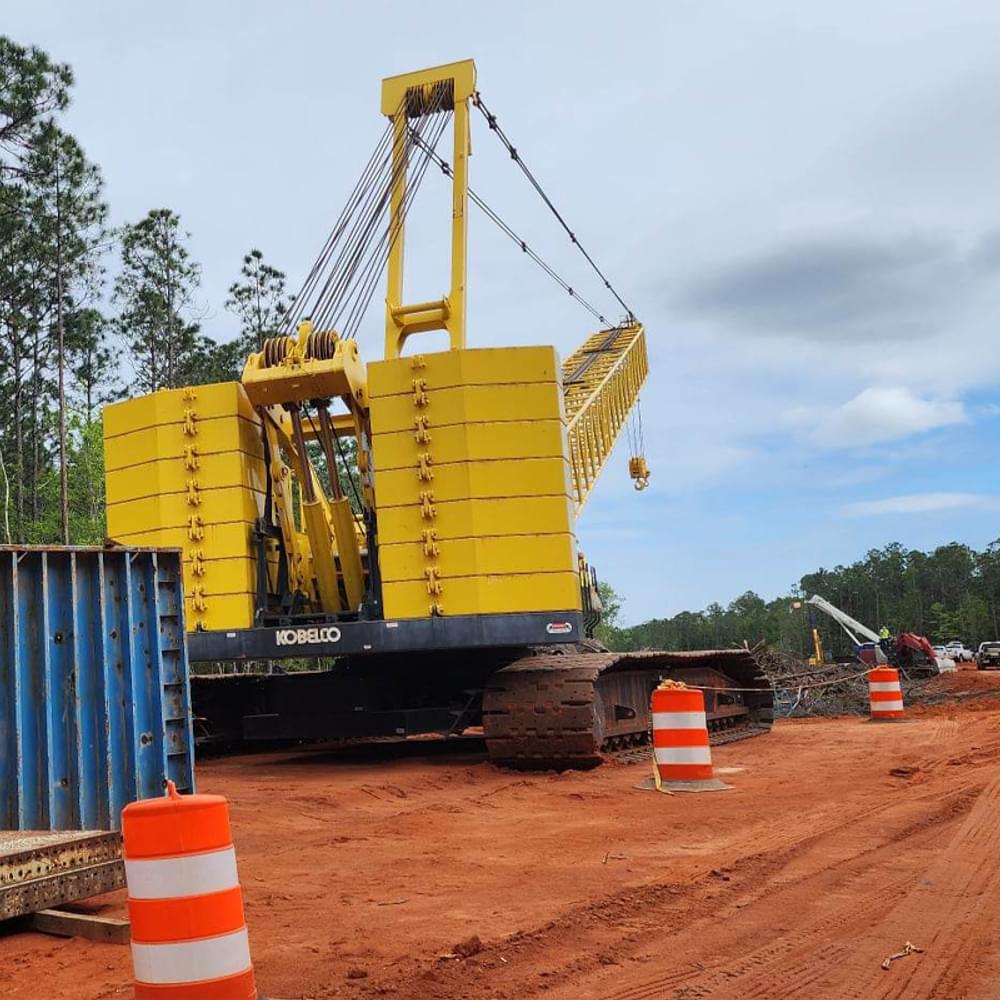 Scott said he is hopeful the judge will allow crews to secure the site.
"To flat-out stop the bridge is really, really dangerous," he added. "And in the meantime, we are immediately damaged."
Attorneys for ALDOT are appealing the ruling in Pool's courtroom and plan to take the matter to the Alabama Supreme Court.
To connect with the author of this story or to comment, email erica.thomas@1819news.com.
Don't miss out! Subscribe to our newsletter and get our top stories every weekday morning.