Years of work and legislation to support law enforcement dealing with the mental health crisis in Alabama are paying off statewide.
Crisis care units are opening to allow law enforcement to take action to better address issues with subjects suffering from mental illness instead of putting those subjects behind bars and ignoring the root of their problems. Experts say putting people with mental illness in jail can decrease their chance of recovery and scare them from seeking help. But law enforcement officers are not typically mental health experts, which is why the National Alliance on Mental Illness (NAMI) is training officers to recognize and respond to those situations.
Last week, the Baldwin County Sheriff's Office offered training to deputies.
"The Baldwin County Sheriff's Office is committed to train our deputies and create policy and procedures that help people with mental health conditions and those in a crisis," Capt. Andre Reid told 1819 News.
The training included professionals from AltaPointe Health, one of the regional facilities officers can utilize in a crisis situation. Participants were given instruction throughout the week, and at the end, they were put through scenarios they could experience. Scenarios included subjects dealing with delusions, paranoia and medication-related issues.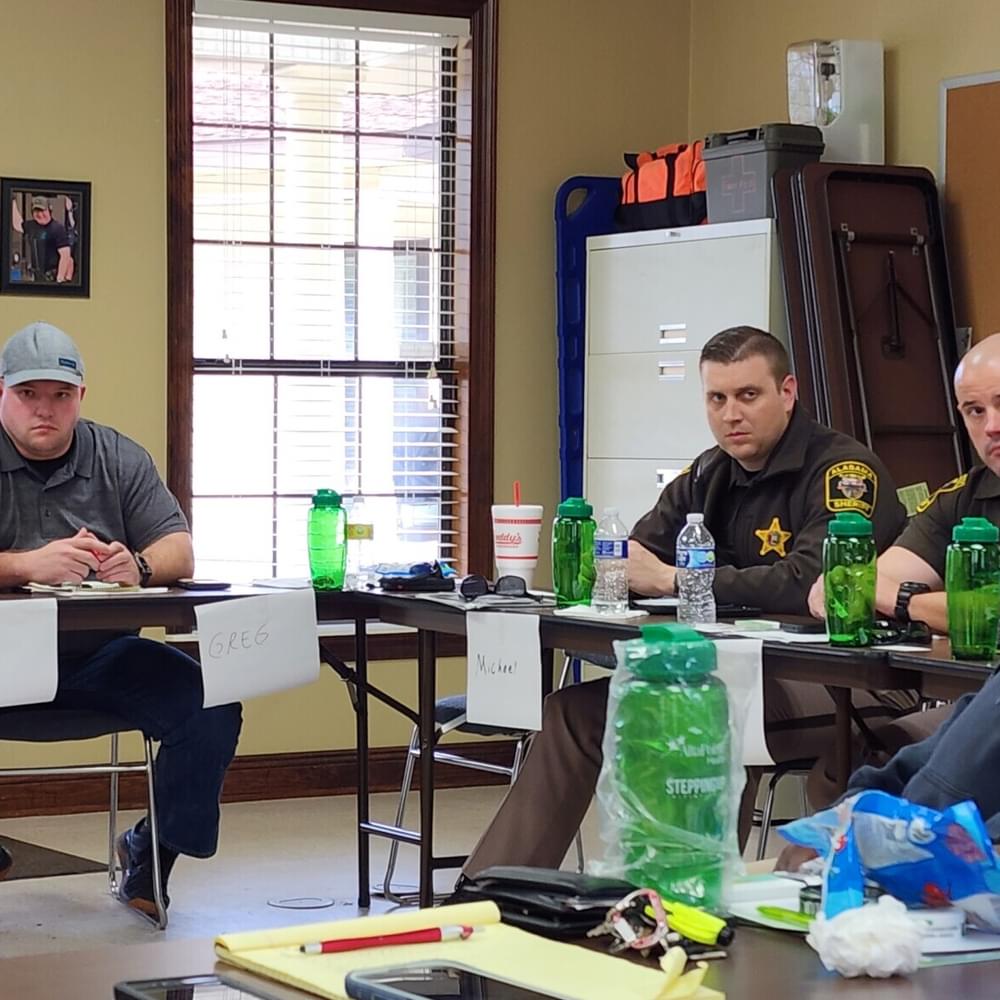 After the deputy handled the training scenario and convinced the subject to go to a crisis intervention center, other participants offered advice on how to better interact with the subject and asked questions. Those in the training learned to see the signs of someone suffering from a mental health condition, confirm that possibility, and avoid trigger words and actions.
John Hollingsworth, a retired police officer of 36 years, is now a master instructor with NAMI Alabama. He has conducted the training across the state and said CIT training is important because de-escalation in a mental health scenario can mean the difference between life and death.
"It is just as much an officer safety program because it gives them the tools to not go hands-on," Hollingsworth said. "There's less likely a chance of any mishaps where they have to hurt somebody or be involved in a shooting. They are able to actually focus more on getting that individual the resources they need instead of going to prison or to the ER."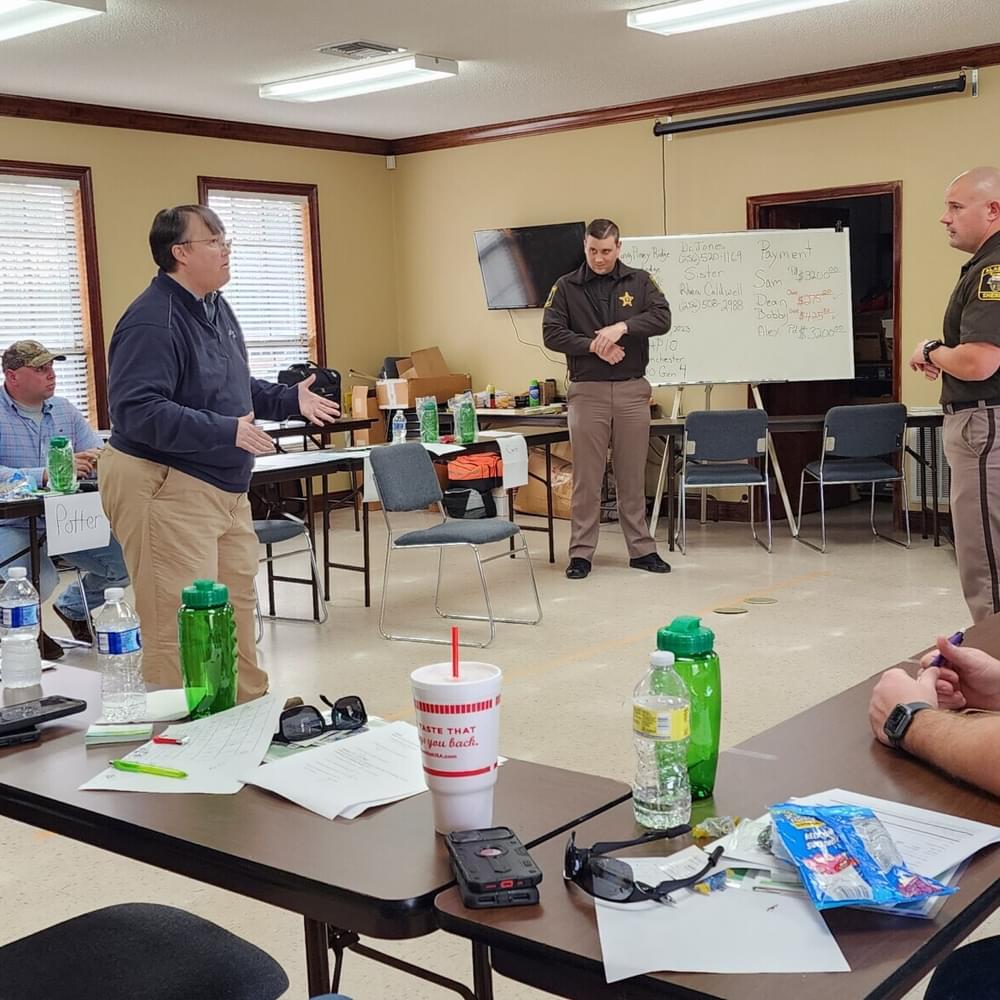 Hollingsworth said mental health patients often end up being taken to the hospital before going to jail without crisis intervention centers.
"A receiving center is designed for people who are in crisis," Hollingsworth explained. "These are centers that we are developing. There are six currently in the process of being open. The one in Huntsville and the one in Mobile are open, and one in Jefferson County is opening next week. We have three more coming, in Tuscaloosa, Dothan and also Montgomery. These centers are regionals. What they are for is they have a 23-hour observation unit, ranging anywhere from five to 15 chairs. This is where individuals can walk in anytime, and they are able to get stabilized, if possible, within 23 hours. If they're stabilized within an hour or two, they're good, they're given a format of what treatment they need to continue with, and they are able to leave. If 23 hours isn't enough to stabilize them, they have a seven-day program where there's beds."
Thanks to legislation passed in 2022, the involuntary commitment process has been expedited for officers.
"Instead of taking them to jail, they can take them to a crisis care unit to get critical care much quicker instead of just putting them in a cell," State Rep. Reynolds (R-Huntsville) said.
Reynolds sponsored the bill to allow officers to utilize crisis care units, but he also approached the Alabama Peace Officers' Standards and Training Commission (APOSTC) to have the minimum mental health training hours increased. As a retired police officer, Reynolds said he had seen the impact of mental health patients on the justice system.
"It's about somebody getting on a scene and start seeing the tell-tell signs of, 'hey, wait a minute. This guy is not just some bad guy. He's struggling," Reynolds explained. "Maybe he can't comprehend commands. Maybe you hear confusing language coming from him, very sporadic. That's what they teach because if you recognize those, you may treat them differently from your average criminal."
The training by NAMI teaches officers how to recognize bipolar disorder, depression, personality disorders and schizophrenia, as well as children with disabilities, dementia and intellectual disabilities.
"We don't teach them to diagnose people because it takes many years to be able to do that," Hollingsworth added. "What we teach them is there are certain behaviors, and these behaviors indicate there could be an issue."
Reid said the sheriff's office wants to provide the best tools for its deputies and the community.
"Giving our deputies options increases public safety. Safety for the public, our deputies and the subject," Reid added. "The issue of mental illness and improving how we respond to those calls has been and will continue to be a priority for us."
The training is funded by the state of Alabama and the Alabama Department of Mental Health with $450,000 a year.
To connect with the author of this story, or to comment, email [email protected].
Don't miss out! Subscribe to our newsletter and get our top stories every weekday morning.