Billboards have gone up across the state thanking U.S. Sen. Tommy Tuberville (R-Auburn) for his ongoing fight to overturn the U.S. Department of Defense's abortion policy.
Tuberville has successfully held up military promotions the last several weeks as the Defense Department implements a policy to allow for paid military leave and elective abortion on demand at some of its medical facilities.
The billboards, sponsored by Washington, D.C. conservative think tank The Heritage Foundation, were strategically placed in Huntsville, Montgomery and near Fort Rucker — all near military facilities. They sport the message: "Senator Tuberville, thank you for standing for life and against wokeness in the military."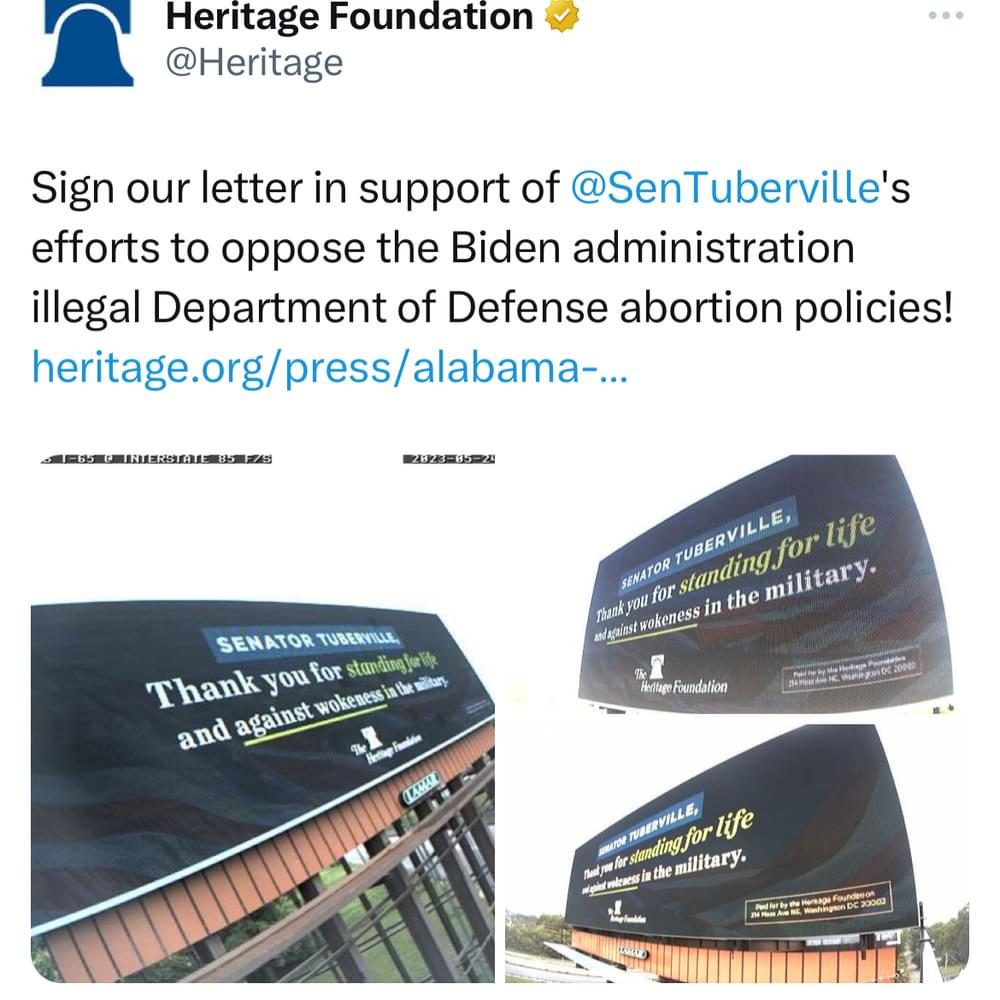 In a statement, Heritage Foundation president Kevin Roberts praised Tuberville's "courage to stand up to the Washington establishment."
"It takes courage to stand up to the Washington establishment, and that's exactly what Coach Tuberville is doing," Roberts stated. "The Heritage Foundation is proud to stand alongside him and asks all U.S. senators to do the same until the Defense Department's illegal abortion policy ends."
SEE ALSO: Tuberville's national security staffer resigns following allegations he led effort to hold up military promotions due to DoD abortion policy
Heritage Foundation is also running a digital ad campaign encouraging Americans and military veterans to sign a letter supporting Tuberville.
"There is no truth more profound than the fact that all human life is sacred," the letter says. "The mission of the United States Military is to defend and protect all American lives—not subsidize the practice of destroying innocent and vulnerable American children via abortion with taxpayer dollars. By pledging to hold these nominations to the Department of Defense until administration officials reverse course, Senator Tuberville is doing a great service for the American people—including its service members."
The Alabama senator thanked Heritage Foundation for their support as he continues to not budge on his hold.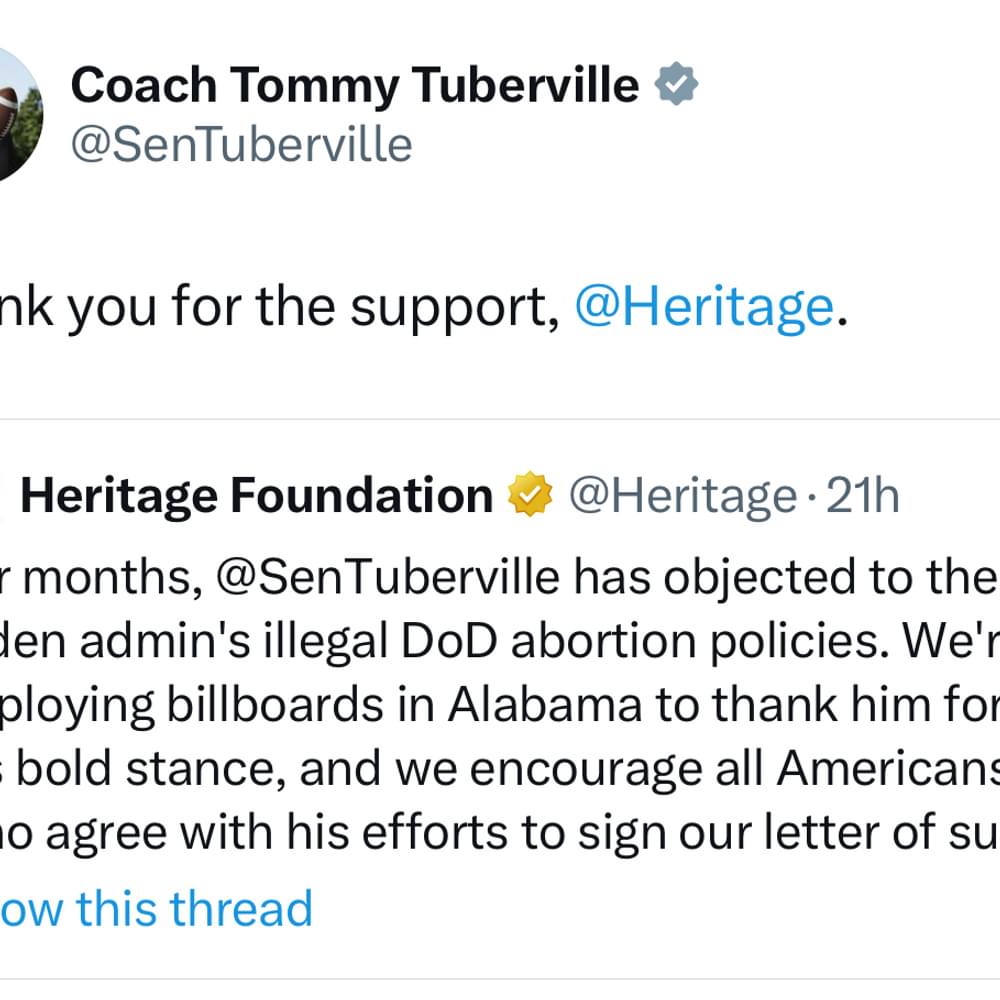 To connect with the author of this story or to comment, email trent.baker@1819news.com.
Don't miss out! Subscribe to our newsletter and get our top stories every weekday morning.