Birmingham Police Chief Patrick Smith has resigned after nearly four years with the department. Smith made the decision to focus on personal matters, according to a press release by the city of Birmingham.
Smith came to Birmingham after 28 years with the Los Angeles Police Department. He was first appointed Chief by Mayor Randall Woodfin in 2018. When Woodfin reappointed Smith in 2021 after re-election, he said, "Chief Smith has placed an emphasis on accountability and professionalism. Chief Smith has overseen efforts to reduce overall crime in the city and led in the launch of the Real-Time Crime Center."
In 2021, Black Lives Matter called for the resignations of Smith and Woodfin after the officer-involved shooting death of Desmon Montez Ray, Jr. Montez's family said the department released edited videos of the shooting that they wanted removed from the public eye.
Later in 2021, the Birmingham FOP (Fraternal Order of Police) Board called for the resignation of Smith after leaders said they received complaints from officers about how the department was being managed.
Smith was the city's 34th police chief.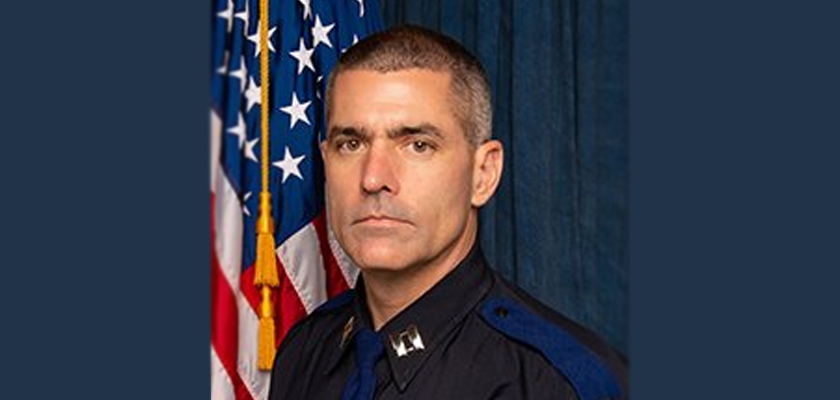 Capt. Scott Thurmond has been appointed as acting chief. Thurmond has been with BPD for 23 years and has served in executive leadership.
"Under his leadership in 2020, the West Precinct launched a special task force that successfully removed five to 10 guns off the streets each week and focused on high engagement and follow up on cases which led to greater solvability," Woodfin said in the press release Friday. "As a result, residents saw a 25 percent reduction in crime in the West Precinct."
"I am honored," Thurmond said. "I know there will be challenges, but I am excited and ready to serve. As a department, we are committed to providing the high level of services our community members expect and deserve."
To connect with the author of this story, or to comment, email erica.thomas@1819News.com.