****WARNING: Graphic Image below*****
A Birmingham woman is hospitalized with a rare and painful skin disorder caused by an allergic reaction to seizure medication. Doctors say the road to recovery will be very long if she survives.
Starr Young and her husband Melvin own a catering business in Birmingham. They have been in business for over 15 years, serving Just for You Catering statewide. But the family-owned business is on hold as Starr Young fights for her life at UAB.
"She's in a lot of pain every day," said Melvin Young. "It's hard to see the person you love so dear go so much. I have been praying like I've never ever prayed in my life."
Starr Young was prescribed a medication that she had an allergic reaction to. Her tongue swelled, followed by the rest of her body swelling. It all started on July 24, and just three days later, she was put on a ventilator.
Doctors diagnosed her with Stevens-Johnson TEN Syndrome, a disorder of the skin and mucous membranes that causes flu-like symptoms and blisters. Melvin Young said his wife has already lost 68% of her skin.
"It has affected her eyes and mouth, and she has hair loss," Melvin Young added.
Over two weeks later, Starr Young continues to fight.
"She's trying to talk a little bit as best she can," Melvin Young told 1819 News. "She is on a lot of pain medicine, but her skin is starting to come back. We are just taking it day by day.
"I hope and pray and everything else that we are close to making it through it. There are so many dynamics because this does so many things to you. It affects a lot of different things. Your eyes, your throat, your genitals. It's a monster of a beast of something. A lot of doctors had never even heard about it."
The Youngs do not have insurance, and a GoFundMe page has been set up to help with expenses. Starr Young has been removed from the ventilator and will be in recovery for several months.
"We love serving the community," Melvin Young posted on the page. "This tragic syndrome could certainly hurt our beloved business."
He added, "A friend urged me to create this GoFundMe page as he watches us suffer through this. My simple request is for you to donate any amount to help us pay the extremely high medical costs. My heart is very heavy, and my mind is overwhelmed. I am so grateful for any help."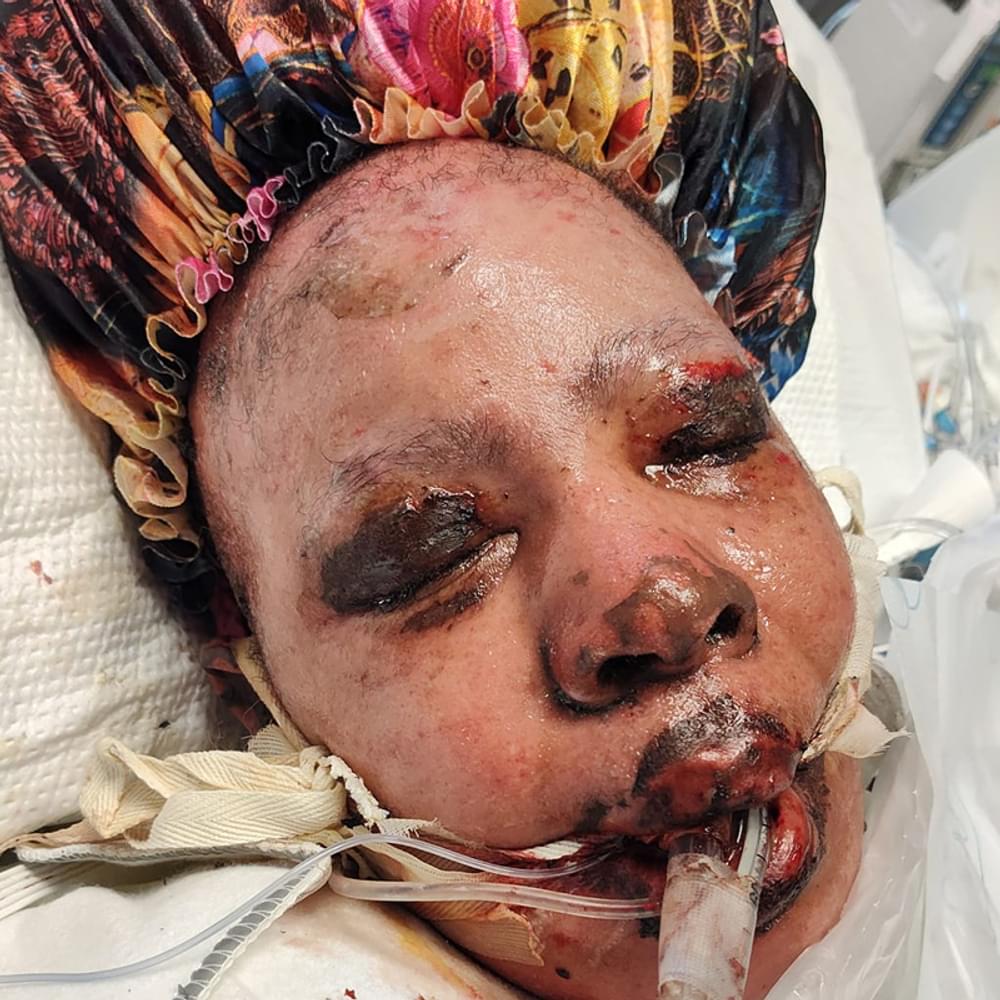 Melvin Young said his wife Starr is the star of his life.
To connect with the author of this story or to comment, email erica.thomas@1819news.com.
Don't miss out! Subscribe to our newsletter and get our top stories every weekday morning.