Alabama Attorney General (AG) Steve Marshall recently made a visit to a property in Columbiana to view the plans and vision for a first-of-its-kind children's home in the state. Blanket Fort Hope (BFH) invited the AG to attend this event as the next step in their mission to help underage victims of sex trafficking.
BFH was founded seven years ago by Alexa James to offer more restorative therapeutics for children and teens who have been exploited by sex traffickers. More of her backstory can be heard on This Alabama Life podcast.
On the 73-acre property, a gazebo and display table was set up for Marshall and others in attendance to view. The display featured the design plans for the Blanket Fort Hope Restoration Home as well as projected costs needed to build and staff the facility. Director James said the property is completely paid for due to the generosity of a single donor, and now the focus is all on raising capital of $1.2 million for construction.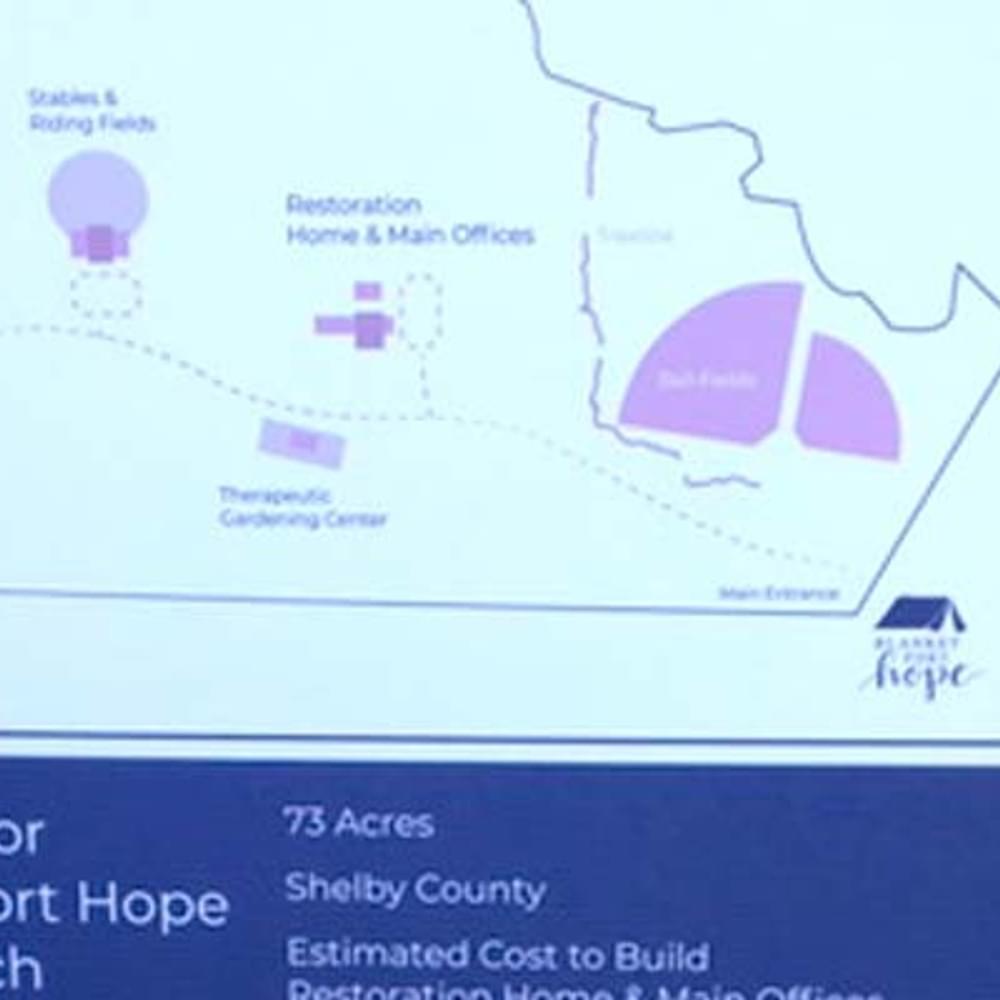 BFH project manager Phaedra Galloway said this home will start by offering nine beds for females under the age of 18 who have been rescued from sex trafficking.
"The first so many days that a minor is with Blanket Fort Hope will be in the crisis restoration center to get the treatment and healing that they need," said Galloway. "There may be a drug addiction that needs to be addressed, any PTSD (post-traumatic stress disorder) symptoms as well. Sometimes the victim has tattoos and brandings by their trafficker and we will take care of that, along with psychological counseling. We will also have a forensics room for a physical analysis."
After that initial triage is offered at the restoration home, the minor will then be transitioned to the care of foster parents living onsite.
"We see it as something similar to what Big Oak Ranch is already doing here in Alabama for children," Galloway said. "They have a great model to follow."
James distinguished the differences between BFH and other group homes here in the state.
"We will be specialized to deal with minor females only, at this point, that have been subjected to sex trafficking," said James. "That involves employing special services because it involves so many types of trauma. We have developed partnerships with Children's Hospital, DHR, child advocacy centers and other agencies here in the state to build this program correctly and to have great therapies and teams before we start breaking ground on this facility. With children, you can't just go and build a home. We have worked really hard for seven years to have the right people and partnerships in place. We want to build on cement not sand."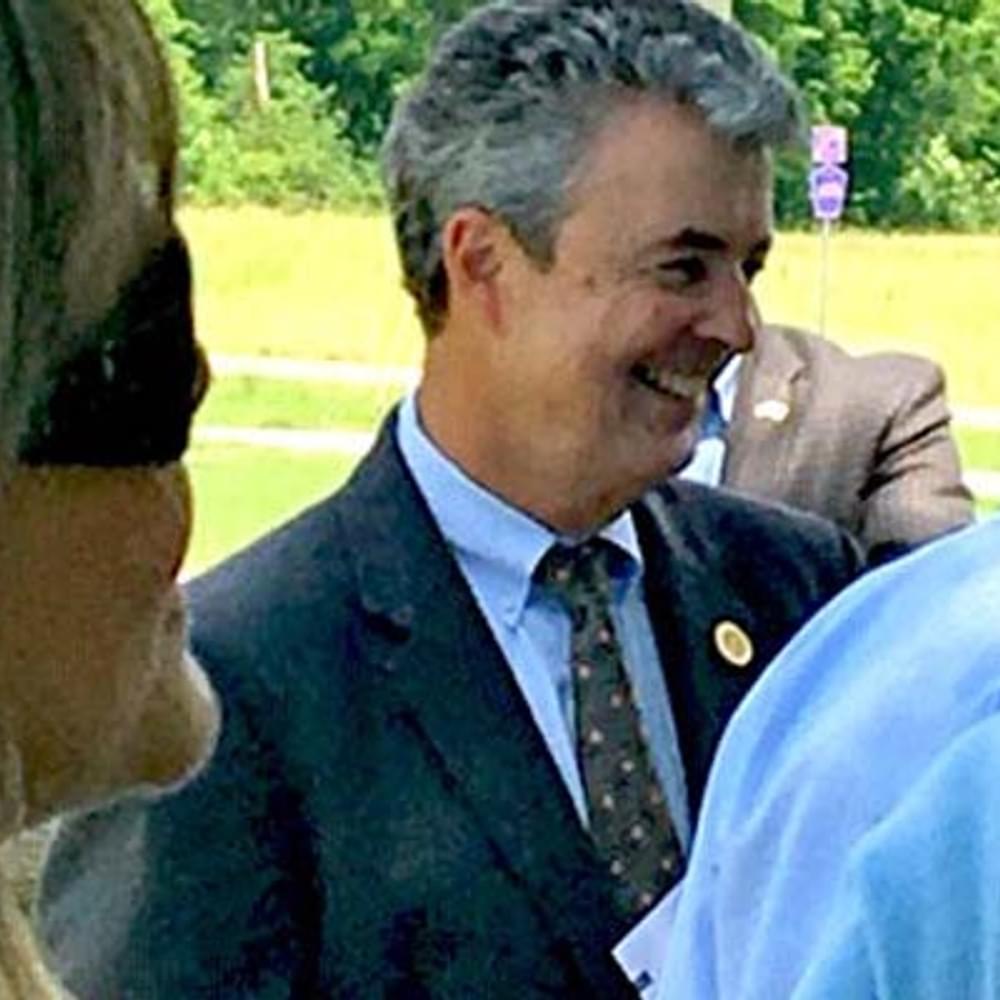 Marshall spent time talking one-on-one with James at the wooded property, describing all that she hopes the BFH will be able to do with a facility and staff specifically devoted to the physical, emotional and spiritual triage of those traumatized by the crime of sex trafficking. BFH board members, donors, volunteers, and law enforcement officers attended this event to show their support for the organization's mission.
Afterward, Marshall took a moment to address those gathered and encouraged them in this aspect of victims' services in the state.
"Law Enforcement has a vital role in what they do to stop sex trafficking, but they only take things to a point," Marshall said. "We are typically designed in the criminal justice system to hold offenders accountable, but we really are not in the business of making victims whole. We are just not designed for that. So it's that piece the government is not able to do where people with charity, grace and passion ultimately serve in that role. Y'all are the true warriors on that front, and you truly have a visionary here in Alexa James, who is helping you down that path.
"It's truly God's work. We talk about His hands and feet, what better way can we demonstrate what that is than what you are doing here at Blanket Fort Hope. So thank you."
James said that the visit by Marshall is an exciting show of approval and collaboration. It's also another step in raising awareness, action and help for BFH and its mission to help the victims of this crime.
"Alabama has a huge problem," said James. "You are not just hearing it anymore but seeing it. We see it every day with what we do with law enforcement and the AG's office and trials going on. It's a scary topic for people to talk about, I know, but if we don't ever do anything about it now, it's only going to get scarier and scarier, and we and our children will ALL be at risk. This is our opportunity to say STOP."
To connect with the author of this story, or to comment, email andrea.tice@1819news.com.
Don't miss out! Subscribe to our newsletter and get our top stories every weekday morning.