U.S. Sen. Katie Britt (R-Montgomery) and multiple other lawmakers are calling on President Joe Biden to reverse course on freeing up $6 billion for Iran.
Britt and 19 senators sent a letter to Biden's office asking him to halt the unfreezing the money after reports that Iran helped fund Hamas' recent terrorist attack on Israel, where more than 1,000 people were killed.
"As a mom, as an American, and as a Christian, I am absolutely horrified by what we're seeing in Israel," Britt said in a statement. "The atrocities that Hamas has committed against innocent children, women, and men are barbaric. Babies beheaded, entire families murdered in their homes, women raped, and Holocaust survivors dragged from their wheelchairs to be taken hostage. The United States must respond with unequivocal strength, and halting President Biden's $6 billion ransom payment is a commonsense step the Administration can take to ensure that Iran reaps bone-crushing consequences for continuing to be the largest state sponsor of terrorism in the world. I stand with the Israeli people as they rightfully defend themselves with overwhelming force, and I will continue to work with colleagues on both sides of the aisle in the days, weeks, and months ahead to ensure Israel has everything it needs."
Biden's deal with Iran was to release five Iranian prisoners and unfreeze $6 billion in exchange for Iran to release five American prisoners.
The text of the full letter can be found below: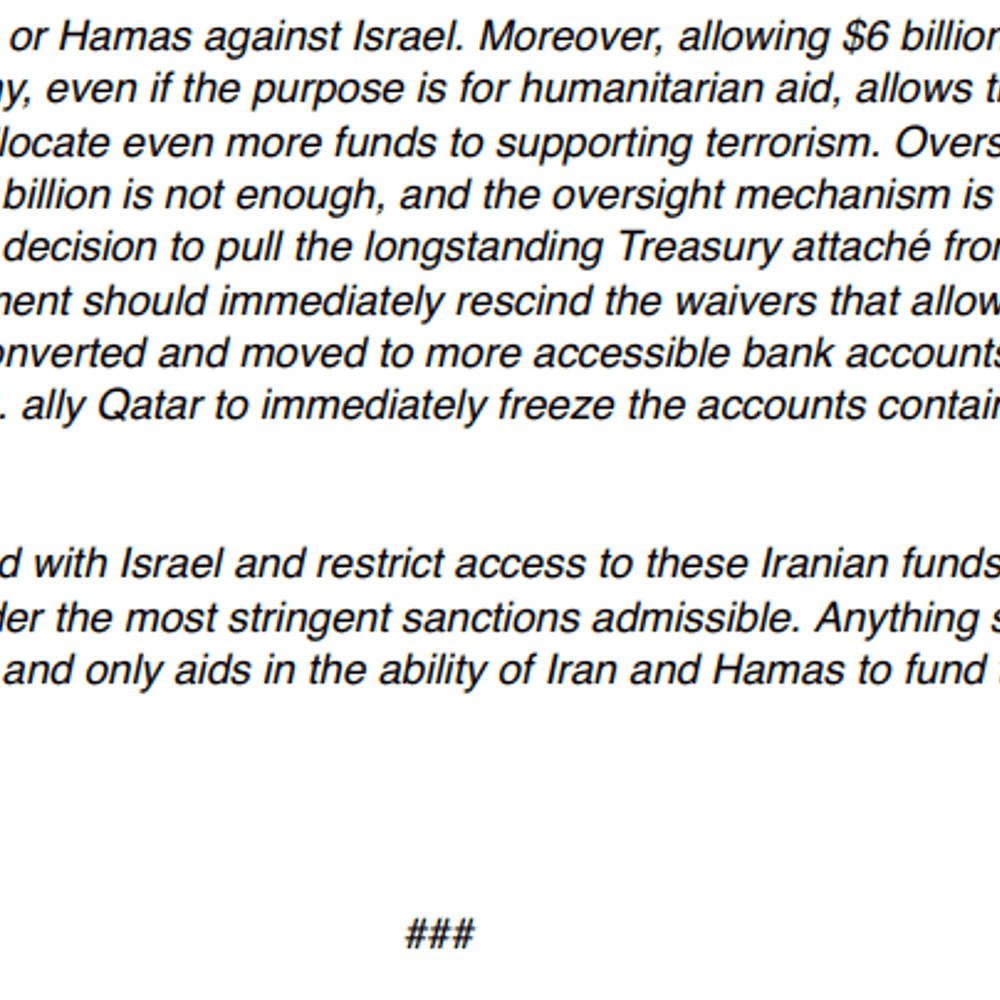 To connect with the author of this story or to comment, email [email protected].
Don't miss out! Subscribe to our newsletter and get our top stories every weekday morning.