Supporters of gubernatorial candidate Robert "Lew" Burdette gathered in Vestavia on Tuesday night to await results from the polls, which in the end, would be disappointing. Burdette finished fourth with just 6% of the vote.
The crowd was upbeat and optimistic when the candidate arrived to applause at his campaign watch party at Iz the Place shortly before 7 p.m.
Burdette's campaign faced two questions coming into today's primary, whether the field could hold Ivey below 50% to force a runoff and whether Burdette had enough momentum to surge past his well-funded opponents.
As Kenny Dean, Burdette's campaign manager told 1819 News, Burdette was the only candidate consistently surging in the polls towards the end of the race. Dean also touted that his candidate did not accept individual donations in excess of $10,000, yet the top three candidates spent multiple millions on their campaigns.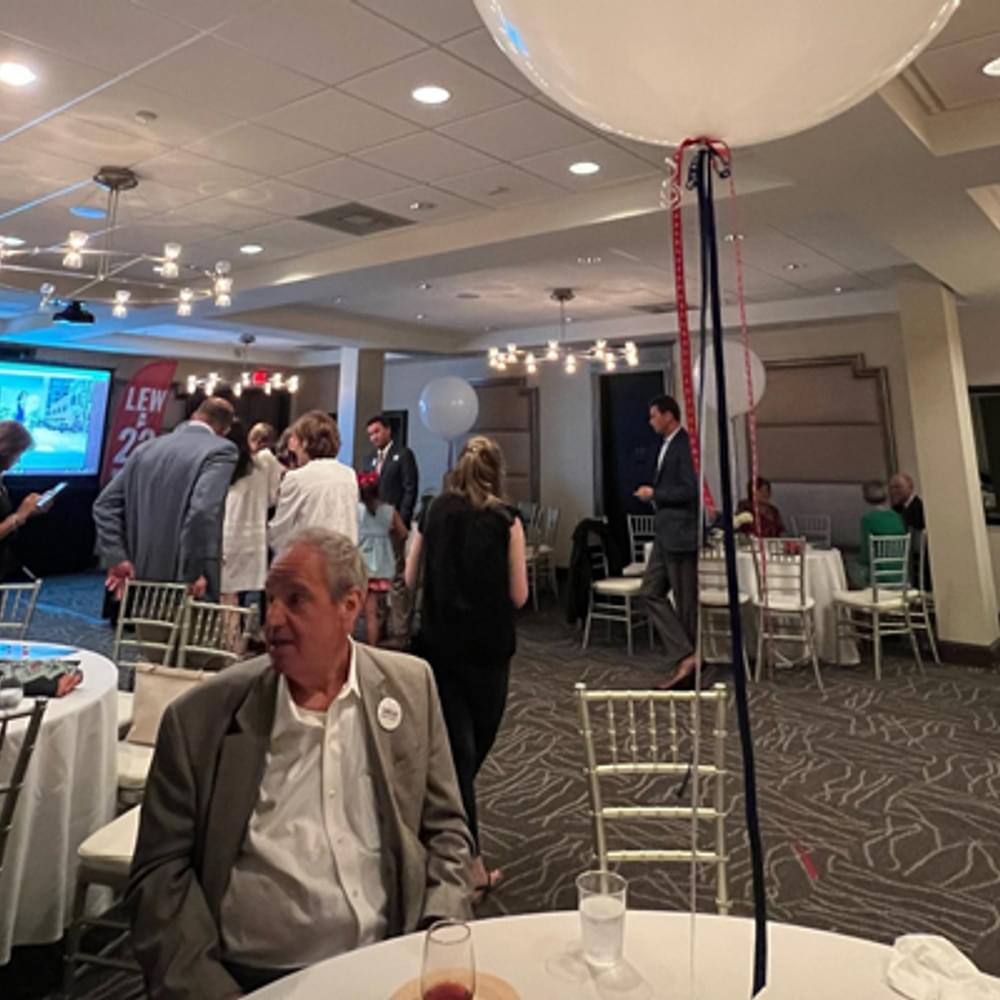 As the results began to come in, it quickly became clear the funding advantage was too much to overcome. At 10 p.m., Burdette addressed the crowd, which had not diminished since his arrival three hours prior. After acknowledging the numbers were not in his favor, he expressed his gratitude.
"We can leave tonight knowing we gave our all," said Burdette. "None of us are gonna give up on this state, are we? None of us are gonna give up on this state. I wish Kay Ivey all the best. I hope she heard this message, and I hope it's something she's going to do in her next term if that's the outcome for tonight."
Moments after giving his concession speech, Burdette shared his reflections with 1819 News.
"I'm at peace because I know God has a plan," Burdette said. "The other thing is, I can look back and say we left it all on the field."
The evening concluded with Burdette leading a prayer circle with all in attendance, where he expressed gratitude for the new friendships created.
As one of the event's attendees noted, Burdette was triumphant in defeat.
Burdette's priority issue has been improving education throughout Alabama. As his campaign literature declared, "excellence in education must be our standard."
When asked if there was a song that best represented the campaign, Burdette's eyes lit up.
"'Believe For It' by CeCe Wynans" Burdette said. "Because everybody told me part of that song and lyrics are 'it's just too tall of a mountain to climb, it's too big a mountain to climb.' We believe with God, all things are possible. We believe he was going to work a miracle in this campaign. And He did! You know, we can't see it, but He did work a miracle. Whatever purpose He has, I'm at peace with it."
1819 News inquired what his best memories from the campaign will be and Burdette did not hesitate.
"Family, the family times, my wife just being a warrior for Lew in 22, seeing my youngest son working full-time for the campaign, my daughter in law and son running our Mobile office, and that's been really special," said Burdette.
Burdette also spoke extensively about King's Home and looked forward to turning his attention back to his passion project of nearly two decades.
"It's been fun to share the King's Home story all across this state, because helping abused moms and kids find new hope in life has been such a big part of my life for the last 19 years," Burdette said. "I'm excited about being back full time because we have a great team there and we want to continue seeing God transform lives. Now I'm going to go back and give it my all."
As far as final reflections, Burdette's focus goes in one direction.
"I will leave this race knowing we gave it our all, that our message resonated and we will continue to fight to move this state forward," said Burdette.
To connect with the author of this story, email sean.taylor@1819news.com or on Twitter @morninganthem.
Don't miss out! Subscribe to our newsletter and get our top stories every weekday morning.