A man was apprehended by police in Tarrant Saturday after his SUV got "stuck," the Tarrant Police Department said. Meth and stolen car parts were found inside.
At approximately 11:20 p.m., police responded to a call about a suspicious individual on the rear end of a residence on the 1800 block of Mountain Drive. Officers said Cortez Jamie Smoot saw the police arrive and attempted to turn around, but his tire got lodged in the mud.
Police said Smoot initially refused to share his identity and said he was just collecting "scrap."
When they searched his car, police found vehicle parts that they said were removed from several vehicles on the property. They also discovered a gram of crystal methamphetamine.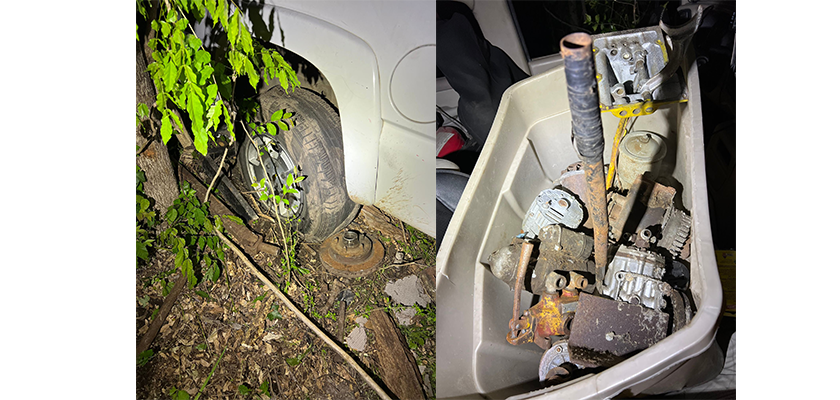 Police said they were later informed that the SUV Smoot was driving was also stolen.
Smoot was charged with unlawful breaking and entering of vehicles, possession of burglar's tools, unlawful possession of a controlled substance, receiving stolen property in the first degree and obstructing governmental operations. He is being held on a $40,500 bond.
Tarrant police advised Alabama citizens to lock their vehicles when they are not occupied and to keep classic vehicles in locations that are discouraging to thieves.
To connect with the author of this story, or to comment, email will.blakely@1819news.com.
Don't miss out!
Subscribe to our newsletter
and get our top stories every weekday morning.