By Erica Thomas, Managing Editor
Each year, first responders see an increase in calls around Christmas. There are more fires and more thefts, on average. New data from the U.S. Consumer Product Safety Commission (CPSC) confirms those increases.
There are certain things you can do around the house to keep your family safe.
When you are out shopping, be sure to lock your vehicle doors. Keep valuable items from view in your vehicle and if possible, don't leave a vehicle with high-dollar items unattended. Be sure to frequently check your credit or debit card statements and immediately report any suspicious activity. After the Christmas presents are open, remember to never leave boxes showing what's inside your house, on the street for trash pickup. For TV, gaming or other valuable items, be sure to break down the boxes and place them in a garbage bag.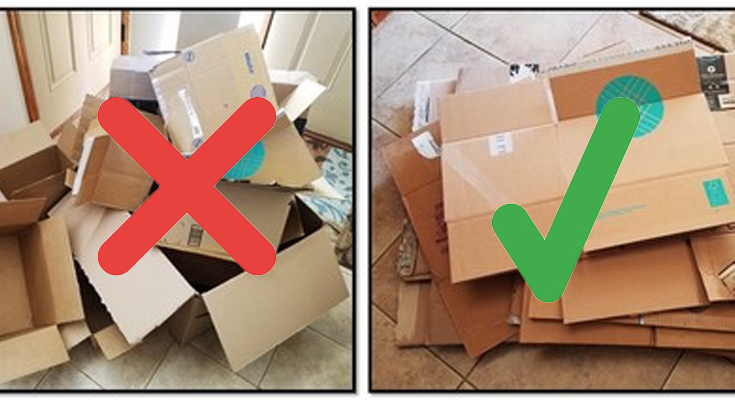 While most of us have already received items ordered online, it is important for those waiting for packages to be delivered to be aware of porch pirates. Criminals look for packages left on porches and will take any opportunity to snatch those goods. Sign up for delivery alerts with the delivery company you are using.
"Whether you're shopping for gifts online or gathering for in-person or virtual holiday celebrations, it is important that everyone takes steps to keep holiday festivities safer," said CPSC Chair Alexander Hoehn-Saric. "Avoid a visit to the emergency room this holiday season by following some simple safety guidelines."
Here are the latest data and safety tips from CPSC: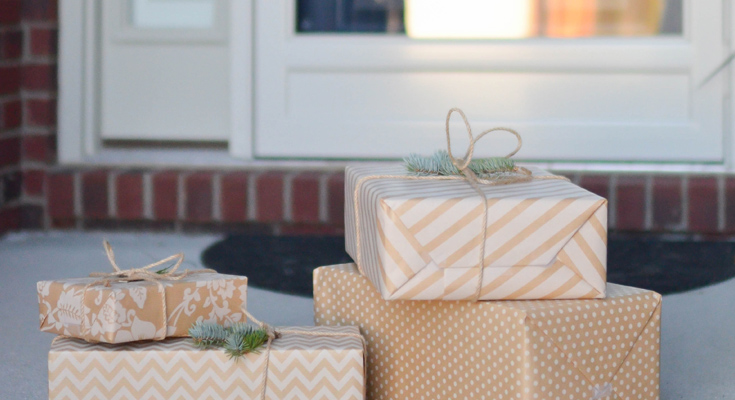 TOYS
Toy manufacturers and retailers are facing both supply-chain delays and global shipping issues, prompting concerns about a possible toy shortage. This could lead consumers to scramble to buy products wherever they can find them, and create room for unscrupulous sellers to sell dangerous or counterfeit products.
Toy-related injuries and deaths continue to impact thousands of children in the United States each year: CPSC reports that in 2020, there were nearly 150,000 toy-related, emergency department-treated injuries and nine deaths among children ages 14 and younger, with most of these deaths associated with choking on small parts of toys.

Nonmotorized scooters account for 21 percent of all toy-related, emergency department-treated injuries: The number of injuries increased 17 percent in fiscal year 2021, from 35,600 scooter injuries reported in 2020, to 41,700 injuries reported in 2021. 

Follow the age guidance and other safety information on the toy packaging and choose toys that match each child's interests and abilities.

Get safety gear, including helmets, for scooters and other riding toys – and make sure that children use them every time. 

Keep small balls and toys with small parts away from children younger than age 3 and keep deflated balloons away from children younger than age 8. 
COOKING
As people cook Christmas Dinner, bake holiday treats, and share meals with family and friends, it is important to take safety precautions to avoid dangerous residential fires.
Cooking fires remain the # 1 cause of residential fires. CPSC data show that there are about 360,000 home fires every year, leading to about 2,400 deaths and nearly 10,400 injuries each year.

Never leave cooking food unattended on the stove.
DECORATING
Holiday decorations and celebrations are an annual tradition for many families. However, dry Christmas trees, burning candles, and holiday lights can pose a real hazard if not used and maintained properly.
On average, there are about 160 decorating-related injuries each day during the holiday season, with almost half of the incidents involving falls. In the 2019 holiday season, about 14,800 people were treated in emergency rooms due to holiday decorating-related injuries. In the 2019 holiday season, there were no deaths associated with seasonal decorations.
Dry Christmas trees and unattended candles can lead to dangerous fires. From 2016 to 2018, there were about 100 Christmas tree fires and about 1,100 candle fires in November and December each year, resulting in 30 deaths, 180 injuries, and nearly $56 million in property loss per year.

Make sure your live Christmas tree has plenty of water and look for the "Fire Resistant" label when buying an artificial tree.

Place burning candles in sight, away from flammable items, and blow them out before leaving the room.
Other things to consider are asking a friend or trusted neighbor to watch your home while you're out of town. Also, use timers on your Christmas lights to make it appear that you are home. Also, make arrangements for your mail and newspapers.
And don't forget the pets. Avoid feeding pets leftovers and keep items that could be toxic away from them, as they are more likely to chew and get into things that are left on the floor.
To connect with the author of this story, or to comment, email erica.thomas@1819News.com.